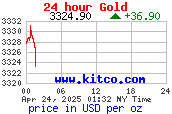 Random Business
Hasi-Majak
There was an old Iranian who was intensely proud of two things - his long, white beard that reached down to his chest, and his ability to sleep the moment his head touched the pillow. One day, his 3-year-old grandson asked him how he arranged his beard when he slept: did it go under the blanket or did it remain above it? The old man had never paid attention to this detail, and he confessed he didn't remember whether his beard remained above or went under the blanket. He promised to find out. It was very cold that night. The old man got into bed and pulled the blanket over himself. Then he suddenly remembered his grandson's question. He became acutely conscious that his beard was under the blanket. He lifted it from under the blanket, and placed it above it. This made him feel that something was not quite right. So he tucked the beard under the blanket again. But he soon felt it would be better if it were out. In and out went the beard; first under the blanket, then above it, then under once again. The old man spent a sleepless night. The next morning the first thing he did was cut his beard to chin level, to the great joy of his daughter who, for several months, had been urging him to do just that.
Welcome to DesiShades!

DesiShades.com serves the Colorado South Asian Desi Community offering free classifieds, events, news and other useful information.

Manoj Kumar receives Phalke Award, presents idol to President

Veteran film actor and director Manoj Kumar was on Tuesday conferred with the 47th Dadasaheb Phalke Award at the 63rd National Films Awards here. Known for featuring in films with patriotic themes, Manoj Kumar in return presented a Sai baba idol to President Pranab Mukherjee.

The 78-year-old looked frail in a wheelchair, but high on spirits as he waved to the cheering crowd when he got on to the stage. Mukherjee honoured the cine icon, whose career began in 1957, at Vigyan Bhavan here.

After an illustrative film narrating the journey of the star in showbiz, Manoj Kumar was welcomed on the stage with a standing ovation from the guests, among them Bollywood celebrities Amitabh Bachchan, Sanjay Leela Bhansali, Kangana Ranaut, Aishwarya Rai Bachchan, Abhishek Bachchan, Shabana Azmi, Javed Akhtar and many others.

Manoj Kumar then pulled out the idol and presented it to the President.

Dressed in hues of saffron on his shirt and head band, the actor also touched Mukherjee's feet in a traditional Indian gesture of paying respect. The Dadasaheb Phalke Award is conferred by the government of India for outstanding contribution to the growth and development of Indian cinema. The award consists of a Swarn Kamal (Golden Lotus), a cash prize of Rs.10 lakh and a shawl. The honour is given on the basis of recommendations of a committee of eminent personalities set up by the government. This year, a five-member jury — Lata Mangeshkar, Asha Bhosle, Salim Khan, Nitin Mukesh and Anup Jalota — unanimously recommended Manoj Kumar for the prestigious award. Having starred in films like "Upkar", "Hariyali Aur Rasta", "Woh Kaun Thi?", "Himalay Ki God Mein", "Roti Kapada Aur Makaan" and "Kranti", the National Award winner and Padma Shri awardee has also directed over five films, including "Roti Kapada Aur Makaan". Manoj Kumar's last big screen appearance was in the 1995 film "Maidan-E-Jung". Born in July 1937, in Abbottabad, then in pre-independent India and now in Pakistan, Manoj Kumar shifted to Delhi when he was 10. After graduating from Hindu College, University of Delhi, he decided to enter the film industry. After debuting with "Fashion", he got his first lead role in "Kaanch Ki Gudia" in 1960. And his image as the patriotic hero started with the 1965 film "Shaheed", based on the life of freedom fighter Bhagat Singh. After the Indo-Pakistan War of 1965, Prime Minister Lal Bahadur Shastri asked him to create a film based on the popular slogan "Jai Jawan Jai Kissan". The result was Manoj Kumar's magnum opus and his directorial debut, "Upkar" (1967). The film helped him to bag the National Film Award, and it was also the first time that he took on the screen name Bharat — which he used in multiple films thereafter. His body of work was recognised by the Indian government with a Padma Shri, the fourth highest civilian award, in 1992.



Big B, Kangana Ranaut honoured with National Awards

The 63rd National Film Awards ceremony held at the Vigyaan Bhawan, Delhi saw the winners being presented and honoured with the esteemed and prestigious trophy this evening. Among the actors who were honoured today include Amitabh Bachchan, who won Best Actor for 'Piku'. 'Tanu Weds Manu Returns' actor Kangana Ranaut was given the Best Actress award, while the Best Special Effects and the Best Film awards went to the war film, 'Baahubali'. The awards were given away by Honourable President, Pranab Mukherjee.

Thespian Manoj Kumar, who essayed the role of Bhagat Singh nearly half a century ago, was honoured with the Dadasaheb Phalke Award. Kumar started his career in 1957 and is famous for his patriotic roles in films like 'Jai Jawan Jai Kisan', 'Purab Aur Paschim' and 'Shaheed' among others. On learning about the award, Kumar, who is battling a bad back and hurting hip, announced his return as a director adding, "I never retired; once a soldier, always a soldier."

Sanjay Leela Bhansali received the Best Director award for period drama 'Bajirao Mastani', while Remo D'Souza received the Best Choreographer award for 'Bajirao Mastani'. Best Production Design, Cinematography and Best Sound Designing awards went to 'Bajirao Mastani', while Salman Khan-starrer 'Bajrangi Baijaan' was bestowed upon by the Best Popular Film honour. The Best Hindi Film and the Best Lyrics Awards went to 'Dum Laga Ke Haisha', while the Special Jury award was given to 'Margarita With A Straw'. 'Talvar' received best On-location Audiography award, while Monali Thakur won the Best Playback Singer for 'Moh moh ke dhaage' for 'Dum Laga Ke Haisha'.

Here's is the complete list of winners:
Best Film: Baahubali - The Beginning
Best Director: Sanjay Leela Bhansali for 'Bajirao Mastani'
Best Actor: Amitabh Bachchan for 'Piku'
Best Actress: Kangana Ranaut for 'Tanu Weds Manu Returns'
Popular Film Providing Wholesome Entertainment: Bajrangi Bhaijaan
Best Supporting Actor: Samuthirakani for Visaaranai
Best Supporting Actress: Tanvi Azmi, Bajirao Mastani
Best Hindi Film: Dum Laga Ke Haisha
Indira Gandhi Award for Best Debut Film Of A Director: Neeraj Ghaywan, Masaan
Best Popular Film Providing Wholesome Entertainment: Bajrangi Bhaijaan
Best Choreography: Remo D'Souza, Deewani Mastani song in Bajirao Mastani
Best Female Playback Singer: Monali Thakur, Moh Moh Ke Dhage - Dum Laga Ke Haisha
Best Cinematography: Sudeep Chaterjee, Bajirao Mastani
Nargis Dutt Award for Best Feature Film on National Integration: Nanak Shah Fakir
Best Screenplay Writer (Original): Juhi Chaturvedi (Piku) and Himanshu Sharma (Tanu Weds Manu Returns)
Best Screenplay - Dialogues: Juhi Chaturvedi (Piku) and Himanshu Sharma (Tanu Weds Manu Returns)
Best Malayalam Film: Pathemari
Best Film on Social Issue: Niranayakam
Best Music Direction: M Jayachandran for Song Kaathirunnu Kaathirunnu for the Ennu Ninte Moideen
Dadasaheb Phalke Award: Manoj Kumar for his outstanding contribution to Indian cinema



For Modi, address to US Congress is sweet vindication after visa snub

WASHINGTON: ''America is a large, friendly dog in a very small room. Every time it wags its tail, it knocks over a chair,'' the historian Arnold Toynbee once observed. It is a trait particularly evident in the US Congress, where only this week a lawmaker who initiated legislation to allow women to be register for draft in military then turned around and opposed his draft. No surprise then that the same Congress that passed a law (to combat religious persecution) under which Narendra Modi's US visa was revoked is now clamoring to hear him when he visits Washington DC in June for a State visit. Large, friendly...and clumsy, Toynbee might have added.

In fact, US lawmakers and the administration itself may be embarrassed- even without Modi rubbing it in- by the rash of religious intolerance reported across America in recent months, the very infraction it often accuses India of. It isn't just the Arabic-speaking man or the hijab-clad woman who were off-loaded from airplanes; even in pure, white, nativist America, there is an uptick in the kind of religious fundamentalism that India is often harangued for. Several Republican states have passed legislation, euphemistically called ''religious freedom bills,'' that essentially codify discrimination against lesbian, gay, bisexual, and transgender individuals. In fact, the situation is so fraught that some corporations and cities are boycotting states that are enforcing such legislation.

Disney has threatened to boycott Georgia and Paypal has said it will cancel plans to open a facility in North Carolina. MGM Resorts International, Nissan, Toyota, Tyson Foods, AT&T, IBM and Levi Strauss & Co are among companies that have vowed to act against such laws even as liberal cities such as San Francisco and Seattle have vowed to boycott ultra-conservative states that discriminate against people on the basis of religious beliefs and sexual orientation. Clearly, India is not the only country with a liberal v conservative fracas. Amid this battle, the Republican majority US Congress is now rolling out the red carpet for Narendra Modi, who remains the only person whose visa was revoked under the International Religious Freedom Act, aimed at combating religious persecution, including setting up of a standing Commission on International Religious Freedom that has constantly harangued New Delhi for purported religious discrimination. While a few lawmakers went against the tide and supported Modi through his rough days, Congress by and large remained indifferent to him even during his first visit in 2014 when it cited scheduling problems to deny him an address to the joint session.

All that has been sorted out this time as a bipartisan group easily persuaded the Republican leadership to honor Modi, making him the fifth Indian Prime Minister (after Rajiv Gandhi, Narasimha Rao, Vajpayee, and Manmohan Singh) to address a joint session, a privilege given mostly to leaders of friendly democratic countries or iconic figures. Ironically, the man who is regarded as having planted the seeds of democratic rule in India, Jawaharlal Nehru, never got to address the joint session although he spoke separately to both chambers during his 1949 ''Discovery of America'' visit. Not that addressing Congress is an imprimatur of democracy and decency. While Winston Churchill, Benjamin Netanyahu, and Nelson Mandela have addressed a joint session of Congress more than once, the scroll of ''honor'' also includes the likes of Pakistan's war-mongering Army General turned President Ayub Khan, Italy's Silvio ''Bunga Bunga'' Berlusconi, and Israel's Ehud Olmert, subsequently convicted of bribery and corruption. Just a few examples of the large, friendly dog giving everyone a non-discriminatory lick.



Watch a Classic Song




DesiShades on Android
Scan with your Android QR code reader, download and install the DesiShades app.
Rasoi
Mattar Kachori
Ingredients:

Dough
1 cup All Purpose flour (plain flour or maida)
1/4 teaspoon salt
2 tablespoons oil
Approximately 1/2 cup chilled water
Filling
1 cup green peas
1 teaspoon oil
1 tablespoon coriander powder (dhania)
1 teaspoon fennel seed powder (sonf)
1 teaspoon red chili powder
1 teaspoon shredded ginger
1/2 teaspoon mango powder (amchoor)
1/2 teaspoon salt (adjust to your taste)
Oil to deep fry

Method

To Make Dough
1.Add the flour, salt and oil in a bowl and mix it well.
2.Add the chilled water slowly, mixing with your fingers as you pour the water.
3.Do not knead the dough. The dough should be very soft but not sticking to fingers.
4.Cover the dough and let it sit for at least fifteen minutes.
To Make Filling
1.Heat the oil in a frying pan, add green peas, stir-fry until peas are tender.
2.Add ginger, coriander powder, fennel seed powder, chili powder, mango powder and salt, stir fry for another few minutes.
3.While stir frying the peas mash them with spatula.
4.Let the filling cool to room temperature.
To Make Kachoris
1.Take the dough and lightly knead it.
2.Divide the dough in twelve equal parts.
3.Take one part of the dough and with your fingers flatten the edges and make into about 2-inch circle. Leaving center little thicker then edges around.
4.Mold the dough into a cup and place about 1 teaspoon of filling in the center. Pull the edges of the dough to wrap the filling. Proceed to make all 12 balls.
5.Let the filled balls sit for 3 to 4 minutes before pressing.
6.Set the filled balls on a clean and dry surface with the seam facing up. Using the base of your palm, slowly flatten them into about 3 inches circle.
7.Heat about 1-1/2 inches of oil in a frying pan on medium heat. To check if oil is ready put a little piece of dough in the oil. It should sizzle, and come up very slow.
8.Do not over crowd the kachories in frying pan, fry them on medium heat.
9.After they are puff, slowly turn them over.
10.It will take about 3 minutes to fry from each side. Fry until golden-brown on both sides.
11.If the kachories are fried on high heat, they will get soft and will not be crispy.
Contributed by Anandhi