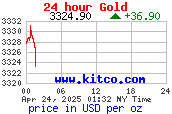 Random Business
Hasi-Majak
Krishna Raya was very fond of collecting rare objects. One day, a courtier had an idea. He asked painter to colour a peacock red. The painter did his job so well and the peacock really looked naturally red. The courtier took the peacock to the king's chamber and after presenting it to him, said: "Sir, This is the rarest red peacock available only in the dense forest. I have spent a large amount on it, so that you can add this rare bird in your precious collection." The king was surprised on seeing the peacock and observed the peacock. He was confused. But the peacock looked naturally red so the king said "Yes, It is the rarest peacock. I am glad to have." The king gave 1000 gold coins for red peacock. Tenaliram was present there when that peacock was presented to the king. While the king was talking to the courtier he smelled a faint smell of paint. Tenali left the court and asked his servant to find the good painters of the town. Tenaliram asked him to paint five peacocks with red paint. Next day, Tenalirama took the painter and five peacocks with him to the court. Tenalirama said, " Sir, Yesterday you received one red peacock today I have five more peacocks. And while you gave twenty five thousand gold coins for one I 'm ready to sell five for only 1000 gold coins." The king again found them naturally red. And the king gave an order to Tenalirama "You can take 1000 gold coins from the royal treasury" On hearing this Tenali said "Sir you should give award to this painter as he painted the peacock so beautifully as to make them look naturally red" King asked "Are they not naturally red?" "No you smell them closely and you would get the faint smell of the pain" said the Tenalirama The kind did so and awarded the painter handsomely. But that courtier was punished.
Welcome to DesiShades!

DesiShades.com serves the Colorado South Asian Desi Community offering free classifieds, events, news and other useful information.


Bobby Jindal heading to Presidential race?

WASHINGTON: Indian-American Bobby Jindal has taken a major step towards running for the White House in a decade of political highs for the community in the United States. The 43-year Louisiana governor, whose parents emigrated from the Punjab to America, launched a presidential exploratory committee on Monday, typically the first step towards such a run.

Over the next few weeks, Jindal will explore the possibility of credibly joining an already crowded Republican field of some half dozen aspirants. He is expected to make a final decision after his state's legislative session ends in mid-June.

''For some time now, my wife Supriya and I have been thinking and praying about whether to run for the Presidency of our great nation,'' Jindal said in a statement. ''If I run, my candidacy will be based on the idea that the American people are ready to try a dramatically different direction. Not a course correction, but a dramatically different path.''

If he does join the race, Jindal will be the first person of Indian origin to formally run for President at a time the political star of the community is on the rise. Indian-Americans are also poised to have the first Senator from the community next year when Democrat Kamala Harris is a hot favorite to win the seat vacated by Barbara Boxer. Harris' mother, Dr Shyamala Gopalan, was south Indian and her father, Prof Donald Harris, a Jamaican.

To run for the White House, Jindal will first have to win the Republican nomination in a field that is already packed with aspirants who have already declared their candidature. Among them are Senators Ted Cruz (Texas), Rand Paul (Kentucky) and Marco Rubio (Florida), former Governor Mike Huckabee of Arkansas, and for HP CEO Carly Fiorina. Four other Republican governors have also formed exploratory committees or similar groundwork to assess their chances - Jeb Bush (Florida), Chris Christie (New Jersey) John Kasich (Ohio), and Scott Walker (Wisconsin).

To get anywhere near the Republican nomination, Jindal not only needs to raise a phenomenal amount of money, but also modulate his ideological extremism that has alienated more centrist Republicans. He has already lost the support of much of the Indian-American community by dissing their hyphenated nomenclature after thriving on their support for much of his political career leading to his winning a seat in Congress and later the governorship of Louisiana.

''My parents came to this country over 40 years ago with nothing but the belief that America is the land of freedom and opportunity. They were right,'' he said on his Exploratory Committee website while seeking contributions. ''We must fight to make sure the next generation is not the first generation to inherit fewer opportunities than their parents. Will you join me?''

There are not many takers and few give Jindal any chance. He is widely reported to have alienated even his deeply conservative constituency in Louisiana, where Barack Obama, who lost the state by 17 points during his re-election, now has higher ratings than Jindal. His stint as the governor of one of America's poorest state has been pronounced a disaster and pundits are essentially saying he is ready to ditch the state.

''If you think Bobby Jindal has a chance in hell of becoming president, send a reporter down to spend a few days in Louisiana, seeing what condition he's leaving his state in,'' Rod Dreher, a columnist for the American Conservative wrote recently.

As for Indian-Americans, many of them proudly hyphenated, there is broad distaste for his disowning of his heritage and his ideological extremism.


Indian American Kids Sweep 2015 National Geographic Bee Titles

WASHINGTON — Indian American contestants swept to victory in the 2015 National Geographic Bee, taking the top three titles in this year's prestigious and challenging competition. Karan Menon, a 14-year-old eighth-grader from Edison, New Jersey, placed first in the competition, winning a $50,000 college scholarship, a lifetime National Geographic Society membership and a trip to the Galapagos Islands. Runner-up Shriya Yarlagadda, 11, of Grand Blanc, Michigan, received a $25,000 scholarship, and third-place finisher Sojas Wagle, 13, of Springdale, Arkansas, got a $10,000 scholarship.

According to a report in the Associated Press, Karan knew his answer was right but wasn't sure how to argue his case. Contestants in the National Geographic Bee aren't instructed on challenging what they're told is a wrong answer. He raised his hand and hoped host Soledad O'Brien would notice.

O'Brien called on him. Karan— from Edison, New Jersey — explained that his answer was correct. The question: "The Mesabi Range contains a large deposit of what metal-bearing mineral?" O'Brien was looking for "iron ore." Karan said "taconite," which is a form of iron ore. After conferring for about five minutes, the judges gave him credit.

That point was just enough for Karan to avoid elimination and make the top three. He cruised from there, getting every championship-round question right to become the 27th National Geographic Bee champion May 13. "I knew this question," he said. "I was 100 percent sure. I didn't know why I had been marked wrong, so I decided to speak up for myself and challenge the question. Karan studied for eight hours a day after winning the New Jersey state bee. He also sought out a coach, Kumar Nandur, who worked with winners last year and in 2010.

But knowledge and memorization weren't the keys to victory — Karan said it was about focus. He took deep breaths and meditated between questions. "Everyone here is equal," Karan said. "When it comes to the competition, you have to control your mind. You have to adapt to all this, like, millions of tons of pressure that's coming on you."

Indian American children have dominated both the National Geographic Bee and the Scripps National Spelling Bee in recent years. All three top winners are of Indian descent, and there was a laugh among parents and contestants when they got a question about a new state in India that was formed last year.



Fueled by immigration, Hinduism becomes fourth-largest faith in US

NEW YORK: Fueled by immigration, America's Hindu population has reached 2.23 million, an increase of about one million or 85.8 percent since 2007, making Hinduism the fourth-largest faith, according to estimates based on wide-ranging study of religions in the nation. The proportion of Hindus in the US population rose from 0.4 percent in 2007 to 0.7 percent last year, according to the Pew Research Center's "Religious Landscape Study" published on Tuesday.

The study only gave the percentage shares of Hindus in the population, rather than numbers, but calculations by IANS using the population proportions in the report and census projections showed that the number of Hindus rose from 1.2 million in 2007 out of a total US population of 301.2 million that year to 2.23 million in 2014 in a population of 318.88 million. This amounts to an increase of 1.03 million or 85.8 percent in the Hindu population during the seven-year period. Pew said that it may have underestimated the size of the Hindu population.

An earlier report from Pew on the future of world religions in April said that by 2050, Hindus would make up 1.2 percent of the US population and number 4.78 million. This would make the US Hindu population the fifth largest in the world. Looking at the socio-economic profile of Hindus, the new Pew report released on Tuesday said they had the highest education and income levels of all religious groups in the US: 36 percent of the Hindus said their annual family income exceeded $100,000, compared with 19 percent of the overall population. And 77 percent of Hindus have a bachelor's degree compared to 27 percent of all adults and 48 percent of the Hindus have a post-graduate degree.

Even as some American Christian organisations push for proselytisation in India, their share of the US population fell by 7.8 percent during the seven-year period, from 78.4 percent in 2007 to 70.6 percent last year, the Pew study said. That works out to about 11 million fewer Christians. However, "Christians remain by far the largest religious group in the United States, but the Christian share of the population has declined markedly," the report said.

Underlying the change, there was a marked increase in the number of people who say they have "no particular religion," the study reported. About 23 percent of American adults fell into this category, up seven percent from the 16 percent in 2007. Included in this broad category are atheists who make up 3.1 percent of the total US population and agnostics, four percent. Compared to Christianity, the others are miniscule despite the increases. The second largest religion is Judaism, which accounts for 1.9 percent of the population, with an increase of 0.2 percent, the study found. It is followed by Islam with a 0.9 percent share of the population, up by 0.5 percent. Buddhism ties for the fourth place with Hinduism at 0.7 percent.

The US census does not ask questions about religion. The Pew Research Center, an independent Washington-based organisation, surveyed more than 35,000 people across the US to fill this gap and arrive at the statistics. The rising trend of Hinduism in the US contrasts with that in India. The Pew report released in April said that the share of Hindus in the Indian population was expected to decline by 2.8 percent, from 79.5 percent in 2010 to 76.7 percent in 2050 even though their numbers were projected to grow to almost 1.3 billion by that year in a total Indian population of nearly 1.7 billion.

The new report Tuesday on the religions in the US said that most of the increase in the Hindu population came through immigration and not conversions: 87 percent are immigrants and nine percent are the children of immigrants, the report said. Only 10 percent of the Hindus are converts, with Catholics and unaffiliated each accounting for 3 percent. Hindus are least likely to convert to other religions, according to the report: Of all the America adults who said they were raised as Hindus, 80 percent continued to adhere to Hinduism. Of those born Hindu, who did not any longer identify themselves as Hindus, 18 percent said they had no religious affiliation (a category that includes atheists and agnostics), and only one percent joined Christian Protestant sects.

Rajan Zed, the Nevada-based president of the Universal Society of Hinduism, attributed the high retention rate of Hinduism to "the focus on inner search, exploring the vast wisdom of scriptures and making spirituality more attractive to youth and children." Referring to the social and economic attributes of Hindus reported in the Pew study, told IANS, "The Hindu community in America is continuing with the traditional values of hard work, higher morals, stress on education, and sanctity of marriage amidst so many distractions."

These are the highlights of the Hindu community profile in the report:
* Hindus have the lowest divorce rate of only 5 percent.
* Hindus are least likely to marry outside their religion: 91 percent have a spouse or partner who is a fellow Hindu.
* The median age of Hindu adults is 33 years.
* Five percent of San Francisco's population is Hindu and three percent of New York City's.
* Most Hindus live in the West (38 percent) and the Northeast (33 percent).
An anomaly in the report is that 62 percent of Hindus are men and 38 percent women, a difference of 24 percent, which may be due to the pattern of immigration.
DesiShades on Android
Scan with your Android QR code reader, download and install the DesiShades app.
Rasoi
Bharli Vangi
Ingredients:
250 gm of eggplant (about 8-10) , washed and topped and slit at right angles.
4 cloves of garlic
2 chopped onions
2 inch piece of ginger
4 sprigs of coriander
4 tbsp of roasted peanuts
2 tbsp of roasted sesame seeds
1 tbsp shredded coconut
1 tsp of mustard seeds
1 tsp turmeric
1 tsp red chilli powder
Salt to taste
1 tsp goda masala
2 tsp coriander powder
2 tsp tamarind paste
2 tsp jaggery
5 tbsp oil
1 cup water

Method
Mix the roasted groundnuts, roasted sesame and desiccated/ shredded coconut and grind to a powder in a mixer.
Also grind the onions, garlic, and ginger to a paste.
Transfer the powder and paste to a bowl and add turmeric, red chilli, salt and goda masala.
Mix well.
Stuff the eggplants with the mixture.
Heat the oil in a pan and add the mustard seeds.
Once the seeds begin to crackle add the stuffed eggplants one by one in a single layer.
Transfer the remaining stuffing mixture to the pan.
Add water and cook for 7-8 minutes.
Check the eggplants for doneness and stir.
Add the tamarind paste and jaggery and mix well.
Simmer for 5 minutes and stir.
Serve hot garnished with coriander with bhakri (sorghum/ragi bread) or chapati or steamed rice.
Contributed by Jamna