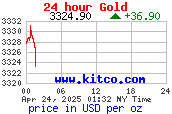 Random Business
Hasi-Majak
Once, Lord Buddha was born in the form of a buffalo in an old forest in ancient India. He was kind-hearted and never troubled anyone. Just above his tree where the buffalo stayed, lived a very wicked monkey. He always caused trouble to the kind buffalo. Whenever he saw the buffalo sleeping, he would jump over his back from the tree. Sometimes he would catch hold of the buffalo's tail and swing it in the air or pull his horns. Even though this caused pain to the buffalo, he was so kind and silent that he would not say anything to the monkey & forgive his behavior.

Yaksha, the soul of the tree could not tolerate the cruel behavior of the monkey anymore. One day he said to the buffalo ," Why don't you punish the wicked monkey for his mischief ? you are so big and strong that you can teach him a good lesson. " The buffalo replied ." Oh good spirit, I don't want to give pain to anyone. But the day is not very far when he will be punished for his bad deeds ".

One day when the kind buffalo was away, a wild buffalo came and stood under the very same tree where the monkey lived. The wicked monkey did not know that it is a wild buffalo. He jumped from the tree and landed over the buffalo's back with a loud thud. The wild buffalo got mad with anger. He attacked the monkey and killed him. The wicked monkey met his end in a cruel way.

MORAL : Give love, happiness and respect to others ; because you get back what you give to others.
Welcome to DesiShades!

DesiShades.com serves the Colorado South Asian Desi Community offering free classifieds, events, news and other useful information.




Domestic requirement discouraging investment into India, US diplomat Nisha Biswal says

NEW DELHI: As concerns mount in the US over India's alleged unfair trade practices, especially in the pharmaceutical sector, ?visiting assistant secretary of state for South and Central Asian affairs Nisha Biswal on Thursday said domestic content requirements were discouraging investment into India.

In a policy speech here, Biswal said this was inhibiting innovation and holding back India from developing the world class manufacturing sector it needs to compete and generate jobs for millions of young Indians.

While US business groups have demanded action against India for its alleged failure to protect IPRs, New Delhi has accused the US of intimidating India's health ministry into doing away with the practice of compulsory licensing which allows local firms to manufacture patented drugs.

"Equally important is the need for transparency in India's tax policies, timely regulatory approvals and contract enforcement, and a commitment to strengthening protection of IPRs," said Biswal.

Biswal sounded conciliatory in her speech as she twice emphasized that India's economic success was vital to achieving the strategic aims laid out by US leaders in the context of the US rebalance in Asia. She said the US remained bullish on India.

"If we are to quintuple ?our current trade to half a trillion dollars over the next 10 years, as Vice president Joe Biden challenged our 2 nations to do, international firms need to believe that the benefits far exceed the costs and challenges, and that India remains committed to economic growth," said Biswal.

The Indian-origin official said Indo-Pacific Economic Corridor (IPEC) was a "unique geography" where India's security, political and economic imperatives converged with those of the US. It supports, she said, US's rebalance as well as? India's Look East policy which she added was now closer to "be east" than ever before.

Biswal also called upon India to normalize trade with Pakistan saying that was the most important step India could take to promote greater connectivity. She said bilateral trade between the 2 countries could go up to $10 billion from the current $2.5 billion.

"Pakistan can play a critical role by granting India non discriminatory market access and India can reduce non tariff barriers," she said.



Telangana Bill passage sparks celebrations

The passage of Telangana Bill in Lok Sabha on Tuesday sparked celebrations across the ten districts of the region even as Chief Minister N Kiran Kumar Reddy, strongly espousing the cause for keeping the state united, appeared set to quit his post in protest.

Pro-integrationists denounced the move and seemed downcast as stage is now set for the creation of a separate state of Telangana once the Rajya Sabha also gives its nod.

YSR Congress, in the forefront of the agitation against division of Andhra Pradesh, has called for a bandh on Wednesday in the state in protest against the passage of the Bill.

"This is the black day in the history of this country," YSRC president and Kadapa MP, Y S Jaganmohan Reddy, told reporters in Delhi.

The ruling Congress suffered a setback in Coastal Andhra, with state Infrastructure and Investment Minister Ganta Srinivasa Rao quitting his post and the party in protest against the Centre going ahead with the state's division.

"A decision (regarding division) was taken against people's wishes...," said Rao, a former MP and an influential leader in north coastal Andhra, who was elected in 2009 from Anakapalle in Visakhapatnam district on the ticket of Chiranjeevi's Praja Rajyam, which later merged with Congress.

A defiant Chief Minister has invited his loyalist ministers and legislators for a meeting tomorrow to formally communicate his decision to quit, according to state Social Welfare Minister Pitani Satyanarayana.

"The Chief Minister will address a press conference at 10.45 AM and then proceed to Raj Bhavan to hand over his resignation to Governor E S L Narasimhan," the minister, one of the his close followers, said.

As the news of the passage trickled in, chants of "Jai Telangana" rented the air in many parts of the region, where a festive atmosphere prevailed with the separate statehood supporters bursting crackers, distributing sweets, taking out victory rallies and dancing to the tunes of popular songs hailing Telangana.

A large number of students gathered in Osmania University here, the nerve-centre of separate statehood agitation, and danced in joy.

Congress activists at some places in Telangana rejoiced distributing sweets and held pictures showing their party president Sonia Gandhi in the image of 'Telangana Talli' (Telangana mother).

"Greetings to Telangana people. This is the result of a long struggle. The bill will be passed in Rajya Sabha tomorrow. We thank Sonia Gandhi, Prime Minister Manmohan Singh, BJP leaders Sushma Swaraj, CPI General Secretary Sudhakar Reddy and each one of those who supported separate Telangana bill. We are actually at loss of words to express our joy," Telangana Joint Action Committee (JAC) chairman M Kodandaram said.

APNGOs, a powerful union of employees from Coastal Andhra and Rayalaseema who have been agitating against the division, slammed the passage of the Bill.

"People will not forget this. They will teach a lesson to this government. People (of Seemandhra) need not feel sad. We have to move ahead in such a way the loss is minimal on account of state's division," APNGOs' president P Ashok Babu, who also heads the forum for protection of united AP, said in Delhi.

Security in Seemandhra region of Andhra Pradesh was on Tuesday beefed up and forces were put on alert to meet any eventuality on law and order front.

"We are monitoring the situation... police in districts have already been asked to be on alert... depending upon the situation we will take appropriate action," Additional Director General of Police (Law and Order) VSK Kaumudi said.



Satya Nadella Named Next CEO of Microsoft

Microsoft made a much-expected announcement Feb. 4 that India-born Satya Nadella would become only the third chief executive in the software giant's 38-year history.

The Seattle, Wash.-based company also said that Microsoft co-founder Bill Gates is quitting the post as chairman to assume a new role as technology advisor to the 46-year-old Nadella. Gates will also remain a board member.

John W. Thompson, 64, a member of the Microsoft board who led the search for a new chief executive, will become the company's new chairman.

The selection of the 46-year-old Indian American to replace CEO Steven A. Ballmer was widely expected, after various media sources reported last week that the company was in negotiations with Nadella, who has worked at Microsoft for 22 years, on the terms of his contract.

In a statement, Nadella said, "Microsoft is one of those rare companies to have truly revolutionized the world through technology, and I couldn't be more honored to have been chosen to lead the company."

"During this time of transformation, there is no better person to lead Microsoft than Satya Nadella," Gates said in a statement, adding that Nadella "is a proven leader with hard-core engineering skills, business vision and the ability to bring people together."

At Microsoft, Nadella has been on the executive teams involved with some of the company's fastest-growing and most-profitable businesses, including its Office and server and tools business.

For the past seven months, he was executive vice president in charge of cloud computing offerings, a new hot area for Microsoft, which has traditionally focused on software installed on personal computers rather than on remote servers connected to the Internet.

Nadella has emphasized the importance of Microsoft making inroads in cloud computing, although it remains a small part of Microsoft's current business.

Born in Hyderabad, Nadella has a bachelor's in electrical engineering from Mangalore University, a master's in computer science from the University of Wisconsin at Milwaukee and an MBA from the University of Chicago Booth School of Business.

He joined Microsoft in 1992 after being a member of the technology team at Sun Microsystems.

Married, he and his wife have three children. His hobbies include cricket and poetry.

Tech analysts have generally speculated that in choosing an engineer and a Microsoft insider, the company valued technology skills and knowledge of the 100,000-employee company above picking an outsider who would shake up the corporate culture.

One of Nadella's first challenges will be to integrate Nokia's money-losing phone and services business. Microsoft said in September it would acquire that and some phone patent rights for about $7.3 billion — one of Ballmer's last major decisions as CEO.

The appointment of Nadella adds to the ranks of high-profile Indian American corporate executives in the U.S.

They include PepsiCo chairman and CEO Indra Nooyi, Mastercard president and CEO Ajay Banga and Cisco System chief technology officer Padmasree Warrior.

Indian Americans who previously headed major corporations included Citibank CEO and chairman Victor Menezes, Motorola CEO Sanjay Jha, US Airways Group CEO and chairman Rakesh Gangwal and, of course, former McKinsey and Co. managing director Rajat Gupta, who was convicted on insider trading charges in the Galleon Group probe.

Vish Mishra, venture director at Clearstone Venture Partners and former president of The Indus Entrepreneurs in Silicon Valley, pointed out to India-West that Nadella was a featured speaker at the TiE annual conference last May.

Microsoft's decision to pick Nadella "is a great choice," Mishra said. "He is an insider who has won the full faith and trust of Bill Gates and Steve Ballmer, who have handed over the key to the Microsoft kingdom."

"He is an innovator and I have confidence that he will be able to innovate while drawing upon traditional strengths. What is also very good that he has persuaded Bill Gates to become active, something that was missed (at) Microsoft."

"Hopefully he will be able to deal with Wall Street and main-street press and consumer offerings, which he did not have to up until now."

Nadella being Indian American, Mishra added, "brings all of us immense joy and pride, and pride to India as well."

Washington Post columnist Vivek Wadhwa, a fellow at Stanford Law School and director of research at Duke University, told India-West, "Nadella is no doubt an exceptional choice. But a few years ago, he would not even be considered."

"Microsoft in its early days had no senior Indian execs — just a bunch of IITans (Indian Institute of Technology graduates) in junior positions. This shows how far the tech industry — and America — has come."

"Microsoft has many challenges ahead," Wadhwa added. "Its core market — the PC is shrinking. Tablets and smartphones — which predominantly run Android and iOS are eclipsing it. His job won't be easy. But Nadella has done wonders in building the cloud business, so if anyone can beat the odds, it is him."

Microsoft said in its statement that Gates will "devote more time to the company, supporting Nadella in shaping technology and product direction." Gates said Nadella asked him to make the change in his duties at the company.

In an e-mail to Microsoft employees Feb. 4, Nadella wrote that he is "defined by my curiosity and thirst for learning. I buy more books than I can finish. I sign up for more online courses than I can complete. I fundamentally believe that if you are not learning new things, you stop doing great and useful things."

He is known throughout the company "as a cerebral, collaborative leader with a low-key style that differs from (Ballmer's) bombastic manner," the New York Times reported, adding that executives within Microsoft tend to be polarizing figures, but Nadella seems to be well liked.

In his statement, Nadella said, "The opportunity ahead for Microsoft is vast, but to seize it, we must focus clearly, move faster and continue to transform. A big part of my job is to accelerate our ability to bring innovative products to our customers more quickly."
DesiShades on Android
Scan with your Android QR code reader, download and install the DesiShades app.
Rasoi
Spicy Veg Fried Rice
Ingredients: Ingredients:
3 cups cooked rice
1/2 cup sliced coloured capsicum (green , yellow and red)
1/4 cup shredded cabbage
1/4 cup thinly sliced baby corn
2 tbsp chopped celery
2 tsp chinese 5 spice powder
1/2 tsp soy sauce
1 tsp chilli sauce
2 tbsp oil
salt to taste
To Garnish 2 tbsp chopped coriander (dhania)

Method
1.Heat the oil in a wok over a high flame, add all vegetables and cook for 2 minutes on high flame.
2.Add in rice, 5 spice powder, soya sauce, chilli sauce and salt.
3.Mix well and cook for 5 minutes.
4.Serve hot.
Contributed by Tara