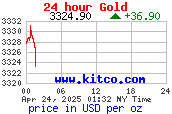 Random Business
Hasi-Majak
A woodman was carrying a sack full of chopped wood on his back. His sack was heavy and filled beyond its limit. The man, bent under his bulky burden, was struggling not to drop any of the wood pieces as he walked. However, the poor man couldn't avoid tripping over a stone on the road and half of his load fell out of their precarious pile. Another man happened to be passing by and saw the mishap. 'If I load those fallen pieces of wood back into your back sack, what would you give me?' he asked. 'Nothing.' said the man carrying the wood. 'That's acceptable.' agreed the other man. He collected all the chopped wood scattered on the road and crammed them back into the sack of the woodman. When done, he asked for his payment. The woodman was baffled. 'I told you, I would give you nothing.' he said. 'Yes. And that's what I want. Nothing.' said the other, 'Give me my nothing!' After some quarrel, the two men decided to let the kadi solve their problem. Nasreddin Hodja was on duty at the time. He listened to both men earnestly. Then he addressed the man who was expecting his payment of nothing. 'My dear fellow, could you please lift the far right corner of that rug on the floor and check what is underneath?' The man did as he was told and looked under the rug. 'What do you see?' asked the Hodja. 'Nothing.' said the man. 'Well, take it and go home.' commanded the Hodja, 'That is your payment!'
Welcome to DesiShades!

DesiShades.com serves the Colorado South Asian Desi Community offering free classifieds, events, news and other useful information.


China to invest $100 billion in India over 5 years

MUMBAI: Chinese president Xi Jinping will bring along with him $100 billion or Rs 6 lakh crore of investment commitments over five years during his upcoming India visit next week. This is nearly thrice the $35 billion secured by Prime Minister Narendra Modi during his Japan trip.

Jinping will land in Modi's home state Gujarat on September 17 - the Prime Minister's birthday - following his visit of Tajikistan, Maldives and Sri Lanka.

Confirming this, Liu Youfa, China's consul-general in Mumbai, told TOI, "On a conservative estimate, I can say that we will commit investments of over $100 billion or thrice the investments committed by Japan during our President Xi Jinping's visit next week. These will be made in setting up of industrial parks, modernization of railways, highways, ports, power generation, distribution and transmission, automobiles, manufacturing, food processing and textile industries."

The consul-general's statements coincide with Modi's call for world class infrastructure projects after his review of major infrastructure sectors on Friday. The government also announced new projects worth Rs 9 lakh crore in energy, power, and roads.

China will initially invest $7 billion in industrial parks in Pune and Gandhinagar. "The Pune industrial park - spread across 5 square kilometres with an investment of $5 billion - will be for automobiles that will employ one lakh people and manufacture 1.5 lakh speciality vehicles. The Gujarat industrial park will be for manufacturing power equipment. China is also working on setting up an industrial park in Tamil Nadu for the textile sector and another one for the food processing sector," said Liu.

Chinese investments in industrial parks are just the tip of the iceberg as Chinese firms are eyeing over $50 billion worth of investments in modernization of the Indian railways and running bullet and hi-speed trains in India. Modi on Friday said that the railways have been granted clearance for 100% FDI, and therefore it should come up with a comprehensive plan for facilitating FDI in the sector.

"The first bullet train project was given to Japan, which was a government decision. We are optimistic of building India's next bullet train in India. Besides bullet trains, we want to connect the cities with high-speed trains with speed of 160 km/hr. We will also look at modernization projects of Indian Railways across the country," said Liu.

China is willing to invest another $50 billion in roads, ports and the NDA government's ambitious river-linking plan. "India has over 600 reservoirs that need dredging work to provide better irrigation systems for the farmers. We are looking to work on that. Besides, our major thrust will be on construction of roads and ports," said Liu.

On Friday, road transport and highways minister Nitin Gadkari announced the launch of new roads and highways projects this year worth Rs 2 lakh crore.

Power minister Piyush Goyal said that $100 billion of investments are likely to flow into India's renewable sector in the next four years. Oil minister Dharmendra Pradhan, while meeting Odisha chief minister Naveen Patnaik, said that Odisha alone will receive about Rs 1 lakh crore worth of investment in the next five years in petrochemicals, oil & gas pipelines, LNG & LPG terminals, and strategic oil reserves to make it the 'energy gateway for eastern India.

The Chinese president is coming with a delegation of over 100 business heads, including those from China Harbour, China Railway Construction Group and Huawei, among others, and will address a business gathering of over 400 Indian CEOs in Delhi. The big four Chinese banks - Bank of China, Industrial & Commercial Bank of China (ICBC), China Construction Bank and the Agriculture Bank of China - are also coming with the delegation to give billions of dollars in loans to Indian infrastructure projects to be done in joint venture with Chinese firms.

"All major JV projects will be funded by Chinese banks. Major corporate houses like Tatas, Infosys, Reliance and Essar have already taken loans from these banks and the funding will only increase," said Liu.



Narendra Modi uses soft power to hardsell strategic message

SINGAPORE: Hard-headed bean counters are busy auditing the economic gains of Prime Minister Narendra Modi's visit to Japan but the PM seems to have shrewdly used "soft power" symbolism to boost the profile of a visit billed as a major international engagement.

Modi's five-day tour, viewed with interest here, began with the PM turning out in white at the famed Toji temple in the ancient capital of Kyoto, as he sought to emphasize Japan's cultural and religious links with India.

If Modi chose the colour of renunciation and meditation in Buddhist and Hindu tradition to make a statement, Japanese PM Shinzo Abe reciprocated by travelling to Kyoto and strolling through the temple with his guest.

The Modi-Abe vibe led experts to talk of a "love affair". "It was rare to see how Abe reached out to Modi, even the warmth of the hug when they met spoke of the mutual regard," said Prof Kiichi Fujiwara of the University of Tokyo who is on a visit here.

Modi, seen as an adroit "event manager", did all the right things, posing with tourists, playfully holding a boy's ears and reminding Abe that the ever present lotus next to Buddha images was his party's symbol.

Modi took one oblique swipe at China, pointing to the obsoleteness of 18th century methods of settling claims. Otherwise, he used deceptively soft images to convey a strategic message.

The relaxed imagery seems a copy book example of soft power strategies involving use of cultural symbols and settings for what was after all an important strategic dialogue on regional security and economic cooperation.

With Modi and Abe both seen as conservative leaders keen on economically and politically assertive agendas, the cultural confluence was the right symbolic setting for the realpolitik that lay not far from the surface.

Modi followed his opening lines with decisive pitches to Japan's business community when he promised them a red carpet instead of red tape. This message was significant as during previous visits, Japanese leaders have complained about delays in administrative permissions at various levels.

The drum beats that Modi rolled out at an event seemed a "cool" thing to do, earning the applause of his audience and many more hits on the internet.

The PM's interaction with school girls, where he chose to answer questions on China elliptically, also seemed to draw a leaf from leaders like US President Barack Obama who spent time meeting students in Mumbai when he visited India.

Modi's style is a sharp contrast to former PM Manmohan Singh's restraint and having been seen as a tough and unyielding leader, he is looking at some kind of an image makeover.



India offers red carpet to investors, no red tape, Modi tells Japan

TOKYO: Making a strong pitch for bringing Japanese investments into India, Prime Minister Narendra Modi on Tuesday said there is no "red tape" but only "red carpet" for investors as the government has eased a lot of regulations.

Asserting that his government is working on development and increasing manufacturing activities, Modi said there cannot be a better place to make investments than India.

"I have come to assure you that there is no red tape but red carpet in India. We have eased off lot of regulations," Modi said.

Calling for a new history between the two countries on the economic front, the Prime Minister said India is the only place where one can find "democracy, demography and demand".

Modi, who was addressing Japanese investors at a seminar organized by the Japan External Trade Organization (Jetro) and Nikkei here, also said that India guarantees democracy, safety, security and justice.

He told Japanese investors that India is a "god gifted location" for reaching out to global markets.

Referring to his government's 100 days in power, Modi said it has achieved what could not be achieved in the last two-and-a-half years. The country's GDP grew 5.7 per cent in the April-June quarter, the highest in more than two years. Modi said his government is ready to offer whatever is required to promote foreign investment into India. "Without Japan, India is incomplete and without India, Japan is incomplete", he said.


DesiShades on Android
Scan with your Android QR code reader, download and install the DesiShades app.
Rasoi
Rogan Josh
Ingredients:
1 kg meat
1 cup mustard/refined oil
3 tsp red chili powder
3 tsp fennel powder
2 tsp ginger powder
2 tsp cumin powder
3 tsp brown cardamom powder
1 tsp asafoetida
4 pieces of green cardamom
2 cinnamon sticks
2 bay leaves
2 cloves
1/3 tsp saffron - optional 1 cup curd salt to taste
Method
Wash the meat properly. Heat oil in a pressure cooker.
Put cinnamon, bay leaves, green cardamom, cloves, 1 tsp salt, asafoetida, and meat together.
Fry meat till it turns brown. Once browned, pour a cup of water.
Add the red chili powder and saffron into the meat. Keep stirring for about a minute.
Mix the curd nicely in the mixer and pour it into the pressure cooker.
Keep on stirring till you get a reddish tinge.
Add 2 cups of water, fennel powder, ginger powder, and pressure cook for 2 minutes.
Check if the meat is tender. Peel and grind green and brown cardamom and add to the meat dish.
Finally sprinkle cumin powder and simmer for a minute and serve.
Contributed by Rinki