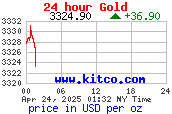 Random Business
Hasi-Majak
A nobleman's prized racehorse began to limp for no apparent reason. Veterinarians who were called found nothing wrong with the leg - no fracture, no sprain, no soreness - and they were baffled. The nobleman finally consulted a sage, a man known for his wisdom. "Has anything changed for the horse in the last few months?" he asked. "I changed his trainer a few weeks ago," said the nobleman. "Does the horse get on well with his new trainer?" "Very well! In fact, he's devoted to him." "Does the trainer limp?" "Uh... yes, he does." "The reason for the horse's limp is clear," said the sage. "He's imitating his handler. We all tend to imitate those whom we admire. The company we keep has a great influence on us." The nobleman put the horse in the charge of another trainer, and the horse soon stopped limping.
Welcome to DesiShades!

DesiShades.com serves the Colorado South Asian Desi Community offering free classifieds, events, news and other useful information.

PM Modi to Silicon Valley: Digital India 'unmatched in history'

In his first major official engagement on the West Coast, on the second leg of his US trip, Prime Minister Narendra Modi told CEOs of tech majors in Silicon Valley that the Digital India initiative was an "enterprise for transformation… unmatched in human history". The Prime Minister also announced a plan to expand WiFi coverage across 500 railway stations in India, in collaboration with Google. There were separate announcements of a $150-million fund from Qualcomm to foster start-ups and cloud services by Microsoft, and a suggestion to Apple on manufacturing in India. "Digital India is an enterprise for the transformation of India in a scale unmatched in human history. Nothing else will do in a country with 800 million impatient youths waiting for change," Modi told business heads in San Jose.

He added that the India-US partnership was one of the defining partnerships of the time, one that converges in California. "California might be among the last places on the globe to see the sun set, but it is here that many great ideas see the first light of the day," Modi said to thunderous applause on Saturday night. In an address doused with humour, and acknowledging the main players of social media who draw their lifeblood from Silicon Valley, the PM touched on a range of subjects, from green energy to the Internet of Things. "Facebook, Instagram and Twitter are the new neighbourhoods of the world. Facebook would be the world's third most populous country, maybe the most connected of all," he said, speaking in English as hundreds of smartphones recorded every word and others livestreamed or tweeted.

Sundar Pichai of Google, Satya Nadella of Microsoft, John Chambers of Cisco and Shantanu Narayan of Adobe flanked the Prime Minister on the stage. Below, the ballroom of Fairmont Hotel was packed with top executives of Silicon Valley companies. Opening the event, Narayan said India's embrace of technology has changed its destiny and is competing in the world with its greatest asset, its people. Chambers said Modi's vision of a Digital India will succeed as he had the courage and conviction to bring in change.

Nadella said Microsoft is all set to announce availability of cloud services operated out of India. "Now is the time for all of us to come together to empower people around the world," he said. Qualcomm's Jacobs said the affordable smartphone revolution could end up with 250 million units being sold in 2020 and that would be an opportunity for all companies. "What is interesting is that over 60 per cent of Internet in India is now on mobile," he said, adding that the country was poised to be a leader in technology. Jacobs also announced $150-million fund to foster Indian start-ups and a Design In India initiative to create a local ecosystem for product design.

Pichai said Modi has driven India's effort to become the next hotbed of innovation. "It is not just about being online, but what you do online," he said, citing the case of Nisha Madhulika who creates YouTube videos of vegetarian recipes. "India is the fastest growing start-up economy in the world. They are not just Indian success stories, but global success stories," he added.

Earlier on Saturday, Modi visited the Tesla plant where he was shown around by CEO and Founder Elon Musk. The visit highlights India's interest in the company's solar Powerwall technology. Later, the Prime Minister met with Apple CEO Tim Cook. Modi urged Cook to look at manufacturing in India, especially since Apple's manufacturing partner Foxconn had already set up base in India.

The Indian Ambassador to the US Arun Singh said the Apple CEO was "positive" about this, though he appeared more keen on the developing the app ecosystem for iOS out of India thanks to its design base. Modi and Cook also discussed the scope of Apple Pay in initiatives like the Jan Dhan Yojana to ensure banking services for all. Nadella, Pichai, Chambers and Jacobs also met the Prime Minister separately. (The writer is in Menlo Park on the invitation of Facebook)


PM Modi pitches for India's permanent seat in UNSC, says world's largest democracies must be included

New York: Prime Minister Narendra Modi on Saturday pressed for United Nations Security Council (UNSC) reform within a "fixed time frame" in the current session of the UNGA, saying the world body reflects the mindset of a century "we left behind" and is not in tune with new concerns like terrorism and climate change. In his opening remarks at the G4 meeting, PM Modi thanked his Japan counterpart Shinzo Abe and said, "Thank you for meeting this early on a Saturday, want to specially thank PM Abe who just arrived in the US."

"I am delighted that we are meeting again as Heads of Government after ten years," PM Modi added. Further stressing upon the much needed reforms to be introduced in the UNSC, PM Modi said, "We live in a fundamentally different world from the time the UN was born."

"Reform of security council within a fixed time frame has become an urgent and important task," PM Modi added. Hosting a Summit of leaders of Germany, Japan and Brazil under the G4 format here, PM Modi further said that the UNSC "must include the world's largest democracies, major locomotives of the global economy, and voices from all the major continents" to carry "greater credibility and legitimacy".

It will make it more representative and effective in addressing the challenges of the 21st century, he said at the Summit meeting with Germany Chancellor Angela Merkel, Japanese Prime Minister Shinzo Abe and Brazilian President Dilma Rousseff, the first since 2004. Modi noted that "some movement" had been witnessed recently in the decades-old endeavour when the UNGA took the "significant step" to commence text-based negotiations on the reforms but said it has to be taken to its logical conclusion during the current 70th session of the global body.

"Our institutions, approaches, and often mindsets, reflect the wisdom of the century we have left behind, not the century we live in. This is especially true of the United Nations Security Council," the Prime Minister said. "The reform of the Security Council within a fixed time frame has become an urgent and important task," he said, while talking about the modern age challenges like trends in demography, urbanization and migrations.

"Climate change and terrorism are new concerns. Cyber and Space are entirely new frontiers of opportunities and challenges, he said. G4 is a grouping which has been jointly pushing for reform of the UN Security Council to make it broad-based by including them as permanent members.

After PM Narendra Modi, Brazilian President Dilma Rousseff?, German Chancellor Angela Merkel, Japanese PM Shinzo Abe expressed their views on UNSC reforms. Shortly after the G4 Summit between India, Brazil, Germany and Japan ended a joint statement was issued in which the G4 leaders stressed that "a more representative, legitimate and effective security council is needed more than ever to address the global conflicts and crises, which had spiraled in recent years."

"Strongly emphasized that process underway in UN to bring about the reform of the Security Council should be conducted given its urgency, in a fixed time frame," as per the Joint Press Statement being released. While addressing the United Nations General Assembly yesterday, PM Modi had made a strong pitch for ushering in reforms in the Security Council "to maintain its credibility and legitimacy".

"We must reform the United Nations including its Security Council so that it carries greater credibility and legitimacy and will be more representative and effective in achieving our goals," Modi had said. India is making a strong bid for a permanent seat in an expanded Security Council, which currently has five permanent members -- China, France, Russia, the United Kingdom, and the United States. Ten non-permanent members are elected for two-year terms by the UN General Assembly.

The UN General Assembly has already adopted a negotiating document for long-pending reforms of the powerful wing of the world body and the US, one of the council's permanent members, has said it is committed to India's inclusion as a permanent member.
Latest Events
09/30-11/25 : Bollywood Dance Classes
10/02-10/15 : TALVAR - Hindi Movie *ing Irrfan Khan, Konkona Sen Sharma
10/02-10/14 : PULI - Tamil Movie in Denver *ing Vijay, Shruti Hassan, Hansika
10/02-10/15 : SINGH IS BLING - Hindi Movie in Denver *ing Akshay Kumar, Amy Jackson, Lara Dutta
10/02-10/15 : SINGH IS BLING - Hindi Movie in Westminster *ing Akshay Kumar, Amy Jackson, Lara Dutt
10/09-10/13 : RUDHRAMADEVI - Telugu movie in Denver *ing Anushka, Rana, Prakash Raj
10/09-10/15 : JAZBAA - Hindi Movie *ing Aishwarya Rai, Irfan Khan, Shabana Azmi
10/09-10/13 : RUDHRAMADEVI 3D - Telugu movie in Denver *ing Anushka, Rana, Prakash Raj
10/10 : Musician Rithvik Raja Carnatic Concert by CFAA
10/10 : DANDIYA 2015
DesiShades on Android
Scan with your Android QR code reader, download and install the DesiShades app.
Rasoi
Corn Mashroom Cashew Curry
Ingredients:
•3 cup sliced mushrooms
•1 cup corn kernel/ bhuta ka dana (I am using frozen corn kernels)
•1/4 cup cashews (kaju)
•2 cup tomato chopped
•1 teaspoon ginger chopped
•1 teaspoon green chili chopped
•2 tablespoon oil
•1/2 teaspoon cumin seed (jeera)
•1/8 teaspoon asafetida (hing)
•1/4 teaspoon turmeric (haldi)
•1/4 teaspoon red chili powder (lal mirch)
•2 teaspoon coriander powder (dhania)
•1 teaspoon salt
•2 tablespoon cilantro chopped (hara dhania)
•Approx. 1-1/2 cups water

Method
•Blend the tomatoes, cashews, ginger and green chili to make creamy paste. Set aside.
•Heat the oil in a saucepan over medium high heat. Test the heat by adding one cumin seed to the oil. If the cumin seed cracks right away, the oil is ready.
•Add cumin seeds, asafetida as cumin seeds crack add tomato paste.
•Next add coriander; red chili powder, turmeric and salt. Lower the heat to medium and cook the spice mix for about 4-5 minutes until mix start leaving the side of the pan.
•Add corn and mushrooms, mix it well and add about 1-1/2 cups of water. Cook for about 10-12 minutes, stirring occasionally. Corn and mushrooms should be tender and gravy should be thick in consistency.
•Mushroom Corn Curry is ready serve hot with Roti or plain rice.
Contributed by Manjeet