Latest Classifieds
Online Jobs in India - without any investment
Buy website traffic at low prices
advance courses in CAD CAE CFD FEA at dehradun
JAVA,J2EE,STRUTS,SPRINGS,HIBERNATE,WEB SERVICES,EJB REALTIME ONLINE TRAINING[Ph:8500122107]:APEX
Need Help at Home to support pregnant wife
Diwali Offer : LEARN ANY 2 SAP COURSES @ 89 $ - ( Valid till 28th, October )
Largest Database with new updated tenders information for Pump
QA,QTP,QC,TESTING CONCEPTS,LOAD RUNNER,SELENIUM REALTIME ONLINE TRAINING (Ph:+91-8500122107):APEX
Amy's Salon(Full Service) 11055 S. Parker Rd. Suite 117 Parker, CO 80134
DB2 DBA REALTIME ONLINE TRAINING [PH: 8500122107],SUPPORT AND CORPORATE TRAINING:APEX ONLINE TRAINING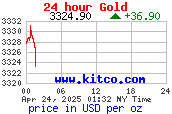 Random Business
Hasi-Majak
Ramesh was very sad. He ate little and even did not do his homework. He wanted to talk to the stars that he saw at night. So strong was his wish that his whole life had got disturbed. His parents failed to make him happy. One night when he was looking at the stars, he heard a voice. "Is it a star talking to me?" he got excited. But it was not a star, it was the moon. "Ramesh, why are you so sad?" asked the moon. "I want to talk to the stars." "Why only stars, you can talk to me," said the moon. "No, no I want to talk only to the stars," said Ramesh and started crying. "Ok, ok," said the moon, "Let me tell you the reality." "what reality?" he stopped crying. "The reality that the stars that you see in the sky, might not be there." "What do you mean!" He was surprised. "Ramesh you know we able to see only when light from an object enters our eyes." "Yes." "Similarly, when the light from the stars reaches your eyes, you see them." The moon paused for a moment to let the idea sink in. "What do want to say?" Ramesh was puzzled. "Let me explain it to you with a supposition. Suppose an explosion takes place on a star at this moment and it stops shining. Would you able to see that explosion?" "yes, why not?" he said amid an quickening of interest. "No, my dear. The light of that explosion will reach you after thousands of years because the star is very far away." Ramesh listened to this strange notion with rapt attention. "So, what you are actually seeing might not be there." Moon took a deep breath. "Does it mean that there might not be a single star up there and I will never come to know about it?" Ramesh's sharpened interest gave way to despair. "No, no my dear, don't feel disheartened," moon said compassionately. "It's only a far-fetched possibility. I just wanted to make you understand that you should have dreams but shouldn't let dreams spoil our present life. Now get up and eat your dinner." Ramesh got the point, smiled, bid goodbye to moon, and went to the dining room for his dinner.
Welcome to DesiShades!

DesiShades.com serves the Colorado South Asian Desi Community offering free classifieds, events, news and other useful information.


US backs India's 'right to self-defence', slams Pakistan for linking Afghan peace to Kashmir

WASHINGTON: Supporting India's "right to self-defence" in the aftermath of the Uri attack+ which it dubbed a "clear case of cross-border terrorism", the US on Wednesday dismissed the recent attempt by Pakistan to link peace in war-torn Afghanistan with resolution of the Kashmir issue. The White House backed India's right to defend itself as with any other country, in view of the recent surgical strike+ but advised caution given the heavy militarisation between the two neighbours. It also said that that the US is making every effort to ensure that India become a member of the Nuclear Suppliers Group (NSG) by the end of this year. Making a rare appearance before a Washington audience, Peter Lavoy, the White House's point person for South Asia, said that India-US ties are the "most dynamic relationship" for the US as he listed the Obama administration's achievements in strengthening the relationship between the two largest democracies of the world. "It (Uri) was a clear case of cross-border terrorism. We condemned this act of terrorism. It was a horrific attack. Every country has a right to self-defence. But in a heavily militarised relationship that has also experienced three wars, there is indeed a need for caution and restraint," he said responding to a question on the Uri attack. "We share with India, the concern for preventing any future attack. We empathise with the Indian position that it needs to respond militarily to cross-border threat of terrorism. But we also advise caution," Lavoy said.

India and Pakistan have a "friction-filled relationship" and they have not found a way to overcome that, he said. Last week, Lavoy met the two special envoys of Pakistan Prime Minister Nawaz Sharif on Kashmir. The two Pakistani envoys in their public meetings had linked peace in Afghanistan to resolving the Kashmir issue. "We certainly do not believe that the situation in Afghanistan is linked with Kashmir," the top White House official said. Lavoy said the US is making every effort to ensure that India becomes a member of the Nuclear Suppliers Group by the end of this year. "In 2016 India ought to join the NSG," he said and referred to the commitment made by the US in this regard.


Kashmir attack: India launches strikes against militants

India's army says it has carried out "surgical strikes" against suspected militants along the de-facto border with Pakistan in Kashmir. The operation was aimed at preventing attacks being planned by Pakistan-based militants, a senior army official said. He said "significant casualties have been caused to the terrorists and those who are trying to support them".

Pakistan denies India carried out any strikes and says two of its soldiers were killed in cross-border shelling. "The notion of surgical strike linked to alleged terrorists' bases is an illusion being deliberately generated by India to create false effects," the Pakistani military said in a statement. Pakistan said its soldiers died in "unprovoked" firing along the Line of Control (LoC)dividing the disputed region. A territorial dispute between the two countries over Muslim-majority Kashmir has been running for decades, but tensions flared earlier this month after a militant attack on an Indian army base in Kashmir left 18 soldiers dead. India blamed the attack on Pakistan, which denied the claim. The operation is thought to have taken place in the early hours of Thursday. Later, Pakistan captured an Indian soldier in a village in the Goi sector on the Pakistani side of the LoC. "One soldier from 37 Rashtriya Rifles with weapons has inadvertently crossed over to the Pakistan side of the Line of Control," said a statement from an Indian army official in Delhi.

What do we know about the 'strikes'? India's military gave few details of the operation it says it carried out overnight. At a joint press briefing by the army and the foreign ministry, officials said the "motive of the operation was to hit out at terrorists who were planning to infiltrate into our territory". India's Director General of Military Operations, Lt Gen Ranbir Singh, also blamed Pakistan for "being unable to control terror activities in territories under its control".
"Based on receiving specific and credible inputs that some terrorist teams had positioned themselves at launch pads along the Line of Control to carry out infiltration and conduct terrorist strikes inside Jammu and Kashmir and in various metros in other states, the Indian army conducted surgical strikes at several of these launch pads to pre-empt infiltration by terrorists," a statement said. It said the "surgical strikes" had caused "significant damage to terrorists". But the army did not say whether troops had entered Pakistan-administered Kashmir or had fired across the border. If Indian troops did cross the LoC it would be a serious escalation between the two nuclear-armed neighbours.

Watch a Classic Song




DesiShades on Android
Scan with your Android QR code reader, download and install the DesiShades app.
Rasoi
Lapsi Halwa
Ingredients:

Broken wheat (dalia/lapsi) 2 cups
Jaggery (gur) grated 1 cup
Ghee 4 tablespoons
Fennel seeds (saunf) 1 tablespoon
Green cardamom powder 1 teaspoon

Method
Heat ghee in a non-stick pan. Add broken wheat and sauté for 5 minutes or till browned.
Boil 4 cups water and add this to the pan, cover and cook till the water evaporates.
Add cardamom powder and fennel seeds and mix well. Add jaggery, mix well and cook for 2-3 minutes or till the jaggery melts.
Serve warm.
Contributed by Daler