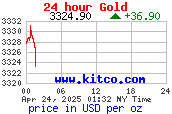 Random Business
Hasi-Majak
One day a man was going to his sister's house in another village when he ran into a gang of dacoits. "Who are you?" asked the dacoit chief, glowering at him. "I'm a school teacher," said the man. "A school teacher, eh?" sneered the chief. "And do you test your students regularly?" "Yes," said the man. "Well," said the chief, "it's time somebody tested you!" He picked up a large pumpkin and gave it to the school teacher. "Guess its weight," he told the teacher. "The exact weight, mind you! We'll weigh it afterwards. If you're right, I'll let you go unharmed. If you're wrong you'll get a hundred lashes with the whip!" "This pumpkin weighs exactly as much your head, sir," said the teacher, quietly, and gave the pumpkin back to him. As some of the dacoit's men seemed keen to find out if the teacher was right and this they could only do if the dacoit's head was removed from his body, the chief laughed uproariously to show that it was all a joke and let the teacher go unharmed.
Welcome to DesiShades!

DesiShades.com serves the Colorado South Asian Desi Community offering free classifieds, events, news and other useful information.

India Sets 2 World Records on First Yoga Day

New Delhi: The first International Yoga Day at Rajpath claimed two Guinness World Records. One was for the largest number of participants in a yoga lesson at a single venue and the second for the most number of nationalities represented in a single yoga session. In the first category, the earlier record was 29,973, an official statement said. The congregation at Rajpath on Sunday was 35,985. "Today, participants from 84 countries performed yoga at Rajpath," the statement said claiming the second world record. The awards were received by Ayush Minister Shripad Yesso Naik from representatives of Guinness World Records.



International Day Aims to Make Yoga 'Mantra of Modern Times'

NEW YORK – The first International Day of Yoga aims to make the ancient Indian cultural heritage the "mantra of modern times," India's top diplomat here said as organizations from across the U.S. gear up to host the inaugural day for hundreds of thousands of yoga supporters.

"Our objective is to make yoga the mantra of modern times. (The International Yoga Day) is a recognition that yoga is a civilizational heritage that originated in India," India's Consul General here Ambassador Dnyaneshwar Mulay told PTI prior to the first International Day of Yoga to be commemorated on June 21.

Yoga, one of India's most significant cultural contributions to the world, will inundate the U.S. on June 21 when hundreds of thousands of people will mark the day, with External Affairs Minister Sushma Swaraj presiding over the celebrations at the United Nations and Times Square. Mulay said a "plethora" of events have been planned across the U.S., and the Indian Consulate in New York is bringing a large number of diverse Indian American communities and institutions together to celebrate the day.

Swaraj will lead a high-level delegation from June 20 to 22. Apart from her participation at the UN headquarters on June 21, she is expected to attend the Annual Event of Yoga at Times Square, a lecture and demonstration of yoga at the Hindu Temple Society of North America and at an event at Lincoln Center featuring Sri Sri Ravi Shankar.

Mulay said that an estimated 30,000 people are expected to attend the day-long yoga celebrations at Times Square and about 6,000 at the talk by the spiritual leader hosted by chairman of the Global Citizen Forum industrialist B.K. Modi. "The evening will honor the rich heritage of yoga through dance, music and meditation," Modi said.

In addition, the Overseas Volunteers for Better India will be organizing "Yogathons" across 100 cities in the U.S. that will again be attended by thousands of people. Events have been planned in Washington, Boston, Ohio, New Jersey, San Francisco (Marina Green Park), Sunnyvale (Bayland Park) and other U.S. cities as well by several Yoga studios, Indian American organizations and temples, Mulay said.

He said the International Day of Yoga "will deepen and broaden the scope, meaning and significance of yoga for the U.S. population and will also make people think about India and its connection with yoga. "Yoga is an uninterrupted inheritance that has lasted for such a long time. This is an excellent opportunity for us to spread awareness and make yoga a household name along with its significance."



Make in India - Cisco to invest $2bn this year

NEW DELHI: US technology giant Cisco on Thursday said that it is committed towards manufacturing in India and will invest $2 billion in the country this year. The company, which pumps in $1.7 billion every year, will invest additional $60 million in India on training and facility expansion. "We are investing big in India. We are committing manufacturing in India. We need to skill people here for the jobs. We plan to directly and indirectly invest up to $20 million to train additional 1,20,000 students by 2020," Cisco Systems chairman and CEO John T Chambers said here. Talking about India manufacturing, Chambers said that to accelerate the development of India's electronics manufacturing ecosystem, Cisco will organize a conclave of 75 of its key suppliers in Bengaluru in February, to drive collaboration on product development here. "... will start manufacturing in India within two quarters from regulatory issues and tax related corrections are put in place," he said.

Chambers, however, did not explain regulatory and tax structure-related changes that company expects government should put in place. Cisco's CEO-designate Chuck Robbins said that company invests $1.7 billion every year, which includes $250 million on R&D in India. A company spokesperson said that while $20 million investment on training is spread over five years, the $40 million investments on expansion of facility is going on at the moment.



This year's Ramadan feast starts in summer

RIYADH, Saudi Arabia — Muslims around the world will mark the start of Ramadan on Thursday, a month of intense prayer, dawn-to-dusk fasting and nightly feasts.

Muslims follow a lunar calendar and a moon-sighting methodology that can lead to different countries declaring the start of Ramadan a day or two apart. This year, however, religious authorities in Saudi Arabia, Egypt, Iran, Indonesia and most other parts of the world announced based on their sightings of the moon that daily fasting would begin Thursday.

Authorities in Pakistan have yet to announce the sighting of the moon.


During Ramadan, observant Muslims abstain from eating and drinking from sunrise to sunset for the entire month. A single sip of water or a puff of a cigarette is considered enough to invalidate the fast.

The fast is intended to bring the faithful closer to God and to remind them of the suffering of those less fortunate. Muslims often give to charities during the month, and mosques and aid organizations organize free meals for the public every night.

Fasting also is seen as a way to physically and spiritually detoxify through exercising self-restraint.

Muslims also are encouraged to be mindful of their behavior and to avoid gossiping, cursing and quarreling.

This year, Ramadan falls during the summer, which means long and hot days of fasting. Mainstream scholars advise Muslims in northern European countries with 16 hours or more of daylight to follow the cycle of fasting of the nearest Muslim majority nation to them to avoid impossibly long hours without food or water.

Chairwoman Pia Jardi at the Finnish Muslim Union in Helsinki said Muslims there will be fasting for 21 hours and have just three hours — or even less — for eating, drinking and prayer before the sun rises again.

"The good thing is that you'll eat with moderation and that you'll stick very much into the true, simple spirit of Ramadan," Jardi said. "Long fasting time means you rarely want to eat heavily."

The world's 1.6 billion Muslims traditionally break their fast like the Prophet Muhammad did around 1,400 years ago, with a sip of water and some dates at sunset. Then family and friends gather for a large feast. Part of the evening is often spent at the mosque in prayers called "taraweeh."

Children, the elderly, the sick, women who are pregnant or menstruating, and people traveling are not obligated to fast. Non-Muslims or adult Muslims not observing the fast who eat in public during the day in Ramadan can be fined or even jailed in some Middle Eastern countries, such as Saudi Arabia and the United Arab Emirates, home to large Western expatriate populations in Dubai and Abu Dhabi.

Fasting during Ramadan is one of the five pillars of Islam, along with the Muslim declaration of faith, daily prayer, charity and performing the hajj pilgrimage in Mecca.

Muslims celebrate the end of Ramadan with a three-day holiday called Eid al-Fitr.
DesiShades on Android
Scan with your Android QR code reader, download and install the DesiShades app.
Rasoi
Cauliflower Pakoda
Ingredients:
•Cauliflower - 1
•Gram Flour (Besan/ Kadalai Maavu) - 1 cup
•Rice Flour - 3/4 cup
•Corn Flour - 3/4 cup
•Salt - to taste
•Red Chili Powder - 2 tsp
•Cumin Powder - 1 tsp
•Turmeric Powder - 1/4 tsp
•Asafoetida - 1/4 tsp
•Oil - for deep frying

Method
1.Cut the cauliflower into medium sized florets.
2.Boil the florets in salted water for just couple of minutes. Drain the water completely. This step is important to get rid of worms inside the cauliflower as well as for salt to get into the cauliflower.
3.Mix the flours, salt and the spices in a bowl. Sprinkle this spice powder over the boiled cauliflower florets.
4.The moisture from the cauliflower is sufficient to make the spice mix stick to the florets. If needed, just sprinkle few drops of extra water.
5.Heat the oil for deep frying. Take a spoonful of the cauliflower pakora mix and add it to the hot oil.
6.Fry till golden brown. Drain excess oil in a paper towel and serve hot with some ketchup.
Contributed by Mallika