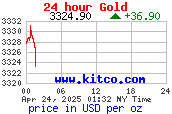 Random Business
Hasi-Majak
A woodman was carrying a sack full of chopped wood on his back. His sack was heavy and filled beyond its limit. The man, bent under his bulky burden, was struggling not to drop any of the wood pieces as he walked. However, the poor man couldn't avoid tripping over a stone on the road and half of his load fell out of their precarious pile. Another man happened to be passing by and saw the mishap. 'If I load those fallen pieces of wood back into your back sack, what would you give me?' he asked. 'Nothing.' said the man carrying the wood. 'That's acceptable.' agreed the other man. He collected all the chopped wood scattered on the road and crammed them back into the sack of the woodman. When done, he asked for his payment. The woodman was baffled. 'I told you, I would give you nothing.' he said. 'Yes. And that's what I want. Nothing.' said the other, 'Give me my nothing!' After some quarrel, the two men decided to let the kadi solve their problem. Nasreddin Hodja was on duty at the time. He listened to both men earnestly. Then he addressed the man who was expecting his payment of nothing. 'My dear fellow, could you please lift the far right corner of that rug on the floor and check what is underneath?' The man did as he was told and looked under the rug. 'What do you see?' asked the Hodja. 'Nothing.' said the man. 'Well, take it and go home.' commanded the Hodja, 'That is your payment!'
Welcome to DesiShades!

DesiShades.com serves the Colorado South Asian Desi Community offering free classifieds, events, news and other useful information.


For Obama and Modi, a friendly stroll but no embrace
WASHINGTON: In a get-to-know-you visit fraught with awkward undertones, US President Obama and Prime Minister Narendra Modi sought to repair a strained relationship between their nations on Tuesday, emerging with expressions of good will but little in the way of concrete deals.

At an Oval Office meeting and during a stroll around the Martin Luther King Jr Memorial, Obama and Modi emphasized what they had in common as democratic leaders who overcame personal obstacles, campaigned as outsiders and embraced technology as a vital tool in politics and governing.

But their talks yielded no resolutions to thorny disputes over taxes, trade and civilian nuclear energy cooperation that have divided the United States and India in recent years. And there was little sign that human rights — a particularly sensitive topic for Modi, who has been accused of being complicit in deadly anti-Muslim riots — was a major item on the agenda.

"Human rights and the importance of inclusive governance were part of the discussions between the president and the prime minister today," Josh Earnest, the White House press secretary told reporters. But a statement issued jointly by the United States and India after the talks made no mention of the issue.

The White House has grappled with the perceptions of a visit meant to spotlight the president's high hopes for working with Prime Minister Modi while not lavishing the full measure of White House pageantry on a leader who until recently was barred from entering the United States because of the allegations of human rights abuses more than a decade ago.

Still, in a striking gesture that Modi later said gave their relationship a "new dimension," the president left the White House on Tuesday to give the prime minister a personal tour of the King Memorial, recalling Obama's own visit in 2010 to the onetime home in Mumbai of Mahatma Gandhi, the Indian champion of democracy and nonviolence who was a model for the American civil rights leader.

Narendra Modi with Barack Obama at the Oval Office at the White House in Washington. (PTI photo)

At a luncheon at the State Department not long after, Modi was effusive in thanking Obama "from the core of my heart" for leading him around the memorial. "He took out a lot of time," Modi said. "We were together yesterday and today for quite some time, and today in fact he took me around, and with such ease and such humility."

Modi had been denied a visa to visit the United States because of accusations that he failed to stop religious violence in Gujarat in 2002, when he was chief minister there, which took the lives of more than 1,000 people, most of them Muslims. On Thursday, while Modi was in New York for the United Nations General Assembly, the human rights group American Justice Center filed a lawsuit in federal court in Manhattan against him on behalf of two survivors of the rioting, seeking a judgment that his conduct was tantamount to genocide.

Modi, Obama bond over political banter, issue expansive vision statement

American officials have declined to comment on the case, except to say that sitting heads of government enjoy immunity from lawsuits in American courts. But human rights activists had pressed the Obama administration to get the president to raise the issue with Modi while he was in Washington.

If he did, it was in private.

Narendra Modi and Barack Obama at the National Martin Luther King Memorial on the National Mall in Washington. (Reuters photo)

"The purpose of these meetings was to improve US-India relations, so we weren't expecting Obama to give him the cold shoulder, but we were hoping there would be a little bit of measure in the red-carpet treatment, so we were surprised by the Martin Luther King side visit," said John Sifton, the Asia advocacy director for Human Rights Watch. "Delivering a message about human rights is always awkward."

It was hardly the only tricky element of Modi's visit. Their get-together began on Monday night with a small dinner in the White House Blue Room that was a protocol nightmare: Modi was in the middle of a nine-day fast to observe the festival of Navratri, but insisted his hosts go ahead and eat. Modi sat in front of an empty plate and had warm water for dinner while Obama and the two leaders' entourages ate avocados and goat cheese, crisped halibut and basmati rice, a pumpkin creme brulee and a California chardonnay.

The 20-person dinner was a stark contrast to the lavish affair Obama threw for Modi's predecessor, Manmohan Singh, in November 2009, when more than 300 guests dined on arugula salad, curried prawns and pumpkin pie tart at an event whose bill came to more than $570,000.

This two-day meeting did produce some agreements, including the renewal of a 10-year defense cooperation framework, a pact to cooperate on maritime security and several clean-energy initiatives. And as Mr. Obama intensifies the American campaign against the Sunni militant group known as the Islamic State, the two agreed to improve their counterterrorism cooperation and intelligence sharing.

"We discussed the issues of trade, issues of making sure that maritime rules are observed, and we discussed how we can continue to work together on a whole host of issues from space exploration, scientific endeavor, to dealing with humanitarian crises like Ebola in West Africa," Obama said after a two-hour meeting with Modi in the Oval Office.

Modi, for his part, said he wanted to resolve disputes that had stalled the implementation of the American-India civilian nuclear agreement and stymied progress on trade. He said the two leaders had a "candid discussion" on trade.

"We already have the foundation of a strong partnership," Modi said. "We now have to revive the momentum and ensure that we get the best out of it for our people and for the world."



Modi-Obama meet: US to help India develop three smart cities



WASHINGTON: In a boost to India's 100 smart city programme, the US will help India in developing three such cities apart from joining hands with civil society and authorities to provide clean water and sewage facilities in 500 cities in the country.

The three cities are Allahabad, Ajmer and Visakhapatnam.

This announcement was made after the talks between Prime Minister Narendra Modi and US President Barack Obama here on Wednesday.

The Indian government plans to develop 100 smart cities and in this regard an allocation of Rs 7,060 crore was proposed in the Union Budget.

While presenting the Budget for 2014-15, finance minister Arun Jaitley had said the Prime Minister has a vision of developing 100 smart cities as satellite towns of larger cities and by modernizing the existing mid-sized cities.

"With development reaching an increasingly large number of people, the pace of migration from the rural areas to the cities is increasing," Jaitley had said.

Winding up his whirlwind five-day US visit on Tuesday, Prime Minister Narendra Modi "thanked" America and called his trip a highly "successful and satisfactory".



India's maiden Mars mission successful, Mangalyaan enters red planet's orbit

CHENNAI/BANGALORE: India created history on Wednesday, becoming the first country to successfully get a spacecraft into the Martian orbit on its maiden attempt.

Indian Space Research Organisation's Mars Orbiter Mission (MOM) spacecraft started orbiting the red planet at 7.47am, but it was only 12 minutes later —because of a time delay in radio signals travelling the 680 million km -- that scientists at Isro Telemetry, Tracking and Command Network in Bangalore, could erupt in joy as Prime Minister Narendra Modi stood a happy witness. "Aaj MOM ka Mangal se milan ho gaya, aur Mangal ko MOM mil gayi," Prime Minister Narendra Modi said congratulating scientists from the Indian Space Research Organisation (Isro) for putting India on the world map of space exploration and becoming the first to have a successful mars mission on debut.

Stating that he had complete confidence that "MOM would never disappoint," he said he knew it as soon as the short name for the Mars Orbiter Mission became 'MOM'.

In a speech riddled with metaphors, Modi urged Indians to take pride in Isro's achievement.

"...When our cricket team wins a tournament and returns, the entire country rejoices, this is an achievement greater by a 1,000 times," he said, and added that every school and college must dedicate 5 minutes celebrating this.

"History has been created! We've dared to reach out into the unknown and achieved the near impossible," he said in English soon after.

Alternating between Hindi and English, his efforts were deliberate and struck an immediate chord with the scientists, many of who interrupted his speech with applauses.

The sheer distance covered, the effort to communicate with the spacecraft and the "agony-stricken wait," Modi said, deserved recognition.

"Sometimes we flip when we order a parata and get a roti on our plate. Imagine the wait, without knowing how the spacecraft has received it and how it's going to react," he asked.

That India might be the first nation to tell the world about the presence of methane on mars despite all odds having been against us, he said is proof that our scientists can challenge anybody in the world.

"And this, we must remember has come from our ancestors who'd given the world Zero, predicted eclipses accurately, discover planetary positions. Today we've honoured our ancestors and inspired our next generation," he said.

Complementing Isro for cultivating a culture of progressively nurturing young talent in line with our ancient "guru- shishya parampara," he said we must push our boundaries further.

"We must use our science to better governance, achieve economic growth and deliver the fruits of our development to people it's never reached in the past."
Latest Events
09/12-10/02 : FINDING FANNY - Hindi Movie *ing Naseeruddin Shah, Deepika
09/19-10/02 : DAWAT-E-ISHQ - Hindi Movie *ing Aditya Roy Kapur, Parineeti Chopra
09/24-10/03 : Dusserah Festival Celebrations at Shirdi Saibaba Temple
09/25-10/03 : Navaratri Celebrations at Sri Venkateswara Temple of Colorado
09/26-10/09 : KHOOBSURAT - Hindi Movie *ing Sonam Kapoor, FAwad Afzal Khan
09/30-10/08 : GOVINDUDU ANDARIVADELE - Telugu Movie *Ram Charan, Kajal, Srikanth, Kamalini
10/02-10/09 : BANG BANG - Hindi Movie *Hritik Roshan, Katrina Kaif
10/02 : BANG BANG - Hindi Movie *Hritik Roshan, Katrina
10/02-10/09 : BANG BANG - Hindi Movie *Hritik Roshan, Katrina Kaif
10/03-10/09 : LOUKYAM - Telugu Movie *Gopichand, Rakul Preet Singh, Brahmanandam
DesiShades on Android
Scan with your Android QR code reader, download and install the DesiShades app.
Rasoi
Rogan Josh
Ingredients:
1 kg meat
1 cup mustard/refined oil
3 tsp red chili powder
3 tsp fennel powder
2 tsp ginger powder
2 tsp cumin powder
3 tsp brown cardamom powder
1 tsp asafoetida
4 pieces of green cardamom
2 cinnamon sticks
2 bay leaves
2 cloves
1/3 tsp saffron - optional 1 cup curd salt to taste
Method
Wash the meat properly. Heat oil in a pressure cooker.
Put cinnamon, bay leaves, green cardamom, cloves, 1 tsp salt, asafoetida, and meat together.
Fry meat till it turns brown. Once browned, pour a cup of water.
Add the red chili powder and saffron into the meat. Keep stirring for about a minute.
Mix the curd nicely in the mixer and pour it into the pressure cooker.
Keep on stirring till you get a reddish tinge.
Add 2 cups of water, fennel powder, ginger powder, and pressure cook for 2 minutes.
Check if the meat is tender. Peel and grind green and brown cardamom and add to the meat dish.
Finally sprinkle cumin powder and simmer for a minute and serve.
Contributed by Rinki