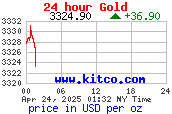 Random Business
Hasi-Majak
One day a horse trader, a foreigner, came to the court of Krishnadeva Raya and told him he had some fine horses for sale. The emperor offered to buy them. The man took an advance of 5000 gold coins and promising to return with the horses in two days, went away. That evening Krishnadeva Raya saw Raman writing on a sheet of paper. "What are you writing?" he asked. "I'm making a list of the greatest fools in the empire," said Raman. The emperor was astonished to see his own name on the top of the list. "What is the meaning of this?" he demanded. "You think I am a fool!" "Any man who would give 5000 gold coins to a stranger and expect him to return, is a fool!" replied Raman. "Oh, so that's what is troubling you," said the emperor. "You think the man won't return. What if he does?" "In that case," said Raman with a twinkle in his eye, "I'll scratch out your name and put his there."
Welcome to DesiShades!

DesiShades.com serves the Colorado South Asian Desi Community offering free classifieds, events, news and other useful information.

5 Indian-Americans Kids to Present at White House Science Fair

Washington: Several Indian-Americans are among over 100 students from across the country who are to showcase their inventions and innovative science projects at the fifth White House Science Fair to be hosted by President Barack Obama Monday. Celebrating their extraordinary science, technology, engineering, and math achievements, this year's exhibits, all built, made and designed by the kids, range from patented inventions to award-winning rockets and robots. Here are the inventions, discoveries, and science projects of five Indian-American students as outlined by the White House:

Trisha Prabhu, 14 Naperville, Ill.:
Trisha learned about research showing that the human brain's decision-making region is not fully developed until age 25 and got inspired to help teens rethink how they treat others. She developed a computer program called Rethink that alerts users when an outgoing message contains language that is potentially abusive and hurtful. Preliminary analysis showed that adolescents who use the Rethink system are 93 percent less likely to send abusive messages than those who are not warned about the consequences of their actions prior to sending a message. Trisha earned a spot in the 2014 Google Science Fair to showcase her innovative project.

Sahil Doshi, 14, Pittsburgh, Pa.
Inspired by the global energy crisis and the lack of electricity around the world, Pittsburgh ninth-grader Sahil Doshi designed an innovative carbon dioxide-powered battery called PolluCell. Comprised of multiple electrochemical cells wired in parallel circuits, PolluCell harnesses the power of carbon dioxide and waste materials to generate electricity, reducing the environmental effects of pollution. The battery earned him $25,000 and the title of America's Top Young Scientist at the 2014 Discovery Education 3M Young Scientist Challenge.

Nikhil Behari, 14, Sewickley, Pa
After hearing about major data breaches at retail chains, Nikhil Behari got inspired to create a security system that is easy to use, versatile and effective in protecting online data. Nikhil wondered if the manner in which people type could be used as a means of secondary authentication for safer passwords. He connected sensors to a microprocessor he had programmed to detect keystroke pressure, and used a separate program to measure action and pause time as users type. By analyzing data from these devices, Nikhil discovered that keystroke-based authentication is a potentially powerful technique for distinguishing and authenticating individuals. Nikhil won a second place award in Technology at the 2014 Broadcom MASTERS national finals.

Ruchi Pandya, 18, San Jose, Calif.
Combining nanotechnology, biology and electrochemistry, Ruchi Pandya's research requires small biological samples - only a single drop of blood - to test for specific cardiac biomarkers. She developed a one-square centimeter carbon nanofiber electrode-based biosensor that has the potential to improve cardiac health diagnostics for patients around the world. Ruchi takes her passion for STEM education beyond the lab by mentoring 9th and 10th grade students on research and engineering as a teaching assistant for her school's STEM-research class. She has competed at the California State Science Fair every year, and has won 18 category and special awards for scientific research. After graduation, Ruchi intends to major in materials science and engineering, and hopes to pursue a career as a technology entrepreneur.

Anvita Gupta, 17, Scottsdale, Ariz.
Anvita Gupta used machine learning to "teach" a computer to identify potential new drugs for cancer, tuberculosis, and Ebola. She combined artificial intelligence techniques, 3D visualization and biomimicry to systematically discover which drugs might inhibit the interactions of intrinsically disordered proteins with other proteins. These proteins make up 70 percent of all cancer proteins and are mutated in tuberculosis and Ebola. She's also an advocate for getting more girls in science fields - starting an after-school computer science group to teach middle school girls programming and app development. Forty girls enrolled the first year. Anvita's research earned her third place Medal of Distinction for Global Good at the 2015 Intel Science Talent Search.



DHS Extends Eligibility for Employment Authorization to Certain H-4 Dependent Spouses of H-1B Nonimmigrants Seeking Employment-Based Lawful Permanent Residence

WASHINGTON - U.S. Citizenship and Immigration Services (USCIS) Director León Rodríguez announced today that, effective May 26, 2015, the Department of Homeland Security (DHS) is extending eligibility for employment authorization to certain H-4 dependent spouses of H-1B nonimmigrants who are seeking employment-based lawful permanent resident (LPR) status. DHS amended the regulations to allow these H-4 dependent spouses to accept employment in the United States.

Finalizing the H-4 employment eligibility was an important element of the immigration executive actions President Obama announced in November 2014. Extending eligibility for employment authorization to certain H-4 dependent spouses of H-1B nonimmigrants is one of several initiatives underway to modernize, improve and clarify visa programs to grow the U.S. economy and create jobs.

"Allowing the spouses of these visa holders to legally work in the United States makes perfect sense," Rodríguez said. "It helps U.S. businesses keep their highly skilled workers by increasing the chances these workers will choose to stay in this country during the transition from temporary workers to permanent residents. It also provides more economic stability and better quality of life for the affected families."

Eligible individuals include certain H-4 dependent spouses of H-1B nonimmigrants who: * Are the principal beneficiaries of an approved Form I-140, Immigrant Petition for Alien Worker; or * Have been granted H-1B status under sections 106(a) and (b) of the American Competitiveness in the Twenty-first Century Act of 2000 as amended by the 21st Century Department of Justice Appropriations Authorization Act. The Act permits H-1B nonimmigrants seeking lawful permanent residence to work and remain in the United States beyond the six-year limit on their H-1B status.

DHS expects this change will reduce the economic burdens and personal stresses H-1B nonimmigrants and their families may experience during the transition from nonimmigrant to lawful permanent resident status, and facilitate their integration into American society. As such, the change should reduce certain disincentives that currently lead H-1B nonimmigrants to abandon efforts to remain in the United States while seeking lawful permanent residence, which will minimize disruptions to U.S. businesses employing them. The change should also support the U.S. economy because the contributions H-1B nonimmigrants make to entrepreneurship and science help promote economic growth and job creation. The rule also will bring U.S. immigration policies more in line with those laws of other countries that compete to attract similar highly skilled workers.

Under the rule, eligible H-4 dependent spouses must file Form I-765, Application for Employment Authorization, with supporting evidence and the required $380 fee in order to obtain employment authorization and receive a Form I-766, Employment Authorization Document (EAD). USCIS will begin accepting applications on May 26, 2015. Once USCIS approves the Form I-765 and the H-4 dependent spouse receives an EAD, he or she may begin working in the United States.

USCIS estimates the number of individuals eligible to apply for employment authorization under this rule could be as high as 179,600 in the first year and 55,000 annually in subsequent years. USCIS reminds those potentially eligible that this rule is not considered effective until May 26, 2015. Individuals should not submit an application to USCIS before the effective date, and should avoid anyone who offers to assist in submitting an application to USCIS before the effective date.

For more information on USCIS and its programs or about this rule and filing procedures, please visit uscis.gov or follow us on Facebook (/uscis), Twitter (@uscis), YouTube (/uscis) and the USCIS blog The Beacon.
DesiShades on Android
Scan with your Android QR code reader, download and install the DesiShades app.
Rasoi
Tawa Pulav
Ingredients:
Boiled rice 3 cups
Tomatoes finely chopped3-4 medium
Oil 2 tablespoons
Cumin seeds 1/2 teaspoon
Onion finely chopped1 medium
Ginger paste 1/2 teaspoon
Garlic paste 1/2 teaspoon
Green peas boiled and mashed1/2 cup
Carrot boiled and diced1 medium
Pav bhaji masala 2 teaspoons
Red chilli paste 1 tablespoon
Salt to taste
Green capsicum finely chopped1 medium
Fresh coriander leaves chopped2 tablespoons
Lemon juice 2 tablespoons

Method
1. Heat oil in a pan. Add cumin seeds and sauté till well browned. Add the onion and sauté till lightly browned. Add ginger paste, garlic paste and tomatoes and sauté till tomatoes become soft.
2. Add green peas, carrot, pav bhaji masala, red chilli paste and a little water. Mix and cook for two to three minutes.
3. Add the rice and mix. Add salt, green capsicum, coriander leaves and lemon juice and mix well.
4. Cook on high heat for a couple of minutes. Serve hot.
Contributed by Sujay