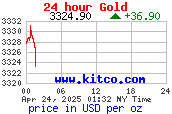 Random Business
Hasi-Majak
Krishna Raya was very fond of collecting rare objects. One day, a courtier had an idea. He asked painter to colour a peacock red. The painter did his job so well and the peacock really looked naturally red. The courtier took the peacock to the king's chamber and after presenting it to him, said: "Sir, This is the rarest red peacock available only in the dense forest. I have spent a large amount on it, so that you can add this rare bird in your precious collection." The king was surprised on seeing the peacock and observed the peacock. He was confused. But the peacock looked naturally red so the king said "Yes, It is the rarest peacock. I am glad to have." The king gave 1000 gold coins for red peacock. Tenaliram was present there when that peacock was presented to the king. While the king was talking to the courtier he smelled a faint smell of paint. Tenali left the court and asked his servant to find the good painters of the town. Tenaliram asked him to paint five peacocks with red paint. Next day, Tenalirama took the painter and five peacocks with him to the court. Tenalirama said, " Sir, Yesterday you received one red peacock today I have five more peacocks. And while you gave twenty five thousand gold coins for one I 'm ready to sell five for only 1000 gold coins." The king again found them naturally red. And the king gave an order to Tenalirama "You can take 1000 gold coins from the royal treasury" On hearing this Tenali said "Sir you should give award to this painter as he painted the peacock so beautifully as to make them look naturally red" King asked "Are they not naturally red?" "No you smell them closely and you would get the faint smell of the pain" said the Tenalirama The kind did so and awarded the painter handsomely. But that courtier was punished.
Welcome to DesiShades!

DesiShades.com serves the Colorado South Asian Desi Community offering free classifieds, events, news and other useful information.

H-4 Spouses Can Finally Work Toward "Financial Independence"

Immigrant rights organizations declared a "Financial Independence Day" on May 26, the first day certain H-4 visa holders would finally be able to apply for work authorization.

The new program will initially affect approximately 179,000 people, largely highly-skilled Indian American and South Asian American spouses of H-1B temporary workers and more than 55,000 people in subsequent years. H-4 workers are currently ineligible for work authorization, despite skill levels often as high as their spouses. Approximately 80 percent of H-4 visa holders are from South Asian countries, according to statistics from the Department of Homeland Security.

Various reports predict that allowing certain H-4 visa holders to work could add an estimated $62 billion to the U.S. economy over the next two decades.

Indian American immigrant rights organizations have lobbied for several years to attain employment authorization for H-4 immigrants, who were formerly forbidden from working. More than 1.2 million H-4 visas have been granted over the past decade, but Sharon Rummery, public affairs officer for U.S. Citizenship and Immigration Services, told India-West that DHS does not maintain statistics on the current number of H-4 visa holders in the U.S.

Organizations are now lobbying to extend eligibility to a larger pool of H-4 visa holders, including H-4 spouses who are victims of domestic violence.

At a May 26 press conference organized by South Asian Americans Leading Together, immigration attorney Kalpana Peddibhotla, who is based in Newark, Calif., explained that work authorization for H-4 visa holders would be limited to the spouses of H-1B visa holders who are on track to gain permanent work authorization – green card – status.

A bulletin issued by USCIS clarifies H-4 eligibility: "Those eligible include H-4 dependent spouses of principal H-1B nonimmigrants who are the principal beneficiaries of an approved Form I-140, Immigrant Petition for Alien Worker; or have been granted H-1B status in the U.S. under the American Competitiveness in the Twenty-first Century Act of 2000."

"AC21 permits H-1B workers seeking employment-based lawful permanent residence to work and remain in the United States beyond the six-year limit," noted the USCIS bulletin.

"The purpose behind the new rule is to attract and retain global talent," said Peddibhotla. She predicted that the new initiative would encourage entrepreneurship as women returning to the workforce after a long absence would inevitably endeavor to create a small business of their own, employing American workers.

Applicants are allowed to travel, but Peddibhotla said she has advised her clients not to travel during the process in order to avoid potential delays on the case in the event that new information is required while the person is traveling.

At the SAALT press briefing, Meghna Damani, a former H-4 visa holder, said the ineligibility to work makes women entirely dependent on their husband, which leads to economic power dynamics and a greater potential for domestic violence.

Damani, a journalist, has made the film "Hearts Suspended," to chronicle her H-4 immigration struggle over five years. She is now working on a Web series which chronicles the lives of other H-4 women struggling to remain relevant while unemployed for a long period of time.

Nusrat Ameen, director of Housing and Case Management for Daya, a Houston, Texas-based non-profit organization that works with survivors of domestic violence, predicted that H-4 women preparing to enter the U.S. workforce would encounter many obstacles on their path to finding meaningful work, including the long period of unemployment, and outdated skill sets. She noted, however, that many women have used the time to engage in volunteer work and further their education, so that when they return to the work force, they have employable skills and references.



Bobby Jindal heading to Presidential race?

WASHINGTON: Indian-American Bobby Jindal has taken a major step towards running for the White House in a decade of political highs for the community in the United States. The 43-year Louisiana governor, whose parents emigrated from the Punjab to America, launched a presidential exploratory committee on Monday, typically the first step towards such a run.

Over the next few weeks, Jindal will explore the possibility of credibly joining an already crowded Republican field of some half dozen aspirants. He is expected to make a final decision after his state's legislative session ends in mid-June.

"For some time now, my wife Supriya and I have been thinking and praying about whether to run for the Presidency of our great nation,'' Jindal said in a statement."If I run, my candidacy will be based on the idea that the American people are ready to try a dramatically different direction. Not a course correction, but a dramatically different path.''

If he does join the race, Jindal will be the first person of Indian origin to formally run for President at a time the political star of the community is on the rise. Indian-Americans are also poised to have the first Senator from the community next year when Democrat Kamala Harris is a hot favorite to win the seat vacated by Barbara Boxer. Harris' mother, Dr Shyamala Gopalan, was south Indian and her father, Prof Donald Harris, a Jamaican.

To run for the White House, Jindal will first have to win the Republican nomination in a field that is already packed with aspirants who have already declared their candidature. Among them are Senators Ted Cruz (Texas), Rand Paul (Kentucky) and Marco Rubio (Florida), former Governor Mike Huckabee of Arkansas, and for HP CEO Carly Fiorina. Four other Republican governors have also formed exploratory committees or similar groundwork to assess their chances - Jeb Bush (Florida), Chris Christie (New Jersey) John Kasich (Ohio), and Scott Walker (Wisconsin).

To get anywhere near the Republican nomination, Jindal not only needs to raise a phenomenal amount of money, but also modulate his ideological extremism that has alienated more centrist Republicans. He has already lost the support of much of the Indian-American community by dissing their hyphenated nomenclature after thriving on their support for much of his political career leading to his winning a seat in Congress and later the governorship of Louisiana.

"My parents came to this country over 40 years ago with nothing but the belief that America is the land of freedom and opportunity. They were right,'' he said on his Exploratory Committee website while seeking contributions."We must fight to make sure the next generation is not the first generation to inherit fewer opportunities than their parents. Will you join me?''

There are not many takers and few give Jindal any chance. He is widely reported to have alienated even his deeply conservative constituency in Louisiana, where Barack Obama, who lost the state by 17 points during his re-election, now has higher ratings than Jindal. His stint as the governor of one of America's poorest state has been pronounced a disaster and pundits are essentially saying he is ready to ditch the state.

"If you think Bobby Jindal has a chance in hell of becoming president, send a reporter down to spend a few days in Louisiana, seeing what condition he's leaving his state in,'' Rod Dreher, a columnist for the American Conservative wrote recently.

As for Indian-Americans, many of them proudly hyphenated, there is broad distaste for his disowning of his heritage and his ideological extremism.
Latest Events
05/08-06/04 : PIKU - Hindi Movie *Amitabh Bachan, Deepika Padukone, Irrfan Khan
05/22-06/04 : TANU WEDS MANU RETURNS - Hindi Movie *ing Kangna Raunat, Madhavan
05/22-06/04 : TANU WEDS MANU RETURNS - Hindi Movie in Westminster *ing Kangna Raunat, Madhavan
05/28-05/31 : ART OF LIVING COURSE (YOGA/MEDITATION)
05/29-06/04 : PANDAGA CHESKO - Telugu Movie *ing Ram, Rakul Preet Sigh, Sonal
05/29-06/04 : MASSS - Tamil Movie *ing Surya, Nayantara, Partiban
05/29-06/04 : DIL DHADKANE DO - Hindi Movie *ing Anil Kapoor, Shefali Shah, Priyanka Chopra
05/29-05/31 : RAKSHASUDU - Telugu movie *ing Surya, Nayantara
05/30-06/07 : Annual Dwarakamai Palkhi Utsav at Shirdi Sai Temple
05/31 : Enjoy a Free Day at Denver Museum of Nature & Science
DesiShades on Android
Scan with your Android QR code reader, download and install the DesiShades app.
Rasoi
Bharli Vangi
Ingredients:
250 gm of eggplant (about 8-10) , washed and topped and slit at right angles.
4 cloves of garlic
2 chopped onions
2 inch piece of ginger
4 sprigs of coriander
4 tbsp of roasted peanuts
2 tbsp of roasted sesame seeds
1 tbsp shredded coconut
1 tsp of mustard seeds
1 tsp turmeric
1 tsp red chilli powder
Salt to taste
1 tsp goda masala
2 tsp coriander powder
2 tsp tamarind paste
2 tsp jaggery
5 tbsp oil
1 cup water

Method
Mix the roasted groundnuts, roasted sesame and desiccated/ shredded coconut and grind to a powder in a mixer.
Also grind the onions, garlic, and ginger to a paste.
Transfer the powder and paste to a bowl and add turmeric, red chilli, salt and goda masala.
Mix well.
Stuff the eggplants with the mixture.
Heat the oil in a pan and add the mustard seeds.
Once the seeds begin to crackle add the stuffed eggplants one by one in a single layer.
Transfer the remaining stuffing mixture to the pan.
Add water and cook for 7-8 minutes.
Check the eggplants for doneness and stir.
Add the tamarind paste and jaggery and mix well.
Simmer for 5 minutes and stir.
Serve hot garnished with coriander with bhakri (sorghum/ragi bread) or chapati or steamed rice.
Contributed by Jamna