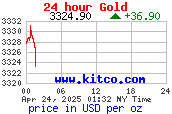 Random Business
Hasi-Majak
A woodman was carrying a sack full of chopped wood on his back. His sack was heavy and filled beyond its limit. The man, bent under his bulky burden, was struggling not to drop any of the wood pieces as he walked. However, the poor man couldn't avoid tripping over a stone on the road and half of his load fell out of their precarious pile. Another man happened to be passing by and saw the mishap. 'If I load those fallen pieces of wood back into your back sack, what would you give me?' he asked. 'Nothing.' said the man carrying the wood. 'That's acceptable.' agreed the other man. He collected all the chopped wood scattered on the road and crammed them back into the sack of the woodman. When done, he asked for his payment. The woodman was baffled. 'I told you, I would give you nothing.' he said. 'Yes. And that's what I want. Nothing.' said the other, 'Give me my nothing!' After some quarrel, the two men decided to let the kadi solve their problem. Nasreddin Hodja was on duty at the time. He listened to both men earnestly. Then he addressed the man who was expecting his payment of nothing. 'My dear fellow, could you please lift the far right corner of that rug on the floor and check what is underneath?' The man did as he was told and looked under the rug. 'What do you see?' asked the Hodja. 'Nothing.' said the man. 'Well, take it and go home.' commanded the Hodja, 'That is your payment!'
Welcome to DesiShades!

DesiShades.com serves the Colorado South Asian Desi Community offering free classifieds, events, news and other useful information.


India-Russia ink new nuclear-deal; Moscow most important defence partner, says Modi
Unitedly opposing economic sanctions that do not have the UNSC's approval, India and Russia on Thursday sought to strengthen their "special strategic partnership" by announcing a clutch of agreements in energy and defence, including Moscow's help in building at least 12 nuclear reactors and a plan to manufacture advanced Russian military helicopters and spare parts in India. Unveiling a "Druzhba-Dosti" vision statement for the next decade after a four-hour long meeting with Russian President Vladimir Putin, Prime Minister Narendra Modi pitched for "at least 10 more (nuclear) reactors" with the highest standards of safety. "It will also include manufacture of equipment and components in India. This also supports our Make in India policy," he said. A strategic vision document on nuclear power signed on Thursday said both sides would strive to complete the construction and commissioning of "not less than 12 units" in the next two decades, in accordance with the 2008 agreement. Towards this objective, the Indian side agreed to expeditiously identify a second site, in addition to Kudankulam, for the construction of the Russian-designed nuclear power units in India. "We have just signed a document of great significance - the strategic vision for strengthening Indian-Russian cooperation in the peaceful use of nuclear power. It contains plans to build over 20 nuclear power units in India, as well as cooperation in building Russia-designed nuclear power stations in third countries, in the joint extraction of natural uranium, production of nuclear fuel and waste elimination. This will lay the foundation for our long-term mutually beneficial cooperation in the nuclear sector," said Putin.

Stressing that Russia would remain India's most important defence partner "even if India's options have increased", Modi said, "We discussed how to align our defence relations to India's own priorities, including Make in India... Russia has offered to fully manufacture in India one of its most advanced helicopters. It includes the possibility of exports from India. It can be used for both military and civilian use. We will follow up on this quickly." He also proposed that Russia should locate in India manufacturing facilities for spares and components for its defence equipment. "He responded very positively to my request," said Modi. "During our meeting, we paid special attention to trade and economic issues. By the end of 2013, our trade turnover reached $10 billion, but we believe - and it is obvious - that this is absolutely insufficient. We had a detailed discussion on the practical measures required to diversify our mutual trade and further enhance investment; we agreed to stimulate companies in both countries to activate joint work and to speed up the transition to the use of national currencies in mutual settlements," said Putin. He said they have also agreed to be "more active" in supporting joint high-tech industrial and research projects. "We will assist in creating an Indian mobile operator. We are interested in the Indian initiative to build a Delhi-Mumbai industrial corridor... A bulldozer equipment assembly line will soon reach design capacity. In 2016, with the assistance of Russian company Sibur Holding, we will complete the construction of one of the world's largest butyl rubber producing plants in Mr Modi's home state of Gujarat," said Putin.

In their joint statement, the leaders agreed to step up efforts to enhance bilateral trade, setting a turnover target of US$ 30 billion by 2025. It is expected that mutual investments by then will be over US$15 billion. In this context, the two sides decided to work towards enhanced cooperation in "oil and gas sphere", and said they would study the possibilities of building a hydrocarbon pipeline system connecting Russia with India. "It is expected that Indian companies will strongly participate in projects related to new oil and gas fields in the territory of the Russian federation," said the vision statement. Stressing that Russia is the world's top source for hydrocarbon resources and India one of the world's largest importers, Modi said, "Yet, despite our close friendship, our collaboration in this sector has been disappointing. Today, we have made a new start with a few important agreements. But, we will set an ambitious agenda for partnership in oil and natural gas." They also agreed to examine avenues for participation in petrochemical projects - in India, Russia as well as in "third countries". Putin said new prospects would open up for Russian-Indian cooperation with the launch of the Eurasian Economic Union (EEU) on January 1 next year. "Mr Prime Minister has just mentioned the possibility of establishing special relations between India and the EEU. We agreed to continue consultations on a free trade zone agreement," he said. On terrorism, the leaders condoled the loss of lives and agreed to work together for the adoption of the Comprehensive Convention on International Terrorism by the 70th anniversary summit of the UN. "The leaders expressed hope that all safe havens and sanctuaries for terrorists will be wiped out without delay and terrorism will be completely eradicated from the common region within a decade," the vision statement said. "India and Russia oppose economic sanctions that do not have the approval of the United Nations Security Council," it said. Pushing for the UN's central role in international relations, they said they would work together to promote a "polycentric" and "democratic" world order based on shared interests of all countries. The two countries signed 20 agreements - eight between government entities and 12 between private enterprises - in the fields of nuclear energy, oil and gas, health, investment, mining, media and wind power. Putin also met President Pranab Mukherjee, Congress president Sonia Gandhi and her son Rahul, and attended a conference on rough diamonds in Delhi.



Narendra Modi's diplomatic coup: Barack Obama to be Republic Day parade chief guest
NEW DELHI/WASHINGTON: PM Narendra Modi pulled off yet another diplomatic coup on Friday - perhaps his biggest one - when President Barack Obama accepted his invite to visit India as chief guest of the Republic Day parade next year.

Modi broke the news himself when he tweeted on Friday evening that he had invited Obama to visit India in January.

"This Republic Day, we hope to have a friend over... invited President Obama to be the 1st US President to grace the occasion as Chief Guest," Modi tweeted in a sudden development.

Within minutes, the White House confirmed the visit in a return tweet. "At the invitation of Prime Minister Modi, the President would travel to India in January 2015 to participate in the Indian Republic Day celebration in New Delhi as the Chief Guest. This visit will mark the first time a US President will have the honour of attending Republic Day, which commemorates the adoption of India's Constitution. The President will meet with the Prime Minister and Indian officials to strengthen and expand the US-India strategic partnership," the White House press secretary said.

Sources said Obama's visit would require him to recalibrate the date for his State of the Union address, one of the most crucial dates on the American president's calendar. The address is typically delivered in the last week of January or the first week of February.

The big development stands out considering that the US, for a decade, publicly proclaimed that it would not give a visa to Modi. The stand was changed just before the Lok Sabha elections when Modi's success had seemed obvious.

Sources said the decision to invite Obama was taken by Modi himself who decided to go beyond the MEA's list of potential invitees to seek to scale up the Republic Day celebrations by turning the event into a major diplomatic outreach. Top government officials confirmed that the invite to the US president was the idea of the PM, who felt that the presence of the leader of the oldest democracy on the day to commemorate the foundation of the largest democracy would mark a celebration of the spirit of democracy besides giving a fillip to his effort to restore the warmth in bilateral ties.

Sources said Modi was not deterred by the perception of Obama having been turned a lame duck after the debacle of his Democratic party in the recent mid-term polls to the US Congress, as he felt that Obama's visit, his second after 2010, will deepen the long-term engagement between two democracies - a larger goal which he thinks should not be deterred by the tenure of the incumbent and their political circumstances.

They also said Modi took the initiative during his recent meetings with the US president in Myanmar and Australia.

Obama's response was described by a senior government functionary as a breakthrough which comes close on the heels of Modi's success in getting the US to relent on its insistence that India cap its food subsidy.

"Following that diplomatic conversation that PM had with President Obama, a letter was sent in writing formalizing that invitation. We have now received confirmation through diplomatic channels of President Obama agreeing to come to India as the first US president for the Republic Day parade as chief guest," foreign ministry spokesman Syed Akbaruddin said, adding that Obama will be the first US president to come to India a second time during his term in office.

Modi's bold move is of a piece with the "out of box" approach he has tried in diplomacy - from inviting Saarc leaders for his swearing in to leveraging the growing influence of people of Indian origin for foreign policy goals. In fact, for somebody who describes himself as an outsider, Modi seems to be faring well on the foreign policy front.

By the time Obama touches down in January, Modi would have hosted Russian President Vladimir Putin who is expected to be here in December. Chinese President Xi Jinping and Japanese PM Shinzo Abe have already visited Delhi after NDA took charge in May.

While this will be the first time that a US president, or anyone else from that country, will be chief guest for the Republic Day parade, leaders from other P-5 nations have graced the occasion, including from China in 1958 when Marshal Ye Jianying attended the parade. Even leaders from Pakistan have twice attended the parade as chief guests.

The Twitter diplomacy came on a day the US president was rocked by a furious Republican response to his immigration reform proposals even as he headed out to Las Vegas to explain his actions to the American people.

It has always been on the cards that Obama will visit India for a second time in his second term. Notwithstanding all the caterwauling from the punditocracy that US-India ties are cold/frozen/moribund/doomed etc under Obama's watch, relations have been on a continued upswing (with the occasional wrinkle), not so much because of individuals, but because the two countries have many common ideals and goals, and the people-to-people links are strong.

There are more high-net worth and academically and scholastically accomplished Indians in the US than in any other country in the world, and by some accounts, more people of Indian-origin in the US than in any other country. All this was very much in evidence during the immigration wrangle on Thursday when Obama repeatedly invoked the contribution of high-skilled immigrants, including Indian-American scholars and entrepreneurs.

Aside from the economic and commercial linkages premised on India being a large market for US goods, there is the small matter of Washington's "Asia Pivot", rebalancing, and China's growing assertiveness.

While India's foreign policy under Modi has been acknowledged even by Modi's critics as a high point of the new NDA government, Obama's acceptance is nothing short of crowning glory for Modi. The PM was clearly undeterred by the noises made recently about Republic Day parade having outlived its utility.
Latest Events
12/12-12/24 : LINGAA - Tamil Movie *Rajni Kanth, Sonakshi Sinha, Anushka Shetty
12/12-12/25 : PK - Hindi Movie *ing Aamir Khan, Anuhka Sharma, Sushant Singh, Boman Irani
12/18-12/25 : PK - Hindi Movie in Ft.Collins *ing Aamir Khan, Anuhka Sharma, Sushant Singh, Boman I
12/18-12/25 : PK - Hindi Movie in Colorado Springs *ing Aamir Khan, Anuhka Sharma, Sushant Singh, B
12/21-01/20 : QA Online Training and Placement Assistance in Bala Cynwyd
12/21-01/20 : Dot Net Online Training and Placement Assistance in Bedford
12/22-01/21 : QA Testing Training and Placement Assistance in Indiana
12/23-01/22 : QTP Online Training and Job Assistance in Newton
12/27 : Enjoy a FREE DAY at Denver Art Museum
01/05 : Enjoy a Free Day at Denver Museum of Nature & Science
DesiShades on Android
Scan with your Android QR code reader, download and install the DesiShades app.
Rasoi
Rogan Josh
Ingredients:
1 kg meat
1 cup mustard/refined oil
3 tsp red chili powder
3 tsp fennel powder
2 tsp ginger powder
2 tsp cumin powder
3 tsp brown cardamom powder
1 tsp asafoetida
4 pieces of green cardamom
2 cinnamon sticks
2 bay leaves
2 cloves
1/3 tsp saffron - optional 1 cup curd salt to taste
Method
Wash the meat properly. Heat oil in a pressure cooker.
Put cinnamon, bay leaves, green cardamom, cloves, 1 tsp salt, asafoetida, and meat together.
Fry meat till it turns brown. Once browned, pour a cup of water.
Add the red chili powder and saffron into the meat. Keep stirring for about a minute.
Mix the curd nicely in the mixer and pour it into the pressure cooker.
Keep on stirring till you get a reddish tinge.
Add 2 cups of water, fennel powder, ginger powder, and pressure cook for 2 minutes.
Check if the meat is tender. Peel and grind green and brown cardamom and add to the meat dish.
Finally sprinkle cumin powder and simmer for a minute and serve.
Contributed by Rinki