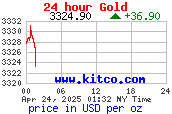 Random Business
Hasi-Majak
There was an old Iranian who was intensely proud of two things - his long, white beard that reached down to his chest, and his ability to sleep the moment his head touched the pillow. One day, his 3-year-old grandson asked him how he arranged his beard when he slept: did it go under the blanket or did it remain above it? The old man had never paid attention to this detail, and he confessed he didn't remember whether his beard remained above or went under the blanket. He promised to find out. It was very cold that night. The old man got into bed and pulled the blanket over himself. Then he suddenly remembered his grandson's question. He became acutely conscious that his beard was under the blanket. He lifted it from under the blanket, and placed it above it. This made him feel that something was not quite right. So he tucked the beard under the blanket again. But he soon felt it would be better if it were out. In and out went the beard; first under the blanket, then above it, then under once again. The old man spent a sleepless night. The next morning the first thing he did was cut his beard to chin level, to the great joy of his daughter who, for several months, had been urging him to do just that.
Welcome to DesiShades!

DesiShades.com serves the Colorado South Asian Desi Community offering free classifieds, events, news and other useful information.


For Modi, address to US Congress is sweet vindication after visa snub

WASHINGTON: ''America is a large, friendly dog in a very small room. Every time it wags its tail, it knocks over a chair,'' the historian Arnold Toynbee once observed. It is a trait particularly evident in the US Congress, where only this week a lawmaker who initiated legislation to allow women to be register for draft in military then turned around and opposed his draft. No surprise then that the same Congress that passed a law (to combat religious persecution) under which Narendra Modi's US visa was revoked is now clamoring to hear him when he visits Washington DC in June for a State visit. Large, friendly...and clumsy, Toynbee might have added.

In fact, US lawmakers and the administration itself may be embarrassed- even without Modi rubbing it in- by the rash of religious intolerance reported across America in recent months, the very infraction it often accuses India of. It isn't just the Arabic-speaking man or the hijab-clad woman who were off-loaded from airplanes; even in pure, white, nativist America, there is an uptick in the kind of religious fundamentalism that India is often harangued for. Several Republican states have passed legislation, euphemistically called ''religious freedom bills,'' that essentially codify discrimination against lesbian, gay, bisexual, and transgender individuals. In fact, the situation is so fraught that some corporations and cities are boycotting states that are enforcing such legislation.

Disney has threatened to boycott Georgia and Paypal has said it will cancel plans to open a facility in North Carolina. MGM Resorts International, Nissan, Toyota, Tyson Foods, AT&T, IBM and Levi Strauss & Co are among companies that have vowed to act against such laws even as liberal cities such as San Francisco and Seattle have vowed to boycott ultra-conservative states that discriminate against people on the basis of religious beliefs and sexual orientation. Clearly, India is not the only country with a liberal v conservative fracas. Amid this battle, the Republican majority US Congress is now rolling out the red carpet for Narendra Modi, who remains the only person whose visa was revoked under the International Religious Freedom Act, aimed at combating religious persecution, including setting up of a standing Commission on International Religious Freedom that has constantly harangued New Delhi for purported religious discrimination. While a few lawmakers went against the tide and supported Modi through his rough days, Congress by and large remained indifferent to him even during his first visit in 2014 when it cited scheduling problems to deny him an address to the joint session.

All that has been sorted out this time as a bipartisan group easily persuaded the Republican leadership to honor Modi, making him the fifth Indian Prime Minister (after Rajiv Gandhi, Narasimha Rao, Vajpayee, and Manmohan Singh) to address a joint session, a privilege given mostly to leaders of friendly democratic countries or iconic figures. Ironically, the man who is regarded as having planted the seeds of democratic rule in India, Jawaharlal Nehru, never got to address the joint session although he spoke separately to both chambers during his 1949 ''Discovery of America'' visit. Not that addressing Congress is an imprimatur of democracy and decency. While Winston Churchill, Benjamin Netanyahu, and Nelson Mandela have addressed a joint session of Congress more than once, the scroll of ''honor'' also includes the likes of Pakistan's war-mongering Army General turned President Ayub Khan, Italy's Silvio ''Bunga Bunga'' Berlusconi, and Israel's Ehud Olmert, subsequently convicted of bribery and corruption. Just a few examples of the large, friendly dog giving everyone a non-discriminatory lick.



India pips China as top FDI destination in 2015: Report

NEW DELHI: India has replaced China as a top destination for foreign direct investment by attracting $63 billion worth FDI projects announced in 2015, says a report.

Also, there was an 8% increase in project numbers to 697, according to fDi Intelligence, a division of The Financial Times.

Major companies such as Foxconn and SunEdison have agreed to invest in projects valued at $5 billion and $4 billion, respectively, in India in 2015, it said.

India replaced China "following a year of high-value project announcements specifically across the coal, oil and natural gas and renewable energy sectors", the report said.

"In 2015, India was for the first time the leading country in the world for FDI, overtaking the US (which had $59.6 billion of greenfield FDI) and China ($56.6 billion)," the report noted.

Of the top 10 destination states for FDI in 2015, India claims five places, with the top place going to Gujarat, which attracted $12.4 billion. Maharashtra has been one of the strongest performers across the years attracting $8.3 billion in 2015. agencies .



UK parliament panel opens inquiry into treatment of Indian students

NDON: A British parliamentary panel has launched a formal inquiry into the treatment of international students, majority of them Indian, who were accused of cheating on English language tests and forced to leave the UK. The House of Commons' home affairs select committee, chaired by Indian-origin Labour MP Keith Vaz, launched the inquiry into the UK home office response to the cheating scandal at a hearing on Tuesday.

"This is a devastating verdict on ministers and officials at the home office. It is clear that there are many innocent people who speak impeccable English who have been denied their right to remain in the UK because of the (over) reaction of the home office," Vaz said. The hearing this week followed a ruling last month by the UK's upper tribunal (immigration and asylum chamber) allowing a test appeal by two of the students accused of cheating in their TOEIC conducted by a subsidiary of US-based ETS.

The cheating scam was uncovered by a "BBC Panorama" investigation in February 2014. It revealed that immigration consultancies and international education agencies were charging fees to help international students with poor English get around English language tests (TOEIC) required for student visas and visa extensions. An ensuing investigation by the home office claimed widespread problems with the test system and the National Union of Students (NUS) believes around 100 educational institutions were subsequently closed. The scandal also prompted hundreds of dawn raids by Border Agency officers and resulted in the deportation of around 48,000 international students, nearly 70 per cent of whom were Indian.



Obama appoints MasterCard CEO Ajay Banga to key administration post

WASHINGTON: President Barack Obama on Thursday appointed Indian American MasterCard CEO Ajay Banga to a key administration post as a member of the Commission on Enhancing National Cybersecurity. Banga is one of the nine members of the Commission on Enhancing National Cybersecurity appointed by Obama, a White House announcement said.

"I have charged the Commission on Enhancing National Cybersecurity with the critically-important task of identifying the steps that our nation must take to ensure our cybersecurity in an increasingly digital world," Obama said. "These dedicated individuals bring a wealth of experience and talent to this important role, and I look forward to receiving the Commission's recommendations," he said. Banga has been president and CEO of MasterCard since 2010. He joined MasterCard in 2009 as President and COO.

Prior to joining MasterCard, he held various senior management roles with Citigroup from 1996 to 2009, most recently serving as CEO of Citigroup Asia Pacific. He was director for Marketing and Business Development at PepsiCo Restaurants International India from 1994 to 1996 and began his career at Nestle India, working in sales and management roles from 1981 to 1994.

Banga has served as a member of the Advisory Committee for Trade Policy and Negotiations since 2015. An alumnus of the Indian Institute of Management, Ahmedabad, he is also a member of the Board of Directors of the Dow Chemical Company, the Board of Governors of the American Red Cross, the Council of Foreign Relations, and serves as Chairman of the Financial Services Roundtable and Co-Chair of the American India Foundation.

Watch a Classic Song




DesiShades on Android
Scan with your Android QR code reader, download and install the DesiShades app.
Rasoi
Mattar Kachori
Ingredients:

Dough
1 cup All Purpose flour (plain flour or maida)
1/4 teaspoon salt
2 tablespoons oil
Approximately 1/2 cup chilled water
Filling
1 cup green peas
1 teaspoon oil
1 tablespoon coriander powder (dhania)
1 teaspoon fennel seed powder (sonf)
1 teaspoon red chili powder
1 teaspoon shredded ginger
1/2 teaspoon mango powder (amchoor)
1/2 teaspoon salt (adjust to your taste)
Oil to deep fry

Method

To Make Dough
1.Add the flour, salt and oil in a bowl and mix it well.
2.Add the chilled water slowly, mixing with your fingers as you pour the water.
3.Do not knead the dough. The dough should be very soft but not sticking to fingers.
4.Cover the dough and let it sit for at least fifteen minutes.
To Make Filling
1.Heat the oil in a frying pan, add green peas, stir-fry until peas are tender.
2.Add ginger, coriander powder, fennel seed powder, chili powder, mango powder and salt, stir fry for another few minutes.
3.While stir frying the peas mash them with spatula.
4.Let the filling cool to room temperature.
To Make Kachoris
1.Take the dough and lightly knead it.
2.Divide the dough in twelve equal parts.
3.Take one part of the dough and with your fingers flatten the edges and make into about 2-inch circle. Leaving center little thicker then edges around.
4.Mold the dough into a cup and place about 1 teaspoon of filling in the center. Pull the edges of the dough to wrap the filling. Proceed to make all 12 balls.
5.Let the filled balls sit for 3 to 4 minutes before pressing.
6.Set the filled balls on a clean and dry surface with the seam facing up. Using the base of your palm, slowly flatten them into about 3 inches circle.
7.Heat about 1-1/2 inches of oil in a frying pan on medium heat. To check if oil is ready put a little piece of dough in the oil. It should sizzle, and come up very slow.
8.Do not over crowd the kachories in frying pan, fry them on medium heat.
9.After they are puff, slowly turn them over.
10.It will take about 3 minutes to fry from each side. Fry until golden-brown on both sides.
11.If the kachories are fried on high heat, they will get soft and will not be crispy.
Contributed by Anandhi