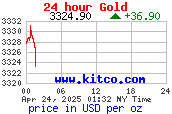 Random Business
Hasi-Majak
A man was expecting a visit from an acquaintance. He gave two ripe mangoes to his servant and asked him to slice them and serve the fruit when the man came. The servant gave in to temptation and ate a slice. It was so sweet he could not resist eating another one. Then the madness of gluttony seized him and he devoured all the remaining pieces. Suddenly he saw the man his master was expecting coming towards the house. He thought fast. He grabbed a rusty knife and rushing to his master told him he couldn't cut the mangoes as the knife was blunt. "I'll sharpen it," said his master and going to a stone in the garden began to rub the cutting edge of the knife against it. Leaving him to the task the servant ran out to meet the man who was coming. "Beware! Beware!" he said when he reached him. "Don't come to our house. My master has gone mad. He's planning to cut both your ears." "Cut my ears!" exclaimed the man, turning pale. "Why?!" "There he is sharpening the knife," said the servant. The man saw that his host did indeed have a knife in his hands and was sharpening it with what looked to him like a maniacal fury. He did not wait to find out why his host wanted his ears. He turned around and started walking away as fast as he could. The servant rushed back to his master and told him that the man he had invited was running away with the mangoes. "What!" said his master. "The greedy fellow! Has he taken both the mangoes?!" "Yes," said the servant. The man ran after the acquaintance shouting: "Give me one! Give me one at least!" The other man thought he was asking for one of his ears and ran for his life!
Welcome to DesiShades!

DesiShades.com serves the Colorado South Asian Desi Community offering free classifieds, events, news and other useful information.

Customs Ordered to Verify All International Student Visas


WASHINGTON, United States
The U.S. Homeland Security Department has ordered its border agents "effective immediately" to verify that every international student who arrives in the U.S. has a valid student visa, according to an internal memorandum obtained May 3 by AP. The new procedure is the government's first security change directly related to the Boston bombings.

The order from David J. Murphy, a senior official at U.S. Customs and Border Protection, was circulated May 2 and came one day after the Obama administration acknowledged that a student from Kazakhstan accused of hiding evidence for one of the Boston bombing suspects was allowed to return to the U.S. in January without a valid student visa.

The student visa for Azamat Tazhayakov had been terminated when he arrived in New York Jan. 20, but a border agent in the airport did not have access to information about him in Homeland Security's Student and Exchange Visitor Information System.

A spokesman for the department, Peter Boogaard, had said earlier that the government is trying to fix the problem, which allowed Tazhayakov to be admitted when he returned to the U.S.

Tazhayakov and a second Kazakh student were arrested recently on federal charges of obstruction of justice. They were accused of helping to get rid of a backpack containing fireworks owned by bombing suspect Dzhokhar Tsarnaev. A third student was also arrested and accused of lying to authorities.



Nikesh Arora Is Google's Highest Paid Employee in 2012

Google chief business officer Nikesh Arora, an Indian American executive, received $46.7 million in total compensation in 2012, twice as much as in 2011, becoming the company's highest-paid executive, according to a regulatory filing reported by Bloomberg News.

Chief financial officer Patrick Pichette was the next highest executive, receiving $38.7 million in 2012, also more than doubling from a year earlier.

Google's net income gained 10% to reach $10.7 billion, as sales increased 32% to $50.2 billion last year. The compensation increase was especially high in 2012 after the company last year started to hand out equity awards only in even-numbered years, according to the filing.

Chief executive officer Larry Page and co-founder Sergey Brin each received a $1 salary last year, unchanged from 2011, Bloomberg said. Page and Brin rank 25th and 26th, respectively, on Bloomberg's billionaires list.



Indians take over London: Census shows they are largest foreign-born group in city now

LONDON: Indians have become the largest foreign-born group in London. Nearly 9% of all foreign-born residents in London are now Indians.

In sheer numbers, this means 2.63 lakh people born in India are now living in London. London had about 3 million foreign-born residents in 2011 (37% of the total London population and 40% of the total foreign-born population of England and Wales).

London's foreign-born population increased by 54% since 2001, accounting for 105% of the total population increase, as the UK-born population decreased in the decade. A slight majority of 52% of London's foreign-born were women. Nearly half, 47%, of all London's foreign-born were aged between 20 and 39 years of age.

According to the 2011 Census, the number of usual residents of London stood at 81.7 lakhs — 15% of the total resident population of England and Wales in 2011.

Of this total, nearly 30 lakh of London's residents (36.7% of the total London population) had been born outside the UK. Moreover, London concentrates a large proportion (40%) of the entire foreign-born population of England and Wales.

Between 2001 and 2011, the total resident population of England and Wales increased by 14%, by about 1 million residents. However, the UK-born population in London actually declined, by 1% (about 50,000 residents). This means that the entire growth of the London population can be accounted for the by increase in the number of residents that had been born outside of the UK.

The foreign-born population grew by an estimated 10.5 lakh residents, representing a 54% increase since 2001. This accounted for 105% of the growth of the total London population. Of the estimated 30 lakh foreign-born residents in 2011, 48% were male and 52% were female.

In terms of age, the most common age group was that of 30 to 34 years of age.

Indeed, 47% of all foreign-born residents of London were aged between 20 and 39 years of age. This was also reflected for both men and women. However, while there were more women in the foreign-born population overall, this was only the case for those aged 20 years or more.

For those younger than 19, there were actually more men (51%) in the foreign-born population. For the rest of the age-groups, women remained more numerous, and this got more pronounced as the population's age increased.

UK's office of national statistics has already earlier pointed to the fact that Indians had overtaken the Irish to become the largest foreign-born ethnic group in the whole of England and Wales. The latest census had revealed that the number of Indians went up by over 52%, from 4.56 lakh in 2001 to 6.94 lakh a decade later.

In comparison, the number of the Irish dipped to just 4 lakhs in 2011, against 4.7 lakh 10 years back. The overall foreign-born population increased from 46 lakh to 75 lakh. The highest overall increase has been among Poles, whose numbers increased nearly 10 fold, from 58,000 in 2001 to 5.79 lakh.

Oxford University's migration observatory deputy director Scott Blinder described the increase in foreign-born population from 9% to 13% in 2011 as "a very noticeable change" and said the rise in the numbers of Poland and Indian-born people has particularly driven it. "These two countries alone account for more than a quarter of the increase in the size of England and Wales' migrant population."

The ONS data identified 10 countries, where migrants are most likely to have been born, as India, Poland, Pakistan, Ireland, Germany, Bangladesh, Nigeria, South Africa, US and Jamaica. The number of Pakistan-born people increased by over 56%, from 3.08 lakh to 4.8 lakhs. The Bangladeshi origin people have increased by 39% to 2.1 lakh.

People born in Poland represent another major foreign-born group in London with 158,300 persons born in Poland living in London in 2011. This number represents 27% of all residents with Poland as their country of origin living in England and Wales.

Other important foreign-born groups in London, with more than 100,000 residents, include those born in Ireland (129,807), Nigeria (114,718), Pakistan (112,457) and Bangladesh (109,948).
UrSay
2012 - A poem by Shriya G
Rents for commercial office spaces rise in Madhapur - Time to invest!!
Should the US Visa fee be decreased?
Watch Live Bangla, Indian, Urdu Channels Online + Live Cricket
Salwar Kameez, Designer Salwar Kameez
The Religious Affiliation of International Migrants
Tips while buying an apartment in India
Buy Bridal Sarees in UK, London, Bristol, Liverpool, Stockport, Birmingham
Buy Designer Sarees in Australia, Sydney, Perth, Melbourne, Adelaide, Newcastle
Buy Sarees in Dallas, New York, New Jersey, Seattle, Chicago, Los Angeles
DesiShades on Android
Scan with your Android QR code reader, download and install the DesiShades app.
Rasoi
Methi Mattar Malai
Ingredients:
2 1/4 cups chopped fenugreek (methi) leaves
1/2 tsp cumin seeds (jeera)
1 onion, chopped
2 large tomatoes
3/4 cup boiled green peas
3/4 cup milk
a pinch of sugar
3 tbsp oil
salt to taste

To be ground into a paste
1 onion
4 green chillies
25 mm. (1") piece of ginger (adrak)
3 cloves of garlic (lehsun)
2 tbsp cashewnuts (kaju)
2 tsp poppy seeds (khus-khus)

For the dry masala

(to be roasted lightly and powdered)
2 small sticks cinnamon (dalchini)
4 cloves (laung / lavang)
2 cardamoms (elaichi)
4 black peppercorns (kalimirch)
1 tsp cumin seeds (jeera)

Method:
Wash the fenugreek leaves. Add 1/2 teaspoon of salt. Wait for 15 minutes and then squeeze out the water.
Put the tomato in hot water for 10 minutes. Remove and blend into a puree.
Heat 2 tablespoons of oil, add the cumin seeds and fry until they crackle. Add the fenugreek and cook for 3 to 4 minutes. Remove the fenugreek.
Add the balance 1 tablespoon of oil and heat again. Add the onion and fry until golden.
Add the paste and fry for 1 minute. Add the tomato puree and dry masala and fry again. Add the peas, fenugreek, milk, sugar, salt and a little water and cook for a few minutes.
Serve hot.
Contributed by Tara