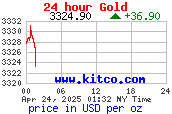 Random Business
Hasi-Majak
In the last century, there lived a sultan who waged war tirelessly and finally made himself master of a largish desert. "Surely I'm the greatest monarch in the world," he said to his vizier, one day. "What do the people say about me?" "They're all praise for you, Your Excellency," said the vizier, "all except one man, Ali, a camel-driver by profession. He's always running you down." "How dare he!" roared the Sultan. "Bring him here at once. I'll cut out his tongue!!" When Ali was brought to the palace, he threw himself at the Sultan's feet. "At last my dearest wish to see you has come true," he said, obsequiously. "I used to say nasty things about you so that I might be brought into your august presence." "Why?" boomed the Sultan. "So that I might recite the poem I have written in your honour, O Merciful One." "Recite!" Ali began to recite a poem his grandfather had taught him in his childhood. It proclaimed the greatness of Alexander, the Great but Ali deftly substituted the Sultan's name for Alexander's whenever the need arose. The Sultan was flattered. "Good poem," he said, when Ali had finished. "Describes me exactly. You deserve a reward. Choose from one of these magnificent saddles," and he indicated a pile of saddles, lying nearby. Ali chose a donkey's saddle, and thanking the Sultan, bowed himself out of the palace. The people from his village who were sure he would be executed, and were waiting for news about it, outside the gate, were astounded to see him. "The Sultan let you go?" they asked, bemused. "And why not?" he asked. "I recited a poem in his honour and he rewarded me with one of his best robes." "The sultan gave you his robe!" They gasped. "Where is it?" He showed them the donkey's saddle.
Welcome to DesiShades!

DesiShades.com serves the Colorado South Asian Desi Community offering free classifieds, events, news and other useful information.


First big ticket FDI: Tech major Foxconn pledges $5 billion in Maharashtra

Foxconn Technology Group, the global electronics manufacturing giant which makes iPhones for Apple, will invest $5 billion over five years in a new manufacturing facility in Maharashtra, making it one of the biggest Foreign Direct Investment projects in the country in recent years.

The Taiwan-based group, which has a roster of clients including Apple, BlackBerry, Motorola, Amazon Cisco and Xiaomi, on Saturday signed a Memorandum of Understanding (MoU) with the state government, which has allotted 1,500 acres of land for the new facility at Taloja in Pune district.

Foxconn's commitment is the biggest in pure play manufacturing not only since the Narendra Modi government came to power last year, but also over the last several years. Foxconn chairman Terry Gou said recently that he saw India as a manufacturing and export base in the group's long-term plans — which appears to fit in with Prime Minister Modi's Make in India mission aimed at facilitating investment, innovation and manufacture of world-class products in the country.

On Saturday, Gou said that the focus of the company in India would be on research and development and manufacturing. The company could get into the production of thin film transistor or TFT, which is used in high definition TV sets, according to officials here.

Foxconn chose Maharashtra over other states because it has a leading financial centre, and is home to quality talent and software-hardware integration facilities, Gou said after signing the MoU. The company, the world's top contract electronics manufacturer, will scout for local partners in line with its plans for India, which include going to other cities, including New Delhi, he said.

Gou, who met the Prime Minister, Minister for Communications and IT Ravi Shankar Prasad, and senior officials recently, had told reporters earlier that the group would look to build factories at a dozen locations in India.

The biggest foreign investment proposal in India so far has been South Korean steelmaker Posco's over $ 12 billion commitment for a plant in Odisha, which was grounded in the face of protests by environmentalists and local people during the term of the previous UPA government.

Foxconn itself shut down its manufacturing facility near Chennai in 2014 after Nokia, to which it was supplying components, decided to move out of India.

Adani Enterprises had said in a BSE filing earlier that it was in talks with Foxconn for a potential joint venture to set up manufacturing facilities.

Maharashtra Chief Minister Devendra Fadnavis, who had held talks with Foxconn during his visit to China earlier this year, said, "Today, we have translated our meeting into reality. The investment of Rs 35,000 crore will generate jobs for 50,000 people in state." Taloja, where the new facility is planned, is promoted by the Maharashtra Industrial Development Corporation, and houses several other industrial units.

In the race to attract investment among states, this is a second achievement for Maharashtra in recent days — global carmaker General Motors earlier announced plans to shut its plant in Halol, Gujarat, and shift focus to Talegaon in Pune district. GM's global CEO, Mary Barra, who too met PM Modi recently, has announced that the company would invest $ 1 billion in India, and plans to use the country as an export base for the Middle East and some other markets.

Fadnavis's government has held roadshows in Davos, China, US, Germany and Israel over the past months to persuade global firms to invest in Maharashtra.


Former Indian President A.P.J. Abdul Kalam Dead at 83

Shillong: A.P.J. Abdul Kalam, who won popular acclaim as India's president during 2002-07, died here on Monday evening after collapsing during a lecture at the IIM-Shillong, officials said. He was 83. "Kalam is no more," Meghalaya Chief Secretary P.B.O. Warjri told IANS, shortly after the president passed away at Bethany Hospital, where he was taken to from the management school.

Doctors said Kalam suffered cardiac arrest. To Kalam, becoming a fighter pilot was a "dearest dream" but he failed to realize it by a whisker, bagging the ninth position when only eight slots were available in the IAF.

In his new book, "My Journey: Transforming Dreams into Actions," published by Rupa, Kalam, who specialized in aeronautical engineering from Madras Institute of Technology, says he was desperate to pursue a career in flying.

"Over the years I had nurtured the hope to be able to fly to handle a machine as it rose higher and higher in the stratosphere was my dearest dream," he writes. Out of the two interview calls Kalam got, one was from the Indian Air Force in Dehradun and the other from the Directorate of Technical Development and Production at the Ministry of Defense in Delhi.

While the interview at DTDP was "easy," he recounted that for the Air Force Selection Board, he realized that, along with qualifications and engineering knowledge, they were also looking for a certain kind of "smartness" in the candidate.

Kalam bagged the ninth position out of 25 candidates and was not recruited as only eight slots were available. "I had failed to realize my dream of becoming an air force pilot," he writes. Kalam says he "walked around for a while till I reached the edge of a cliff" before deciding to go to Rishikesh and "seek a new way forward."

"It is only when we are faced with failure do we realize that these resources were always there within us. We only need to find them and move on with our lives," says Kalam, who went on to put his "heart and soul" at his job as a senior scientific assistant at DTDP.

The book is filled with stories of "innumerable challenges and learning" in his years as the scientific adviser when India conducted its second nuclear test, his retirement and dedication to teaching thereafter and his years as president.


Silicon Valley Indian Americans Plan Rock Star-like Reception for Modi

The Indian American community in California has begun preparations for a grand reception similar to last year's Madison Square Garden event for Prime Minister Narendra Modi, who would be the only second Indian Prime Minister to visit the state with a trip planned in September to Silicon Valley, reports PTI.

Representatives of Indian American organizations held their first full-fledged preparatory meeting in Sunnyvale, Calif., to put on the grand reception for Modi, who will be attending the annual United Nations General Assembly meeting in New York at the end of September.

Following the UN meet, Modi is set to visit Silicon Valley and address the Indian American community, including technology entrepreneurs, though an official announcement is yet to be made.

"We have planned a community reception on the evening of Sept. 27 at the SAP Center, San Jose, where close to 20,000 people are expected to gather to hear him speak," Khanderao Kand of newly-formed Indo-American Community of West Coast USA told PTI.

The meeting was addressed by Indian Ambassador to the U.S. Arun K. Singh, via a video conference, and was attended by, among others, Indian Consul General in San Francisco Venkatesh Ashok, and Dr. Vijay Chauthaiwale, in charge of the foreign relations department of the BJP.

Chauthaiwale is on a visit to the San Francisco Bay Area to oversee the preparations for the reception. "The event is a historic moment for the Indian community in Silicon Valley and the diaspora in general," he said.

The prime minister's visit is considered significant, especially with regard to his "Digital India" initiative that aims to use technology in connecting people and transforming governance in India, said a media note by the organization.

Modi would be the second Indian prime minister to visit the San Francisco Bay Area after Jawahar Lal Nehru's trip in 1949. Last year, when Modi visited the U.S., he was given a grand reception at New York's historic Madison Square Garden where he addressed nearly 20,000 Indian Americans there.
DesiShades on Android
Scan with your Android QR code reader, download and install the DesiShades app.
Rasoi
Tawa Paneer Masala
Ingredients:
•200 to 250 gms paneer/cottage cheese
•1 large onion finely chopped, about 100 to 120 gms
•1 medium capsicum/green bell pepper, about 80 to 100 gms
•3 medium tomatoes, chopped, 180 to 200 gms
•4 to 5 medium garlic/lahsun
•1 inch ginger/adrak
•1 green chili/hari mirch, chopped
•½ tsp carom seeds/ajwain/omam
•1 tsp coriander powder/dhania powder
•¼ tsp red chilli powder/lal mirch powder
•¼ tsp turmeric powder/haldi
•1 tsp pav bhaji masala or ½ tsp garam masala + ¼ tsp dry mango powder/amchur powder
•2 tbsp butter
•½ tsp crushed kasuri methi/dry fenugreek leaves
•salt as required
•few chopped coriander leaves/dhania patta for garnish

Method
1.Finely chop the onions and capsicum/green bell pepper.
2.Roughly chop the tomatoes, green chili, ginger and garlic.
3.Crush the ginger and garlic in a mortar-pestle to a paste.
4.Add the chopped tomatoes in a blender and make a smooth puree. keep aside.
5.Chop the paneer in ½ inch cubes.
6.Melt butter on a tawa or skillet.
7.Add the carom seeds/ajwain and fry them for a few seconds or till aromatic.
8.Add the onions and saute till translucent.
9.Add the ginger-garlic paste, green chilies, finely chopped capsicum/green bell pepper and saute for about 3 minutes.
10.Then add the red chili powder, turmeric powder, coriander powder and pav bhaji masala. if you don't have pav bhaji masala, add garam masala + amchur powder/dry mango powder.
11.Stir and saute for about a minute.
12.Then add the tomato puree and salt.
13.Stir well and saute till you see butter releasing from the sides and the masala has thickened a bit. this takes about 8 to 10 minutes on a low flame.
14.If the tomato masala looks dry, then add 1 or 2 tbsp of water and continue to saute.
15.Add the paneer cubes and stir well, so that the masala coats the paneer cubes evenly.
16.Cook the paneer for 1 to 2 minutes. then add the crushed kasuri methi/dry fenugreek leaves. stir very well and switch off the flame.
17.Garnish with coriander leaves and serve tawa paneer masala with chapatis, phulkas, naan or bread. accompany with a few wedges of lemon slices which can be drizzled on the tawa paneer and a side onion salad.
Contributed by Das