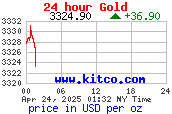 Random Business
Hasi-Majak
Once, Lord Buddha was born in the form of a buffalo in an old forest in ancient India. He was kind-hearted and never troubled anyone. Just above his tree where the buffalo stayed, lived a very wicked monkey. He always caused trouble to the kind buffalo. Whenever he saw the buffalo sleeping, he would jump over his back from the tree. Sometimes he would catch hold of the buffalo's tail and swing it in the air or pull his horns. Even though this caused pain to the buffalo, he was so kind and silent that he would not say anything to the monkey & forgive his behavior.

Yaksha, the soul of the tree could not tolerate the cruel behavior of the monkey anymore. One day he said to the buffalo ," Why don't you punish the wicked monkey for his mischief ? you are so big and strong that you can teach him a good lesson. " The buffalo replied ." Oh good spirit, I don't want to give pain to anyone. But the day is not very far when he will be punished for his bad deeds ".

One day when the kind buffalo was away, a wild buffalo came and stood under the very same tree where the monkey lived. The wicked monkey did not know that it is a wild buffalo. He jumped from the tree and landed over the buffalo's back with a loud thud. The wild buffalo got mad with anger. He attacked the monkey and killed him. The wicked monkey met his end in a cruel way.

MORAL : Give love, happiness and respect to others ; because you get back what you give to others.
Welcome to DesiShades!

DesiShades.com serves the Colorado South Asian Desi Community offering free classifieds, events, news and other useful information.

Investors cheer India election's reform potential

Indian markets are riding high as investors bet that an election and new administration will cure some of the country's economic ills. Mumbai's benchmark Sensex index has trounced its Asian peers in recent months, hitting a record high last week and gaining 7% since the start of the year. The rupee has strengthened too, clawing its way back from a dismal performance in 2013.

Much of the optimism hinges on forecasts that India's 815 million voters will make Bharatiya Janata Party candidate Narendra Modi the next prime minister. Victory for a Modi-led coalition would end the Congress Party's dominance, and create an opening for a new government to implement economic reforms.

Analysts say India would benefit greatly from changes to its tax code, a reduction in excessive bureaucracy and more efficient agricultural policies. Momentum on these long-promised reforms stalled under the leadership of the Congress Party. India's potential for growth was once mentioned in the same breath as that of China. But the world's second most populous nation and biggest democracy has failed to deliver and its economy is just a fifth the size of its Asian rival. Economic growth has fallen below 5% in recent quarters, some of the lowest levels in years. The currency has lost more than a third of its value since 2011. Observers don't expect much improvement this year, a troubling sign for one of the world's top 10 economies.

Modi has presented himself as a candidate in the mold of a CEO, campaigning on his economic record as head of Gujarat state. Investors are hoping that he will be able to conjure some of the same magic on a bigger stage. Related story: Trial by fire for India's new central banker But there are plenty of arguments for taking a more cautious view before the election concludes in the middle of May. India's mammoth exercise in democracy is notoriously difficult to forecast, and polling data is thin. Even if the BJP does well in the vote tally, the party's ability to govern could be hamstrung by its eventual coalition partners.

In addition, the BJP may prove to be less enthusiastic about economic reforms than some observers imagine. Eurasia Group analysts wrote recently that they expect only "piecemeal improvements," noting that the BJP is not resolutely free-market oriented. Instead, they said, the BJP should be characterized primarily as a nationalist party. The election will also do little to change India's fractious legislative process, which can even trip up parties with plenty of political capital to burn. "We continue to believe that the new government's potential accomplishments will be substantially more modest than current market expectations," the Eurasia Group analysts said.

Many observers have also expressed concern over Modi's association with Hindu nationalist causes -- a potentially destabilizing agenda. Much of the criticism centers on Modi's handling of riots between Muslims and Hindus in 2002 that resulted in the deaths of 2,000 people. Modi was accused of not responding quickly or adequately to the tumult, but he has denied any responsibility. Some are not convinced. The Economist won't back Modi, saying the candidate has stonewalled and refused to explain his role in the violence. Should Modi choose to pursue a controversial agenda in office, investor sentiment could sour quickly.



Indian voters like dynasties, if not Rahul Gandhi: US poll

WASHINGTON: Indian voters are largely comfortable with electing dynastic candidates despite dire predictions in upcoming polls for Rahul Gandhi, scion of the country's most celebrated political family, a survey said on Tuesday.

A poll released by the Washington-based Carnegie Endowment for International Peace confirmed recent surveys pointing to a strong showing by the Bharatiya Janata Party (BJP) after a decade of rule by Gandhi's Congress Party.

Gandhi, 43, whose father, grandmother and great-grandfather were all Prime Ministers, is the candidate from the Congress Party in elections starting on April 7, going against the BJP's Narendra Modi, the son of a tea-stall owner.

But the poll did not support suggestions that Indians have rejected hereditary candidates. Instead, 46 per cent of voters said they preferred politicians who hail from dynasties.

"What we found was kind of shocking," said Milan Vaishnav, an associate at the Carnegie Endowment's South Asia programme.

"Nearly one in two Indians say, if I had a choice, I would prefer to vote for a candidate who has a family background," he said.

The vast majority of voters who preferred dynasties said they thought such candidates would be more adept or likely to succeed, with only 15 per cent saying that their main motivation was an expectation of patronage.

Twenty-nine per cent of Indian lawmakers elected in the last election in 2009 succeeded family members or have relatives also serving in Parliament, a figure that rose by nine per centage points from the previous vote in 2004, Vaishnav said.

The survey, conducted with the University of Pennsylvania's Center for the Advanced Study of India, took opinions from 65,000 households as part of a project that will examine changing trends.

When asked about voting preferences in late 2013, 31 per cent sided with the BJP-led alliance and 23 preferred the Congress-led coalition, in what would amount to a reversal of fortunes since the last election.

The survey showed the BJP gaining ground in the Hindi-speaking northern heartland of India and among rural voters, despite attempts by Congress to appeal to the poor.

The Congress-led coalition lost ground among a wide range of voters but retained a strong advantage among the Muslim minority. Modi led the western state of Gujarat during 2002 religious riots in which more than 1,000 people were killed, mostly Muslims, although legal inquiries cleared him of personal wrongdoing.



Reliance Industries's retail chain now largest in India, says Mukesh Ambani

Reliance Industries Ltd today said its retail chain has become the largest in the country and reported a cash profit in 2013-14.

Revenue at Reliance Retail rose 34 per cent to Rs 14,496 crore in 2013-14 from a year earlier.

"Retail business has turned around and is now India's largest retail chain," Reliance Industries Chairman and Managing Director Mukesh Ambani said in a statement.

The retail business' profit before depreciation, interest and taxes was Rs 363 crore in FY14, the company said.

The retail business has established market leadership in mostly all of the sectors it operates in. The company added 225 stores and 2.7 million operating square feet in the year across the sectors, it added.

"As on March 31, 2014, Reliance Retail operated 1,691 stores across 146 cities, with 11.7 million of operating square feet," it said.

For the fourth quarter ended March 31, Reliance Retail reported a 19.27 per cent increase in turnover to Rs 3,639 crore from Rs 3,051 crore a year earlier.

"The fashion and lifestyle sector delivered strong performance in the quarter, fuelled by its focus on providing customers with fashionable, high-quality products at great value. The focus on customer and product proposition delivered record revenues and growth, both in the quarter and for the year," the company said.

In the digital sector, Reliance Retail said it has crossing 250 stores, while a new-format Digital Express Mini was launched in the quarter focusing on mobility and communication products and "being of a compact size, is eminently scalable across Tier 1 to Tier 3 cities."

On its JV with Marks & Spencer, the company said it continued to grow robustly and Marks and Spencer enjoyed a year of record sales as well as new store openings.

The company said that given the macro environment challenges in the jewellery sector, Reliance Jewels continued to "focus on operational improvements in systems and processes that would result in building a robust platform for growth in the coming years."

"We are excited about the fact this has been the first profitable year (for retail arm) with 30 per cent growth. But there is a lot of ground still to be covered," RIL Chief Financial Officer Alok Agarwal told reporters here today.

"Based on what we have done, based on what we think we can do, 25-30 per cent compounded growth in terms of retail revenues over the next 2-3 years is a pretty safe assumption," he added.

In the retail space, maturing of stores as they grow older results in better profitability and typically one outlet takes up to 18-24 months to go profitable, the CFO said.

Asked about which of the three verticals — digital, trends and food & grocery — the company is most excited about, he said digital and apparel store trends are doing good.

"We are excited about growth in revenue and traction we are seeing in digital. Having said that, we are also seeing in trends business good traction."

On the company transforming a capital consuming venture into to a profitable one, Agarwal said the credit for this goes to scalability and a frugal approach to costs.

Asked if it is safe to assume the retail venture has now got the model right, he said, "in a simplistic sense, we have got the model right."


Latest Events
03/26-05/01 : LUNCH BOX - Hindi Movie *Irrfan Khan, Nimrat Kaur, Nawazuddin Siddiqui
04/06-05/01 : LUNCH BOX - Hindi Movie *Irrfan Khan, Nimrat Kaur, Nawazuddin Siddiqui
04/10-05/01 : RACE GURRAM - Telugu Movie *Allu Arjun, Shruti Hassan, Prakash Raj
04/11-04/24 : BHOOTHNATH RETURNS - Hindi Movie *ing Amitabh Bachan, Boman Irani, Anurag Kashyap
04/18-05/01 : 2 STATES - Hindi Movie *Alia Bhatt, Arjun Kapoor, Ronit Roy, Amrita Singh
04/26 : Enjoy a FREE DAY at Denver Museum of Nature & Science
04/26 : Ranjani & Gayathri Carnatic Vocal Concert by CFAA
04/26 : Spelling, Math, Geography, Science etc contests by North South Foundation
04/26 : Dance for Freedom, Fundraiser for S.T.O.P. India, Boulder
04/26-04/27 : 2 Days of Indian Ethnic Fashion Fiesta in Denver by Utsav
DesiShades on Android
Scan with your Android QR code reader, download and install the DesiShades app.
Rasoi
Matar Kachori
Ingredients:
Plain flour - 1 1/2 cups (maida)
Salt - 1/2 tsp
Ghee or oil - 6 tbsps
Water as required to make a dough
For filling:
Green peas - 1 1/2 cups, boil for 8 mts in salted water, let them sit in hot water for 10-12 mts, drain and mash lightly
Cumin seeds - 1/2 tsp
Green chili-ginger paste - 1 1/2 tsps
Asafoetida - 1/4 tsp
Saunf powder - 3/4 tsp (aniseeds)
Red chili powder - 1/2 tsp
Coriander powder - 1 1/2 tsps
Garam masala powder - 1/2 tsp
Amchur powder - 3/4 tsp
Sugar - 1 tsp (optional)
Besan - 2 heaped tbsps, (roasted chickpea powder)
Ghee or oil - 1 1/2 tbsps

Method
1.To prepare the dough, place the flour in a wide bowl. Add salt and ghee (or oil) and mix well. Rub with your palms and fingers such that the dough appears like bread crumbs. Slowly add water to make a firm dough. Cover and set aside. Prepare the filling.
2.To prepare the green peas filling, heat ghee or oil in a pan. Once hot, add the cumin seeds and allow to splutter. Add ginger green chili paste and asafoetida and saute for few secs. Add the mashed green peas mixture and saute for 5-6 mts.
3.Add red chili powder, coriander powder, saunf powder, garam masala powder and amchur powder and mix well. Add the besan and sugar and saute for 5 mts and turn off flame. Allow to cool.
4.To prepare the kachoris, pinch out large lemon sized balls off the dough, shape them into rounds and set aside. Take each ball and roll it to approx 3"-4" round roti. Place a tbsp of the green peas filling in the center and gather the edges of the roti to form a potli (a small pouch). Twist the top to seal and pinch off excess dough.
5.Press the ball gently with the heel of your palm to flatten it. Press in the center and do not press the edges too much. Set aside. Prepare with rest of the dough.
6.Heat enough oil for deep frying. Once the oil is piping hot, turn off flame and allow the oil to cool down for 2 mts. Turn on flame to low-medium and place 3 to 4 kachoris in the oil based on how wide the vessel is. The kachoris will sink to the bottom of the pan and float up slowly. Once they come to the top, increase flame to medium high and deep fry the kachoris so that its cooked all over evenly. Once they turn golden brown, drain and remove onto absorbant paper. Prepare kachoris with rest of the rolled out balls.
7.Serve them warm with sweet imli chutney or a thin gravy of aloo sabzi.
Contributed by Sailu