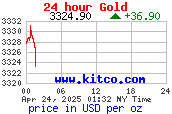 Random Business
Hasi-Majak
Once, Lord Buddha was born in the form of a buffalo in an old forest in ancient India. He was kind-hearted and never troubled anyone. Just above his tree where the buffalo stayed, lived a very wicked monkey. He always caused trouble to the kind buffalo. Whenever he saw the buffalo sleeping, he would jump over his back from the tree. Sometimes he would catch hold of the buffalo's tail and swing it in the air or pull his horns. Even though this caused pain to the buffalo, he was so kind and silent that he would not say anything to the monkey & forgive his behavior.

Yaksha, the soul of the tree could not tolerate the cruel behavior of the monkey anymore. One day he said to the buffalo ," Why don't you punish the wicked monkey for his mischief ? you are so big and strong that you can teach him a good lesson. " The buffalo replied ." Oh good spirit, I don't want to give pain to anyone. But the day is not very far when he will be punished for his bad deeds ".

One day when the kind buffalo was away, a wild buffalo came and stood under the very same tree where the monkey lived. The wicked monkey did not know that it is a wild buffalo. He jumped from the tree and landed over the buffalo's back with a loud thud. The wild buffalo got mad with anger. He attacked the monkey and killed him. The wicked monkey met his end in a cruel way.

MORAL : Give love, happiness and respect to others ; because you get back what you give to others.
Welcome to DesiShades!

DesiShades.com serves the Colorado South Asian Desi Community offering free classifieds, events, news and other useful information.




Indian voters like dynasties, if not Rahul Gandhi: US poll

WASHINGTON: Indian voters are largely comfortable with electing dynastic candidates despite dire predictions in upcoming polls for Rahul Gandhi, scion of the country's most celebrated political family, a survey said on Tuesday.

A poll released by the Washington-based Carnegie Endowment for International Peace confirmed recent surveys pointing to a strong showing by the Bharatiya Janata Party (BJP) after a decade of rule by Gandhi's Congress Party.

Gandhi, 43, whose father, grandmother and great-grandfather were all Prime Ministers, is the candidate from the Congress Party in elections starting on April 7, going against the BJP's Narendra Modi, the son of a tea-stall owner.

But the poll did not support suggestions that Indians have rejected hereditary candidates. Instead, 46 per cent of voters said they preferred politicians who hail from dynasties.

"What we found was kind of shocking," said Milan Vaishnav, an associate at the Carnegie Endowment's South Asia programme.

"Nearly one in two Indians say, if I had a choice, I would prefer to vote for a candidate who has a family background," he said.

The vast majority of voters who preferred dynasties said they thought such candidates would be more adept or likely to succeed, with only 15 per cent saying that their main motivation was an expectation of patronage.

Twenty-nine per cent of Indian lawmakers elected in the last election in 2009 succeeded family members or have relatives also serving in Parliament, a figure that rose by nine per centage points from the previous vote in 2004, Vaishnav said.

The survey, conducted with the University of Pennsylvania's Center for the Advanced Study of India, took opinions from 65,000 households as part of a project that will examine changing trends.

When asked about voting preferences in late 2013, 31 per cent sided with the BJP-led alliance and 23 preferred the Congress-led coalition, in what would amount to a reversal of fortunes since the last election.

The survey showed the BJP gaining ground in the Hindi-speaking northern heartland of India and among rural voters, despite attempts by Congress to appeal to the poor.

The Congress-led coalition lost ground among a wide range of voters but retained a strong advantage among the Muslim minority.

Modi led the western state of Gujarat during 2002 religious riots in which more than 1,000 people were killed, mostly Muslims, although legal inquiries cleared him of personal wrongdoing.



Rajeev Suri to Be Next Nokia CEO

Rajeev Suri, chief executive officer of Nokia Solutions and Networks, Nokia's telecom network equipment division, is likely to become the Finnish company's next chief executive after the sale of its handset business to Microsoft, Finnish newspaper Helsingin Sanomat reported March 14, citing sources close to board discussions.

Suri is the leading candidate to succeed Stephen Elop, who will move to Microsoft to head the devices and studios business, after the $7.5-billion handset sale is finalized by the end of March. The newspaper said Nokia's board would nominate a new CEO shortly after that.

Suri made himself a top candidate to succeed Elop by turning the Nokia telecom equipment unit profitable through restructuring and discarding unprofitable businesses. However, the unit's fourth-quarter sales fell 22 percent from a year earlier, raising concerns about growth.

NSN, initially a joint venture between Nokia and Siemens, will account for about 89 percent of Nokia's sales after the handset deal.

Nokia declined to comment on the selection process for CEO, Reuters reported. Since last autumn, chief financial officer Timo Ihamuotila has led the company.

"We will talk more about the Nokia strategy, structure and organization around the closing of the pending transaction," spokeswoman Maija Taimi told Reuters.

Suri joined Nokia in 1995 as a system-marketing manager for cellular transmission at Nokia Networks India. He worked in a number of networking-related jobs at the company before being appointed CEO of NSN in 2009.

Before Nokia, he was head of group procurement, imports and special projects for Churchgate Group in Nigeria, national account manager for transmission and manager of strategic planning at ICL India and a production engineer at Calcom Electronics.

Born in 1967, Suri has a bachelor's degree in electronics and telecommunications from the Manipal Institute of Technology, the same institute that graduated new Microsoft chief executive officer Satya Nadella with a degree in electrical engineering.



Domestic requirement discouraging investment into India, US diplomat Nisha Biswal says

NEW DELHI: As concerns mount in the US over India's alleged unfair trade practices, especially in the pharmaceutical sector, ?visiting assistant secretary of state for South and Central Asian affairs Nisha Biswal on Thursday said domestic content requirements were discouraging investment into India.

In a policy speech here, Biswal said this was inhibiting innovation and holding back India from developing the world class manufacturing sector it needs to compete and generate jobs for millions of young Indians.

While US business groups have demanded action against India for its alleged failure to protect IPRs, New Delhi has accused the US of intimidating India's health ministry into doing away with the practice of compulsory licensing which allows local firms to manufacture patented drugs.

"Equally important is the need for transparency in India's tax policies, timely regulatory approvals and contract enforcement, and a commitment to strengthening protection of IPRs," said Biswal.

Biswal sounded conciliatory in her speech as she twice emphasized that India's economic success was vital to achieving the strategic aims laid out by US leaders in the context of the US rebalance in Asia. She said the US remained bullish on India.

"If we are to quintuple ?our current trade to half a trillion dollars over the next 10 years, as Vice president Joe Biden challenged our 2 nations to do, international firms need to believe that the benefits far exceed the costs and challenges, and that India remains committed to economic growth," said Biswal.

The Indian-origin official said Indo-Pacific Economic Corridor (IPEC) was a "unique geography" where India's security, political and economic imperatives converged with those of the US. It supports, she said, US's rebalance as well as? India's Look East policy which she added was now closer to "be east" than ever before.

Biswal also called upon India to normalize trade with Pakistan saying that was the most important step India could take to promote greater connectivity. She said bilateral trade between the 2 countries could go up to $10 billion from the current $2.5 billion.

"Pakistan can play a critical role by granting India non discriminatory market access and India can reduce non tariff barriers," she said.



Telangana Bill passage sparks celebrations

The passage of Telangana Bill in Lok Sabha on Tuesday sparked celebrations across the ten districts of the region even as Chief Minister N Kiran Kumar Reddy, strongly espousing the cause for keeping the state united, appeared set to quit his post in protest.

Pro-integrationists denounced the move and seemed downcast as stage is now set for the creation of a separate state of Telangana once the Rajya Sabha also gives its nod.

YSR Congress, in the forefront of the agitation against division of Andhra Pradesh, has called for a bandh on Wednesday in the state in protest against the passage of the Bill.

"This is the black day in the history of this country," YSRC president and Kadapa MP, Y S Jaganmohan Reddy, told reporters in Delhi.

The ruling Congress suffered a setback in Coastal Andhra, with state Infrastructure and Investment Minister Ganta Srinivasa Rao quitting his post and the party in protest against the Centre going ahead with the state's division.

"A decision (regarding division) was taken against people's wishes...," said Rao, a former MP and an influential leader in north coastal Andhra, who was elected in 2009 from Anakapalle in Visakhapatnam district on the ticket of Chiranjeevi's Praja Rajyam, which later merged with Congress.

A defiant Chief Minister has invited his loyalist ministers and legislators for a meeting tomorrow to formally communicate his decision to quit, according to state Social Welfare Minister Pitani Satyanarayana.

"The Chief Minister will address a press conference at 10.45 AM and then proceed to Raj Bhavan to hand over his resignation to Governor E S L Narasimhan," the minister, one of the his close followers, said.

As the news of the passage trickled in, chants of "Jai Telangana" rented the air in many parts of the region, where a festive atmosphere prevailed with the separate statehood supporters bursting crackers, distributing sweets, taking out victory rallies and dancing to the tunes of popular songs hailing Telangana.

A large number of students gathered in Osmania University here, the nerve-centre of separate statehood agitation, and danced in joy.

Congress activists at some places in Telangana rejoiced distributing sweets and held pictures showing their party president Sonia Gandhi in the image of 'Telangana Talli' (Telangana mother).

"Greetings to Telangana people. This is the result of a long struggle. The bill will be passed in Rajya Sabha tomorrow. We thank Sonia Gandhi, Prime Minister Manmohan Singh, BJP leaders Sushma Swaraj, CPI General Secretary Sudhakar Reddy and each one of those who supported separate Telangana bill. We are actually at loss of words to express our joy," Telangana Joint Action Committee (JAC) chairman M Kodandaram said.

APNGOs, a powerful union of employees from Coastal Andhra and Rayalaseema who have been agitating against the division, slammed the passage of the Bill.

"People will not forget this. They will teach a lesson to this government. People (of Seemandhra) need not feel sad. We have to move ahead in such a way the loss is minimal on account of state's division," APNGOs' president P Ashok Babu, who also heads the forum for protection of united AP, said in Delhi.

Security in Seemandhra region of Andhra Pradesh was on Tuesday beefed up and forces were put on alert to meet any eventuality on law and order front.

"We are monitoring the situation... police in districts have already been asked to be on alert... depending upon the situation we will take appropriate action," Additional Director General of Police (Law and Order) VSK Kaumudi said.


Latest Events
03/26-04/24 : LUNCH BOX - Hindi Movie *Irrfan Khan, Nimrat Kaur, Nawazuddin Siddiqui
04/06-04/24 : LUNCH BOX - Hindi Movie *Irrfan Khan, Nimrat Kaur, Nawazuddin Siddiqui
04/10-04/24 : RACE GURRAM - Telugu Movie *Allu Arjun, Shruti Hassan, Prakash Raj
04/11-04/24 : BHOOTHNATH RETURNS - Hindi Movie *ing Amitabh Bachan, Boman Irani, Anurag Kashyap
04/14-04/21 : Vedic Astrologer in Colorado 14-21 April 2014
04/18-04/24 : 2 STATES - Hindi Movie *Alia Bhatt, Arjun Kapoor, Ronit Roy, Amrita Singh
04/18-08/29 : DATASTAGE REALTIME ONLINE TRAINING,JOB SUPPORT,CORPORATE TRAINING BY HANDS ON EXPERTS
04/18-08/29 : QA,QTP,QC,LOADRUNNER,SELENIUM ONLINE TRAINING,JOB SUPPORT,CORPORATE TRAINING AT 85001
04/18-08/29 : QA,QTP,QC,LOADRUNNER,SELENIUM ONLINE TRAINING,JOB SUPPORT,CORPORATE TRAINING AT 85001
04/18-08/29 : CORE JAVA,ADVANCED JAVA,STRUTS,SPRINGS,HIBERNATE,WEB SERVICES ONLINE TRAINING,JOB SUP
DesiShades on Android
Scan with your Android QR code reader, download and install the DesiShades app.
Rasoi
Matar Kachori
Ingredients:
Plain flour - 1 1/2 cups (maida)
Salt - 1/2 tsp
Ghee or oil - 6 tbsps
Water as required to make a dough
For filling:
Green peas - 1 1/2 cups, boil for 8 mts in salted water, let them sit in hot water for 10-12 mts, drain and mash lightly
Cumin seeds - 1/2 tsp
Green chili-ginger paste - 1 1/2 tsps
Asafoetida - 1/4 tsp
Saunf powder - 3/4 tsp (aniseeds)
Red chili powder - 1/2 tsp
Coriander powder - 1 1/2 tsps
Garam masala powder - 1/2 tsp
Amchur powder - 3/4 tsp
Sugar - 1 tsp (optional)
Besan - 2 heaped tbsps, (roasted chickpea powder)
Ghee or oil - 1 1/2 tbsps

Method
1.To prepare the dough, place the flour in a wide bowl. Add salt and ghee (or oil) and mix well. Rub with your palms and fingers such that the dough appears like bread crumbs. Slowly add water to make a firm dough. Cover and set aside. Prepare the filling.
2.To prepare the green peas filling, heat ghee or oil in a pan. Once hot, add the cumin seeds and allow to splutter. Add ginger green chili paste and asafoetida and saute for few secs. Add the mashed green peas mixture and saute for 5-6 mts.
3.Add red chili powder, coriander powder, saunf powder, garam masala powder and amchur powder and mix well. Add the besan and sugar and saute for 5 mts and turn off flame. Allow to cool.
4.To prepare the kachoris, pinch out large lemon sized balls off the dough, shape them into rounds and set aside. Take each ball and roll it to approx 3"-4" round roti. Place a tbsp of the green peas filling in the center and gather the edges of the roti to form a potli (a small pouch). Twist the top to seal and pinch off excess dough.
5.Press the ball gently with the heel of your palm to flatten it. Press in the center and do not press the edges too much. Set aside. Prepare with rest of the dough.
6.Heat enough oil for deep frying. Once the oil is piping hot, turn off flame and allow the oil to cool down for 2 mts. Turn on flame to low-medium and place 3 to 4 kachoris in the oil based on how wide the vessel is. The kachoris will sink to the bottom of the pan and float up slowly. Once they come to the top, increase flame to medium high and deep fry the kachoris so that its cooked all over evenly. Once they turn golden brown, drain and remove onto absorbant paper. Prepare kachoris with rest of the rolled out balls.
7.Serve them warm with sweet imli chutney or a thin gravy of aloo sabzi.
Contributed by Sailu