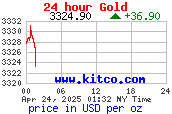 Random Business
Hasi-Majak
In the last century, there lived a sultan who waged war tirelessly and finally made himself master of a largish desert. "Surely I'm the greatest monarch in the world," he said to his vizier, one day. "What do the people say about me?" "They're all praise for you, Your Excellency," said the vizier, "all except one man, Ali, a camel-driver by profession. He's always running you down." "How dare he!" roared the Sultan. "Bring him here at once. I'll cut out his tongue!!" When Ali was brought to the palace, he threw himself at the Sultan's feet. "At last my dearest wish to see you has come true," he said, obsequiously. "I used to say nasty things about you so that I might be brought into your august presence." "Why?" boomed the Sultan. "So that I might recite the poem I have written in your honour, O Merciful One." "Recite!" Ali began to recite a poem his grandfather had taught him in his childhood. It proclaimed the greatness of Alexander, the Great but Ali deftly substituted the Sultan's name for Alexander's whenever the need arose. The Sultan was flattered. "Good poem," he said, when Ali had finished. "Describes me exactly. You deserve a reward. Choose from one of these magnificent saddles," and he indicated a pile of saddles, lying nearby. Ali chose a donkey's saddle, and thanking the Sultan, bowed himself out of the palace. The people from his village who were sure he would be executed, and were waiting for news about it, outside the gate, were astounded to see him. "The Sultan let you go?" they asked, bemused. "And why not?" he asked. "I recited a poem in his honour and he rewarded me with one of his best robes." "The sultan gave you his robe!" They gasped. "Where is it?" He showed them the donkey's saddle.
Welcome to DesiShades!

DesiShades.com serves the Colorado South Asian Desi Community offering free classifieds, events, news and other useful information.

India among the most open economies for foreign investment: Modi

About his two-day visit, Modi said, "My visit has been very positive and productive and I had excellent meetings with Singapore leaders". India and Malaysia on Monday agreed to deepen defence and security cooperation and expand bilateral trade while signing three accords in the areas of cyber security, culture and infrastructure. Speaking at the India Singapore Economic Convention here, Mr Modi said India is exploring a potential partnership with Singapore's Changi Airport for developments of two Indian airports and invited companies here to join in building smart cities. The prime minister also thanked Modi for his cooperation in assisting Malaysia in the search operations for the missing Malaysia Airlines flight MH370 in March previous year by deploying six ships and seven aircraft.

Addressing the Diaspora, Modi said: "The entire world is reposing a lot of faith in India today and the reason behind this is not Modi, but the Indians settled overseas". Modi arrived in Singapore from Malaysia on Monday in the second and last leg of his four-day visit to southeast Asia. The two prime ministers also released two postal stamps showing Rashtrapati Bhavan and Istana, the Singaporean presidential palace, marking 50 years of both countries' diplomatic relations.

Warning that terrorism is the "biggest threat" to the world, Modi had yesterday said it should be delinked from religion. Modi was hopeful that the much-awaited goods and service tax regime will roll out from 2016.

Prime Minister Datuk Seri Najib Razak hopes to see more two-way trade between Malaysia and China being conducted in local currencies in the near future. Today India is among the most open economies for FDI, with most sectors on automatic route and entry and exit conditions relaxed. Another MoU between the Town and Country Planning Organisation of India and the Singapore Cooperation Enterprise in Capacity Building in urban planning and governance provides for wider engagement between the two nations.

He said that this was not his first visit to Singapore, as he had come a few months ago to pay his tribute to the man who built Singapore Lee Kuan Yew. "Outward Indian FDI to Singapore has also increased in recent times". "And, we are creating opportunities by reforming our laws, regulations, policies, processes and institutions; by the way we govern ourselves; and the way we work with state governments".

The second agreement "extends the loan of Indian artifacts to the Asian Civilisations Museum of Singapore". He also pitched for issuance of rupee bonds and infrastructure bonds in Singapore.

"In last 18 months reforms are happening and we have reached the last mile". Prime Minister Modi expressed his appreciation for the warm welcome and gracious hospitality of Prime Minister Lee and the Government and people of Singapore.

Louisiana Gov. Bobby Jindal Ends Bid for GOP Nomination in 2016 BATON ROUGE, La. — Indian American Louisiana Gov. Bobby Jindal dropped out of the 2016 race for president Nov. 17, ending a campaign that failed to gain much support, especially in early-voting Iowa. "I've come to the realization that this is not my time," Jindal said on Fox News Channel as he announced the decision to suspend his campaign.

The 44-year-old governor said he wasn't ready to endorse another candidate, but intended to support the eventual Republican presidential nominee. Term-limited and out of office in January, Jindal said he will work with a think tank he started a few years ago, called America Next, to devise what he called "a blueprint for making this the American century."

"Going forward, I believe we have to be the party of growth, and we can never stop being the party that believes in opportunity. We cannot settle for the left's view of envy and division," Jindal said in a statement. The nation's first elected Indian American governor, Jindal focused his entire campaign effort on the early voting state of Iowa, first courting evangelical voters and then trying to broaden his appeal as a candidate with conservative policy plans that others weren't offering.

But he never won much support in Iowa or elsewhere against higher-profile Republican candidates such as Donald Trump, Ben Carson and Florida Sen. Marco Rubio. Jindal's low poll numbers kept him off the main debate stages where he could have drawn more attention, and his fundraising lagged. He was facing a major cash crunch to keep the campaign going, after wrapping up the last fundraising period with $261,000 on hand.

He also was saddled with low approval ratings and criticism about his governing back in Louisiana, which followed him as he campaigned for the White House.


Paris attacks: France calls for EU security summit on Friday

BRUSSELS: Luxembourg, holder of the EU presidency, has called an emergency meeting of European interior ministers on Nov. 20 at France's request to discuss the European response to the attacks in Paris, it said in a statement. "Confronted with barbarism and terrorism, Europe stands united with France," the statement said. The aim is to "strengthen the European response while ensuring the follow-up of the measures taken". French interior minister Bernard Cazeneuve had asked for the meeting. It is expected to take place in Brussels, although the timing and precise agenda have not yet been fixed, said an EU diplomat, speaking on condition of anonymity.


Niggling doubts over the new gold schemes

The government has launched, amidst plenty of fanfare, three new schemes to monetise gold in the country — the gold monetisation scheme, the sovereign gold bond and gold coin. The underlying objectives of all three are laudable. Households in India hold a large amount of their savings as physical assets — gold, silver and other precious metals and real estate. Gold especially has for long held a tremendous attraction both as an investment avenue as well as a store of value. With very little of the precious metal now being mined in the country, the seemingly insatiable domestic demand is being met by gold imports. Hence a two-pronged strategy is needed to provide an instrument that would target would-be gold investors and second, to draw out gold lying idle in private hands.
Get the gold to banks The idea behind gold monetisation is to lure gold, now held as physical assets in private hands, into productive financial savings. According to government statistics, the amount of gold with households is a mind boggling 20,000 tonnes. Even if 5 per cent can be mopped up through innovative financial instruments based on gold, the domestic demand — estimated at between 850 and 900 tonnes annually — can be met. A significant gain would, therefore, accrue to the macro-economy where gold imports, along with petroleum imports, have for long been a significant factor behind the current account deficit. It is a different matter that with falling oil prices and consequently the reduced import bill, the current account deficit looks eminently manageable. But long term solutions are needed for gold. Those who cling to gold should be weaned away for which they need to be provided with a decent return and equally importantly a guarantee for the safety of their investment. The gold monetisation scheme (GMS) appears to be central to the three schemes. It is a vast improvement over existing schemes in its genre and its appeal to medium and long term investors should be stronger. Under the new scheme, as small as 30 gms of gold can be accepted. The tenure can go up to 15 years and the scheme pays higher interest rates to depositors – 2.25 to 2.5 against one per cent before.
A synthetic bond?
The gold bond scheme is for those investors who buy gold as an investment. According to government estimates, a third of the domestic gold demand arises from those who buy gold bars and coins. The gold bond's unique feature is that it will offer returns linked to market price of gold. This is akin to a synthetic bond mimicking gold prices. Gold coins to be issued with Ashoka Chakra emblem is bound to be popular. It is hoped that the government would mop up enough gold through its monetisation scheme to meet the demand from jewellers as well as from the issuance of coins. Compared to the draft guidelines , the new l guidelines for all the three schemes have been spruced up operationally and are friendlier to investors. Yet, niggling questions remain. The gold monetisation scheme is no doubt an improvement over earlier scheme — it promises higher interest rate and retains the promise of returning the deposit as gold subject to certain conditions. However, gold held as jewellery will be very difficult to be monetised. The point has been made several times before that there would be a sentimental objection to parting with jewellery, which in many households are passed on from one generation to another. In fact, no gold monetisation scheme can overcome the inhibitions of all would-be investors. People buy gold with different motivations. Pledging gold to meet seasonal requirements is very common. Many gold loan companies have grown exponentially recently, especially in Kerala. Whether the loan is taken from an NBFC or a money lender, the gold pledged can be redeemed in its original form and not melted away at the instance of a bank. Despite much greater clarity in the operational aspects, it is obvious that the infrastructure for operationising a monetising scheme should be built up in a way that promotes efficiency as well as transparency. There is high hopes that temples and other religious institutions who are large repositories of gold will invest in the monetisation scheme. The move will be controversial. There will always be a suspicion that politicians will get into the act. Moreover, religious traditions built up over centuries might have to reinterpreted in some cases. A better alternative to persuade the temples to convert a portion of their gold stock into coins, pendants and so on bearing the stamp of the presiding deity. This has already been tried out but from the point of bringing gold into mainstream financial sector has little relevance. One hopes that these schemes should succeed for the sake of the macro-economy. With the Prime Minister himself taking the initiative to popularise the schemes, they should make some headway. Fresh ideas are always welcome to remove possible glitches and make the schemes even more appealing.
DesiShades on Android
Scan with your Android QR code reader, download and install the DesiShades app.
Rasoi
Doodh Pak
Ingredients:
• 1/2 cup Almonds
• 1 litre Milk 250 grams Sugar
• 1 te1aspoon Cardamom powder
• 1 teaspoon Saffron
• 1 tablespoon Pistachios
• 1 1/2 tablespoon Raisins

Method
Soak the almonds in warm water for 1 hour. Peel and grind to a fine paste. Dissolve the saffron in 1 tablespoon of warm milk and keep aside.
Boil the milk in a heavy bottomed pan, stirring constantly. Add the almond paste and simmer for 30-35 minutes, stirring regularly.
Add the saffron, sugar, pista and raisins. Cook on a very low flame till thick. Sprinkle cardamom powder.
Serve doodh pak hot or chilled.
Contributed by Manorama