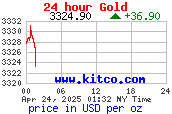 Random Business
Hasi-Majak
One day a horse trader, a foreigner, came to the court of Krishnadeva Raya and told him he had some fine horses for sale. The emperor offered to buy them. The man took an advance of 5000 gold coins and promising to return with the horses in two days, went away. That evening Krishnadeva Raya saw Raman writing on a sheet of paper. "What are you writing?" he asked. "I'm making a list of the greatest fools in the empire," said Raman. The emperor was astonished to see his own name on the top of the list. "What is the meaning of this?" he demanded. "You think I am a fool!" "Any man who would give 5000 gold coins to a stranger and expect him to return, is a fool!" replied Raman. "Oh, so that's what is troubling you," said the emperor. "You think the man won't return. What if he does?" "In that case," said Raman with a twinkle in his eye, "I'll scratch out your name and put his there."
Welcome to DesiShades!

DesiShades.com serves the Colorado South Asian Desi Community offering free classifieds, events, news and other useful information.


DHS Extends Eligibility for Employment Authorization to Certain H-4 Dependent Spouses of H-1B Nonimmigrants Seeking Employment-Based Lawful Permanent Residence

WASHINGTON - U.S. Citizenship and Immigration Services (USCIS) Director León Rodríguez announced today that, effective May 26, 2015, the Department of Homeland Security (DHS) is extending eligibility for employment authorization to certain H-4 dependent spouses of H-1B nonimmigrants who are seeking employment-based lawful permanent resident (LPR) status. DHS amended the regulations to allow these H-4 dependent spouses to accept employment in the United States.

Finalizing the H-4 employment eligibility was an important element of the immigration executive actions President Obama announced in November 2014. Extending eligibility for employment authorization to certain H-4 dependent spouses of H-1B nonimmigrants is one of several initiatives underway to modernize, improve and clarify visa programs to grow the U.S. economy and create jobs.

"Allowing the spouses of these visa holders to legally work in the United States makes perfect sense," Rodríguez said. "It helps U.S. businesses keep their highly skilled workers by increasing the chances these workers will choose to stay in this country during the transition from temporary workers to permanent residents. It also provides more economic stability and better quality of life for the affected families."

Eligible individuals include certain H-4 dependent spouses of H-1B nonimmigrants who: * Are the principal beneficiaries of an approved Form I-140, Immigrant Petition for Alien Worker; or * Have been granted H-1B status under sections 106(a) and (b) of the American Competitiveness in the Twenty-first Century Act of 2000 as amended by the 21st Century Department of Justice Appropriations Authorization Act. The Act permits H-1B nonimmigrants seeking lawful permanent residence to work and remain in the United States beyond the six-year limit on their H-1B status.

DHS expects this change will reduce the economic burdens and personal stresses H-1B nonimmigrants and their families may experience during the transition from nonimmigrant to lawful permanent resident status, and facilitate their integration into American society. As such, the change should reduce certain disincentives that currently lead H-1B nonimmigrants to abandon efforts to remain in the United States while seeking lawful permanent residence, which will minimize disruptions to U.S. businesses employing them. The change should also support the U.S. economy because the contributions H-1B nonimmigrants make to entrepreneurship and science help promote economic growth and job creation. The rule also will bring U.S. immigration policies more in line with those laws of other countries that compete to attract similar highly skilled workers.

Under the rule, eligible H-4 dependent spouses must file Form I-765, Application for Employment Authorization, with supporting evidence and the required $380 fee in order to obtain employment authorization and receive a Form I-766, Employment Authorization Document (EAD). USCIS will begin accepting applications on May 26, 2015. Once USCIS approves the Form I-765 and the H-4 dependent spouse receives an EAD, he or she may begin working in the United States.

USCIS estimates the number of individuals eligible to apply for employment authorization under this rule could be as high as 179,600 in the first year and 55,000 annually in subsequent years. USCIS reminds those potentially eligible that this rule is not considered effective until May 26, 2015. Individuals should not submit an application to USCIS before the effective date, and should avoid anyone who offers to assist in submitting an application to USCIS before the effective date.

For more information on USCIS and its programs or about this rule and filing procedures, please visit uscis.gov or follow us on Facebook (/uscis), Twitter (@uscis), YouTube (/uscis) and the USCIS blog The Beacon.



U.S. Envoy Pitches for Investment Treaty with India

The U.S. wants India to remove obstacles in the way of boosting two-way trade with more reforms. Ambassador Richard Verma on Monday said Prime Minister Narendra Modi has made rationalization of bureaucratic procedure a high priority on his list of reforms and that the U.S. eagerly anticipates substantial progress in this direction.

Addressing students at the Indian School of Business, he said some of the challenges in improving bilateral trade could be addressed by a bilateral investment treaty. "India continues to be perceived as a tough place to do business. It ranks 142 in the World Bank ranking measuring ease of doing business. Investor confidence is still shaky. Intellectual property enforcement is perceived as weak and many sectors still remain closed to outside investors and businesses," he pointed out.

The ambassador was speaking on the theme: "India and the United States: Building Strong And Sustainable Economies for Our People." His observations are significant in the wake of the $500 billion trade target for 2020, from the current $100 billion.

Stating that the two-way trade tripled from $19 billion to $100 billion in 12 years and defense sales have gone from zero to $10 billion in a decade, Verma said they have only scratched the surface. Verma said an investment treaty could address some challenges. "The U.S. remains committed to negotiating a treaty with India. A high-standard treaty will give assurance to those people and companies who want to create jobs and invest in India's future and it could even lead to more comprehensive bilateral trade agreement between two countries," he said.

The ambassador said a hotel CEO recently mentioned that it takes an average 80 permits to build a single hotel in India while it required only six permits in Singapore. "According to the World Bank, it takes on average nearly four years to resolve commercial disputes here, the third longest in the world. Creditors wait even longer to recover funds from a company which has become insolvent," he said.

"Indian courts face a backlog of 30 to 40 million cases nationwide. Companies simply cannot afford to invest in or provide financing for an economy where legal justice comes too late when it comes at all," he added.



Beating of Indian Grandfather 'Horrible': Ami Bera

Earlier this week, 57-year-old Indian Sureshbhai Patel went for a walk while visiting his family in Alabama, and ended up having an encounter with police that left him partially paralyzed. After the officer involved in the incident was arrested for assault and the FBI said they are investigating, Indian American Congressman Ami Bera (D, Sacramento County) has made a statement Feb. 13, in which he has called the incident "horrible" and "tragic."

"This week's incident in Alabama, that left an Indian grandfather visiting his American family partially paralyzed, is horrible and tragic," said Bera. "My heart goes out to Mr. Patel and his family and I wish him a speedy recovery. I'm glad officials have acted quickly to respond and that the FBI has opened an investigation. Moving forward, we must come together as a nation to tackle the very real issues our minority communities face, and to rebuild trust and understanding among law enforcement agencies and the diverse communities that they serve," added Bera.

As Patel remains hospitalized and partially paralyzed, the incident has caused an outrage in the Indian community. An attorney for Patel's son Chirag Patel reportedly filed a lawsuit in federal court earlier Thursday, arguing that the police used excessive force and had no reason to stop or search him on a public sidewalk.

Patel, who'd arrived in Alabama a week earlier from India, was staying with his son and daughter-in-law, and had come to help care for their 17-month-old toddler while his son worked and attended graduate school at the University of Alabama.



India must seal $2 billion US chopper deals soon to avoid price hike

NEW DELHI: India will have to fast-track the long-pending approvals for 22 Apache attack and 15 Chinook heavy-lift helicopters if it does not want a major cost escalation in the two deals currently worth around $2.5 billion.

US aviation major Boeing on Friday obliquely warned of a price hike if India did not close the two deals for its two iconic helicopters soon. "We are awaiting the Indian government's decision. We have extended the validity of our commercial bids when asked (in the past). But there is a point beyond which we cannot (hold the price line) due to inflationary pressures," Boeing India chief Pratyush Kumar said.

As was first reported by TOI, the AH-64 Apache gunships and the CH-47F Chinooks had outclassed their Russian rivals, Mi-28 Havocs and Mi-26s, in extensive field trials held by IAF since the entire competition began around five years ago.

But the final commercial negotiations with Boeing have since then proceeded at a slow pace, with the already much-extended validity of its bids slated to finally end on March 31. The "approval process" for the two chopper deals is currently with the defence ministry's finance department. They will also have to be examined by the finance ministry before they can be submitted to the Cabinet committee on security for the final nod, said sources.

The attack helicopter project is also likely to get bigger, with the Army last year getting "in principle" approval for "ownership" of 39 Apache gunships for its own "strike" formations after the IAF gets the first 22.

Both the Apache, armed with deadly Hellfire and Stinger missiles, and the Chinooks, equipped with powerful contra-rotating tandem rotors, have seen action in Iraq and Afghanistan. Their acquisition by India will be another shot in the arm for the US, which has already bagged defence deals worth around $10 billion for aircraft like P-8I, C-130J 'Super Hercules' and C-17 Globemaster-III over the last decade.
DesiShades on Android
Scan with your Android QR code reader, download and install the DesiShades app.
Rasoi
Tawa Pulav
Ingredients:
Boiled rice 3 cups
Tomatoes finely chopped3-4 medium
Oil 2 tablespoons
Cumin seeds 1/2 teaspoon
Onion finely chopped1 medium
Ginger paste 1/2 teaspoon
Garlic paste 1/2 teaspoon
Green peas boiled and mashed1/2 cup
Carrot boiled and diced1 medium
Pav bhaji masala 2 teaspoons
Red chilli paste 1 tablespoon
Salt to taste
Green capsicum finely chopped1 medium
Fresh coriander leaves chopped2 tablespoons
Lemon juice 2 tablespoons

Method
1. Heat oil in a pan. Add cumin seeds and sauté till well browned. Add the onion and sauté till lightly browned. Add ginger paste, garlic paste and tomatoes and sauté till tomatoes become soft.
2. Add green peas, carrot, pav bhaji masala, red chilli paste and a little water. Mix and cook for two to three minutes.
3. Add the rice and mix. Add salt, green capsicum, coriander leaves and lemon juice and mix well.
4. Cook on high heat for a couple of minutes. Serve hot.
Contributed by Sujay