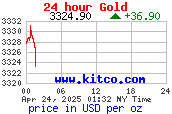 Random Business
Hasi-Majak
One day a man was going to his sister's house in another village when he ran into a gang of dacoits. "Who are you?" asked the dacoit chief, glowering at him. "I'm a school teacher," said the man. "A school teacher, eh?" sneered the chief. "And do you test your students regularly?" "Yes," said the man. "Well," said the chief, "it's time somebody tested you!" He picked up a large pumpkin and gave it to the school teacher. "Guess its weight," he told the teacher. "The exact weight, mind you! We'll weigh it afterwards. If you're right, I'll let you go unharmed. If you're wrong you'll get a hundred lashes with the whip!" "This pumpkin weighs exactly as much your head, sir," said the teacher, quietly, and gave the pumpkin back to him. As some of the dacoit's men seemed keen to find out if the teacher was right and this they could only do if the dacoit's head was removed from his body, the chief laughed uproariously to show that it was all a joke and let the teacher go unharmed.
Welcome to DesiShades!

DesiShades.com serves the Colorado South Asian Desi Community offering free classifieds, events, news and other useful information.


U.S. to Deepen Security Ties With India

Washington: The U.S. will deepen its security relations with India, said chairman of the U.S. Joint Chiefs of Staff General Martin Dempsey while releasing the country's National Military Strategy for 2015.

The strategy provides the blueprint for how the military will use its forces to protect and advance U.S. national and security interests.

The presence of U.S. military forces in key locations around the world underpins the international order and provides opportunities to engage with other countries while positioning forces to respond to crises, Dempsey said in a Defense Department statement issued on Wednesday.

"Therefore, we will press forward with the rebalance to the Asia Pacific region, placing our most advanced capabilities and greater capacity in that vital theatre, it noted.

For this, the U.S. will strengthen its alliances with Australia, Japan, South Korea, the Philippines, and Thailand."

"We also will deepen our security relationship with India and build upon our partnerships with New Zealand, Singapore, Indonesia, Malaysia, Vietnam, and Bangladesh," Dempsey added.

Such efforts are essential to maintaining regional peace and building capabilities to provide for missile defense, cyber security, maritime security, and disaster relief.

"This strategy addresses these dynamics and our strategy to ensure that our force remains the best-led, trained and equipped military on the planet," Dempsey said.

"Globalization, diffusion of technology, and demographic shifts are driving rapid change as state actors and trans-regional networks challenge order and stability," said the general.

While praising Russia for its contributions in select security areas, such as counter narcotics and counterterrorism, the strategy document added that the country has repeatedly demonstrated that "it does not respect the sovereignty of its neighbors and it is willing to use force to achieve its goals."

"Russia's military actions are undermining regional security directly and through proxy forces," the report noted.

While supporting China's rise and encouraging the country to "become a partner for greater international security," the report took exception of China's action in South China Sea, saying it added tension in the region.

"China's actions are adding tension to the Asia-Pacific region. For example, its claims to nearly the entire South China Sea are inconsistent with international law," the report added.

"The international community continues to call on China to settle such issues cooperatively and without coercion. China has responded with aggressive land reclamation efforts that will allow it to position military forces astride vital international sea lanes," Dempsey said in the statement.

On North Korea, the general said, "North Korea's pursuit of nuclear weapons and ballistic missile technologies also contradicts repeated demands by the international community to cease such efforts."

"These capabilities directly threaten its neighbors, especially the Republic of Korea (South Korea) and Japan. In time, they will threaten the U.S. homeland as well. North Korea also has conducted cyber attacks, including causing major damage to a U.S. corporation."

On Iran, he said the Middle East country also posed strategic challenges to the international community.

"It is pursuing nuclear and missile delivery technologies despite repeated United Nations Security Council resolutions demanding that it cease such efforts."

On Afghanistan, Dempsey said the US and NATO partners were teaming with the National Unity Government to provide security by way of the Resolute Support mission, working toward establishing a long-term counterterrorism partnership.

The National Military Strategy follows the release of the 2015 National Security Strategy in February this year, as well as the 2014 Quadrennial Defense Review.


India Sets 2 World Records on First Yoga Day

New Delhi: The first International Yoga Day at Rajpath claimed two Guinness World Records. One was for the largest number of participants in a yoga lesson at a single venue and the second for the most number of nationalities represented in a single yoga session. In the first category, the earlier record was 29,973, an official statement said. The congregation at Rajpath on Sunday was 35,985. "Today, participants from 84 countries performed yoga at Rajpath," the statement said claiming the second world record. The awards were received by Ayush Minister Shripad Yesso Naik from representatives of Guinness World Records.



International Day Aims to Make Yoga 'Mantra of Modern Times'

NEW YORK – The first International Day of Yoga aims to make the ancient Indian cultural heritage the "mantra of modern times," India's top diplomat here said as organizations from across the U.S. gear up to host the inaugural day for hundreds of thousands of yoga supporters.

"Our objective is to make yoga the mantra of modern times. (The International Yoga Day) is a recognition that yoga is a civilizational heritage that originated in India," India's Consul General here Ambassador Dnyaneshwar Mulay told PTI prior to the first International Day of Yoga to be commemorated on June 21.

Yoga, one of India's most significant cultural contributions to the world, will inundate the U.S. on June 21 when hundreds of thousands of people will mark the day, with External Affairs Minister Sushma Swaraj presiding over the celebrations at the United Nations and Times Square. Mulay said a "plethora" of events have been planned across the U.S., and the Indian Consulate in New York is bringing a large number of diverse Indian American communities and institutions together to celebrate the day.

Swaraj will lead a high-level delegation from June 20 to 22. Apart from her participation at the UN headquarters on June 21, she is expected to attend the Annual Event of Yoga at Times Square, a lecture and demonstration of yoga at the Hindu Temple Society of North America and at an event at Lincoln Center featuring Sri Sri Ravi Shankar.

Mulay said that an estimated 30,000 people are expected to attend the day-long yoga celebrations at Times Square and about 6,000 at the talk by the spiritual leader hosted by chairman of the Global Citizen Forum industrialist B.K. Modi. "The evening will honor the rich heritage of yoga through dance, music and meditation," Modi said.

In addition, the Overseas Volunteers for Better India will be organizing "Yogathons" across 100 cities in the U.S. that will again be attended by thousands of people. Events have been planned in Washington, Boston, Ohio, New Jersey, San Francisco (Marina Green Park), Sunnyvale (Bayland Park) and other U.S. cities as well by several Yoga studios, Indian American organizations and temples, Mulay said.

He said the International Day of Yoga "will deepen and broaden the scope, meaning and significance of yoga for the U.S. population and will also make people think about India and its connection with yoga. "Yoga is an uninterrupted inheritance that has lasted for such a long time. This is an excellent opportunity for us to spread awareness and make yoga a household name along with its significance."
DesiShades on Android
Scan with your Android QR code reader, download and install the DesiShades app.
Rasoi
Cauliflower Pakoda
Ingredients:
•Cauliflower - 1
•Gram Flour (Besan/ Kadalai Maavu) - 1 cup
•Rice Flour - 3/4 cup
•Corn Flour - 3/4 cup
•Salt - to taste
•Red Chili Powder - 2 tsp
•Cumin Powder - 1 tsp
•Turmeric Powder - 1/4 tsp
•Asafoetida - 1/4 tsp
•Oil - for deep frying

Method
1.Cut the cauliflower into medium sized florets.
2.Boil the florets in salted water for just couple of minutes. Drain the water completely. This step is important to get rid of worms inside the cauliflower as well as for salt to get into the cauliflower.
3.Mix the flours, salt and the spices in a bowl. Sprinkle this spice powder over the boiled cauliflower florets.
4.The moisture from the cauliflower is sufficient to make the spice mix stick to the florets. If needed, just sprinkle few drops of extra water.
5.Heat the oil for deep frying. Take a spoonful of the cauliflower pakora mix and add it to the hot oil.
6.Fry till golden brown. Drain excess oil in a paper towel and serve hot with some ketchup.
Contributed by Mallika