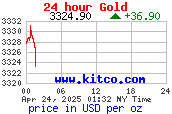 Random Business
Hasi-Majak
Ramesh was very sad. He ate little and even did not do his homework. He wanted to talk to the stars that he saw at night. So strong was his wish that his whole life had got disturbed. His parents failed to make him happy. One night when he was looking at the stars, he heard a voice. "Is it a star talking to me?" he got excited. But it was not a star, it was the moon. "Ramesh, why are you so sad?" asked the moon. "I want to talk to the stars." "Why only stars, you can talk to me," said the moon. "No, no I want to talk only to the stars," said Ramesh and started crying. "Ok, ok," said the moon, "Let me tell you the reality." "what reality?" he stopped crying. "The reality that the stars that you see in the sky, might not be there." "What do you mean!" He was surprised. "Ramesh you know we able to see only when light from an object enters our eyes." "Yes." "Similarly, when the light from the stars reaches your eyes, you see them." The moon paused for a moment to let the idea sink in. "What do want to say?" Ramesh was puzzled. "Let me explain it to you with a supposition. Suppose an explosion takes place on a star at this moment and it stops shining. Would you able to see that explosion?" "yes, why not?" he said amid an quickening of interest. "No, my dear. The light of that explosion will reach you after thousands of years because the star is very far away." Ramesh listened to this strange notion with rapt attention. "So, what you are actually seeing might not be there." Moon took a deep breath. "Does it mean that there might not be a single star up there and I will never come to know about it?" Ramesh's sharpened interest gave way to despair. "No, no my dear, don't feel disheartened," moon said compassionately. "It's only a far-fetched possibility. I just wanted to make you understand that you should have dreams but shouldn't let dreams spoil our present life. Now get up and eat your dinner." Ramesh got the point, smiled, bid goodbye to moon, and went to the dining room for his dinner.
Welcome to DesiShades!

DesiShades.com serves the Colorado South Asian Desi Community offering free classifieds, events, news and other useful information.

Kerry to be in Delhi, Parrikar in Washington next week

India and the U.S started the annual strategic dialogue in 2009 and the commercial track was added last year. The coming week will witness some intense diplomatic activities between India and the U.S, as Secretary of State John Kerry and Commerce Secretary Penny Pritzker travel to New Delhi for the second Strategic and Commercial (S&C) dialogue and Defence Minister Manohar Parrikar arrives in Washington. Senior officials from 12 different U.S. agencies will be part of the S&C dialogue that will be co-chaired by the U.S Secretaries and their Indian counterparts External Affairs Minister Sushma Swaraj and Commerce Minister Nirmala Sitharaman. The signing of the Logistics Exchange Memorandum of Agreement (LEMOA) is likely to top the agenda of Mr. Parrikar in the U.S capital. While the U.S is keen to have the LEMOA signed, India is pushing for forward movement on high technology trade. With the induction into the Missile Technology Control Regime (MTCR) earlier this year, India is now eligible for higher technology purchases. Ratification of the Paris climate treaty by India and its admission into the Nuclear Suppliers Group (NSG) will be on the agenda for the S&C dialogue. India and the U.S started the annual strategic dialogue in 2009 and the commercial track was added last year, recognising that both aspects are often intertwined.

"The two governments are also likely to continue discussing strategic topics ranging from climate change cooperation, national security and counter-terrorism, priorities in the Indian Ocean region as well as top economic priorities such as positioning U.S. companies for success at the sub-national level. In particular, the commercial track of the dialogue will continue to see heightened focus on ease of doing business, the U.S.-India partnership on tourism, developing a digital infrastructure, and roundtables on infrastructure and clean energy," said Mukesh Aghi, president, USIBC (US India Business Council). There is an increasing sense among the U.S policy makers that while the Modi government is open to investment, it is as reticent as previous governments on trade. "I think on the investment climate, there would be more positive views than negative. The Modi government has lifted FDI caps at a record pace, personally courted investors, and the FDI inflows are among the highest of any country. But on the trade side, there is disappointment. We'll likely end the Obama tenure without any progress on neither a Bilateral Investment Treaty nor a common vision or approach to key issues at the World Trade Organization,' said Richard M. Rossow, Wadhwani Chair in the U.S. India Policy Studies at the Center for Strategic and International Studies (CSIS). Both countries may finalise and announce a framework for cooperation on cyber security, said Mr. Rossow. "Setting the rules of coordination in this space is critical, and will mark real progress. Otherwise, this will be mostly about wrapping up smaller issues and setting plans for engagement in the next U.S. administration," he said. During Mr. Parrikar's visit, India's request for unmanned aircraft Predator for maritime domain awareness will be on the agenda. Membership of the MTCR makes India eligible for purchasing them from the private sector manufacturer General Atomics and the proposal is under the active consideration of the U.S government. Dr Vivek Lall, Chief Executive, US and International Strategic Development at General Atomics — a former NASA scientist and Boeing official who has steered major defence deals between the two countries — declined to comment. "It is a government to government discussion. General Atomics will be opening an office in India this year." The U.S State Department's assessment of global investment climates recently was critical of India, but "overall, U.S. industry continues to be very bullish on the economic opportunities in India," said Mr. Aghi. "…while industry is often anxious to see reforms passed quickly, industry also recognizes and respects the fact that India is a robust democracy where any reform most be a consensus-driven process. American industry is buoyed by the passage of the GST, a bankruptcy and arbitration code, and the real estate bill. Issues that were earlier insurmountable are now back on the table and being tackled through consistent dialogues," Mr. Aghi said.

With China In Mind, India's $1 Billion Order For New Spy Planes: Report

NEW DELHI: India signed a contract on Wednesday to buy four maritime spy planes from Boeing Co for about $1 billion, defence and industry sources told news agency Reuters. India is aiming to bolster its navy as it tries to check China's presence in the Indian Ocean. Eight of these long-range P-8I aircraft have already been deployed to track submarine movements in the Indian Ocean and on Wednesday exercised an option for four more, two defence ministry officials and an industry source told Reuters. "It's a follow-on order, it was signed today," a defence ministry official told Reuters, speaking on condition of anonymity as he is not authorised to make announcements on procurements. A second defence official confirmed the value of the contract at about $1 billion and said the aircraft were expected to enter service over the next three years. Amrita Dhindsa, a spokeswoman for Boeing defence, space, and security in India, said she was not in a position to say anything on the contract and referred all questions to the defence ministry. But she said the P81 was an aircraft used not only for long-range patrol, but was also equipped with Harpoon missiles for anti-submarine warfare. India has been building up its naval surveillance capabilities since China's navy expanded its reach and sent submarines, including one that's nuclear-powered which docked in Sri Lanka. The deal, signed during a visit by the US Under Secretary of Defense for Acquisition Frank Kendall, marks a further tightening of India's ties with the United States, which has emerged as a top arms supplier in recent years for India's largely Soviet-equipped military. A US embassy spokesman was not immediately available for comment. Boeing last year completed the delivery of the last of the aircraft under the previous order worth $2.1 billion, an industry source said. The Indian navy has deployed some of its P8-I aircraft to the Andaman and Nicobar islands near the Malacca Straits and two other routes into the Indian Ocean for military and commercial shipping.

Watch a Classic Song




DesiShades on Android
Scan with your Android QR code reader, download and install the DesiShades app.
Rasoi
Lapsi Halwa
Ingredients:

Broken wheat (dalia/lapsi) 2 cups
Jaggery (gur) grated 1 cup
Ghee 4 tablespoons
Fennel seeds (saunf) 1 tablespoon
Green cardamom powder 1 teaspoon

Method
Heat ghee in a non-stick pan. Add broken wheat and sauté for 5 minutes or till browned.
Boil 4 cups water and add this to the pan, cover and cook till the water evaporates.
Add cardamom powder and fennel seeds and mix well. Add jaggery, mix well and cook for 2-3 minutes or till the jaggery melts.
Serve warm.
Contributed by Daler